10 Things Real Estate School Didn't Teach You… But You Need to Know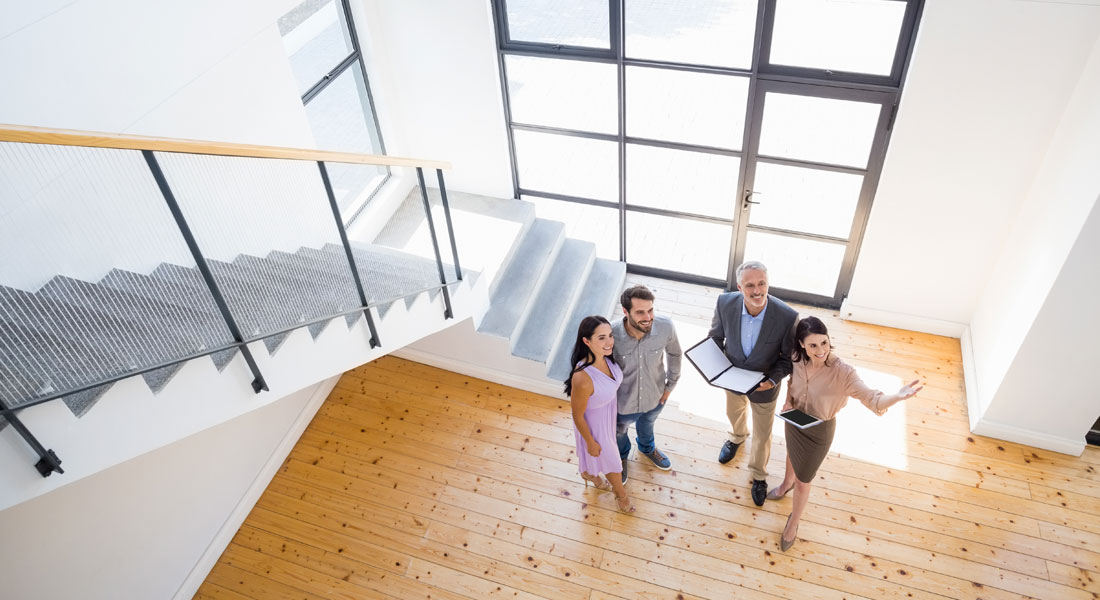 Reading Time: 6 mins, 9 secs
It's some of the best advice I ever received…
When I was about 20 years old, my mentor W.E. "Bill" Mitchell told me:
"Don't focus on money. Focus on learning everything you can about your chosen field."
And I think that advice is just as applicable to you as a real estate agent as it was to me all those years ago… especially if you're a new agent! But really it rings true for anyone in our industry.
Here's the cold, hard truth: Real estate school didn't teach you how to be great in this business. So I'm going to expand on Bill's advice a little with 10 things real estate school didn't teach you… but you need to focus on, learn, know, and do.
Let's start!
"Need to Know" No. 1: Know the Clients
How well do you know the people who buy and sell homes in your marketplace?
How well do you understand them? Their motivations? Their aspirations?
Because if there's a disconnect there, you're not going to be successful.
Knowing how these people think and act are essential to your success.
If you don't know, you need to put in the work to gain that understanding. Join networking or community groups. Strike up conversations at local events. Invite people you don't know from your database out to lunch to pick their brain and get to know them.
The better you know your clientele, the more successful you're going to be.
"Need to Know" No. 2: Know the Corporate Players
If I asked you about different real estate companies in your town, could you identify what they're known for?
Could you tell me about what type of clientele they attract? Or the types of properties they primarily list?
Knowing these things will give you a leg up on the competition and allow you to speak confidently with prospects who might be considering listing with one of those companies. You'll better understand how to position yourself against their strengths and win the business.
"Need to Know" No. 3: Know the Competition
Who are the big players in your market? What do they specialize in? How do they generate business?
And here's a big one… Would they let you "shadow" them for a day or two?
One of the best ways to learn this business is to model what the very best agents are doing.
Also, after conducting your research, ask yourself this: What gaps exist in the market that no one is serving? (Can you create a niche from it?)
"Need to Know" No. 4: Know the Market Trends
How often are you inside the MLS, analyzing what sold, what's not selling, what's new, inventory levels, price trends and more?
Especially if you're new or inexperienced, this is an essential daily task.
The more you know your local market trends and can compare them to national trends, the more you can educate and inform people in your marketplace.
That's how you become the "knowledge broker" in your market.
Study those things every day and make sure you're proactively sharing that information with people in your town, whether that's through videos on social, email, direct mail postcards, doorknocking, whatever it takes!
"Need to Know" No. 5: Know the Neighborhoods
Can you speak confidently about the differences from one subdivision to another in your city? Could you explain to an out-of-towner everything that makes one community different from the next?
If I was a new or growing agent, any free time I have, I'd jump in my car and go preview different neighborhoods until I've covered my entire marketplace and knew it like the back of my hand.
Better yet, do that with your video camera recording and publish edited "drive-through tours" to position yourself as the expert who knows the details of all the different communities buyers may be considering.
If Christophe Choo can find time to do this, you can too!
"Need to Know" No. 6: Do What Others Will Not
If you're new to this business, you might hear familiar refrains about FSBOs and Expireds being more trouble than they're worth.
Well, I beg to differ.
Not only are FSBOs and Expireds excellent prospects, but they're also an incredible opportunity to get inside the head and learn from people who are actively in the market. (Or were recently.)
I'd encourage you to make time to call FSBOs and Expireds – with no expectations – and just operate from a learning perspective. Ask them why they feel their property hasn't sold, their thoughts about agents, and what agents have done for them.
Then, digest that information and figure out how you can solve for consumers' perceived problems.
Make these calls a regular part of your week, and I guarantee you'll gain important empathy that will serve you well throughout your career and put you a level above the competition.
"Need to Know" No. 7: Know that It's Your Job to Educate
You need to be on social media.
You need to be comfortable shooting video.
You need to be willing to put yourself out there, be authentic, and document your journey.
You need to use those platforms to educate and inform potential buyers and sellers.
You need to show yourself doing the work.
Video is king. Use it!
"Need to Know" No. 8: Know That Success Takes Practice
"Winging it" isn't a recipe for real estate success.
You need to dedicate time to role playing your real estate scripts and objection handlers.
You need to practice your negotiation techniques.
The more you do these, the quicker your ascent will be.
A great way to make these not too overwhelming is to include them as part of a powerful morning routine, along with studying the MLS. Do it every day, make it a habit, and you can thank me later.
"Need to Know" No. 9: Commit to Prospecting 2-3 Hours Per Day
When you're new to this business, there's nothing more important than finding potential buyers and sellers.
Without a robust marketing budget, your best bet is picking up the phone and calling people to talk about their real estate needs.
Which brings us to No. 10…
"Need to Know" No. 10: Go on Every Appointment Possible
There's no substitute for getting face-to-face with real customers, so I'd encourage you to go on every single appointment you possibly can… Even if you suspect it's not going to go anywhere.
The more you talk to people, the more comfortable you're going to become, and the more people will turn to you and refer you to others.
How Many Do You Need to Do?
In closing, I hope no one told you to get into real estate because it's easy. I'd recommend every new agent commit to all 10 of these actions on a daily basis, ON TOP OF everything else. These aren't things you need to do instead of the real work that will keep you afloat. They're in addition to all of that.
Do them, focus on the right things, and I like my mentor Bill Mitchell assured me, the money will follow.
I'd love to read your comments. Let me know what you thought of this blog in the comments below!