How-to Control Your Self Talk & Produce Massive Results | #TomFerryShow Episode 45
Tweet it Out: @TomFerry I'm avoiding energy sucking vampires #positivemindset #TomFerryShow
As an independent contractor … someone who has to self motivate everyday to accomplish goals … how much time do you spend fighting self talk?  
You know, those times when you're completely in your head about something regrettable you may have said or done.  How much time are you spending in that head space rather than changing your negative thoughts into positive and focusing on what really matters most?
That's what this episode is all about.  Controlling your attitude to stay in the positive and focus on actions that align with your goals.
Think about a time when something didn't go your way.  Maybe you boarded a flight to find yourself in the middle seat or next to a crying infant.  Did that put you in a bad mood?  Your attitude is all about how you view the world.  And, there are specific techniques that I teach to all of my clients, and personally practice, to be able to view any situation in a positive way and immediately change your state of mind.
When things don't go as planned it's easy to get in your head and start beating yourself up. This is a vicious downward spiral and a scary place that we've all been. So, how do we change this vicious cycle?
I have been on a journey to condition myself to align my behaviors to make sure that when things don't go as planned … which happens OFTEN .. that I don't let it get me down and I keep moving forward.
---
7 Reasons to List During the Holidays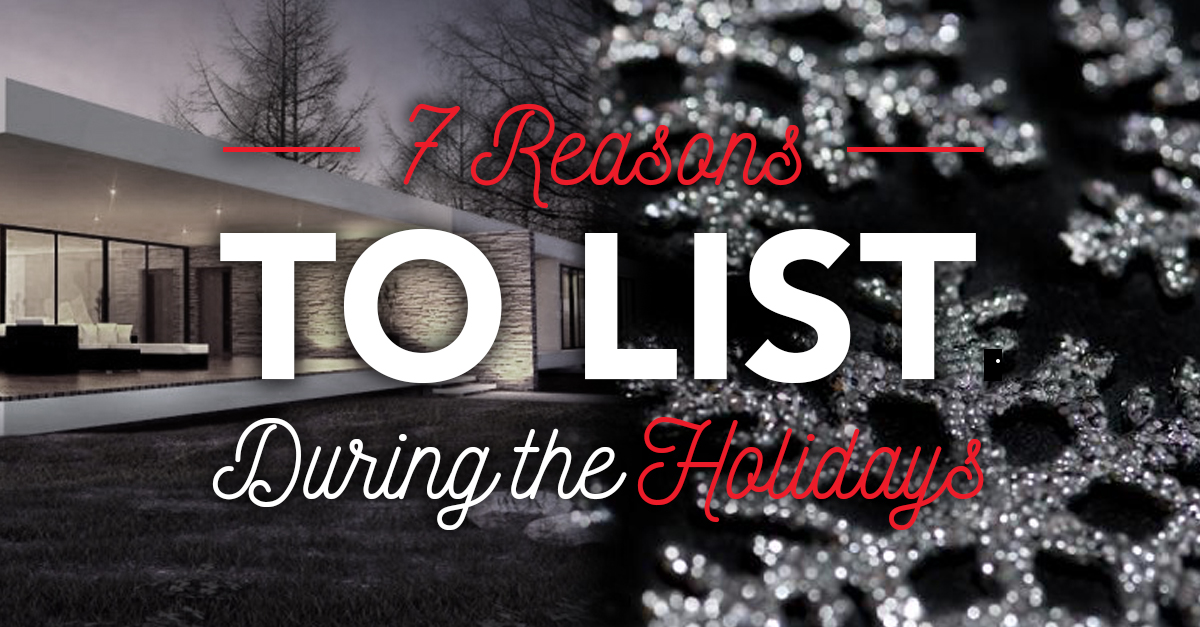 Don't buy into the myth … that no business happens during the holidays. The holidays are a time of clear separation…separation between the agents who slow down, and the agents who ramp up to book a ton of appointments to set themselves up for success and start the new year off right.
Here are 7 reasons to say YES to listing during the holidays.
Be sure to share this with your entire database! Click here to Download the PDF. 
---
What's Your USP?| #TomFerryShow Episode 44
Tweet it Out: Thanks to @TomFerry I've created a rocking USP to set myself apart from other agents #TomFerryShow
Have you ever been in a competitive selling situation? Well,  the reality is as a real estate agent you are always in a competitive situation.  Everyone you talk to knows a real estate agent, whether it's a family member, a friend, or a co-worker's spouse. So, the question I have for you is … what are you doing to become THE go-to agent in your marketplace? 
The first step to staying top-of-mind and winning more listings is to formulate your USP (Unique Selling Proposition). Your USP is what makes you stand apart from the crowd, what's memorable about you, and why the client should select you over the competition.
---