Get insights, inspiration and ideas delivered to you inbox.
Skip to content
Proven Plays For Breakthrough Results Part 1
What does it take to be a great agent? More often than not, it's running proven plays with that work.  This week on the Tom Ferry Podcast Experience, some of our coaches and clients joined me to share their best ideas to help you make more money, sell more houses, get more customer satisfaction, get […]
Listen Now
Episodes
The Podcast Experience
David Goggins on Never Giving Up | Episode 2
Show Notes: If you've never heard of David Goggins, just picture if a superhero story came to real life. After a devastating childhood that left him broken and lacking ambition, everything changed. He set his sights on becoming a Navy SEAL, and in the process became the only individual in U.S. military history to go […]
Listen Now
Jay Abraham on the Strategy of Preeminence | Episode 1
Show Notes: Whether you realize it or not, Jay Abraham has likely played a role in your buying habits at some point in your life. He's a master marketer who has consulted for more than 500 different industries, and his esteemed client list includes everybody from IBM to HBO, Tony Robbins to Taco Bell. […]
Listen Now
Inspiration and Action Make the Magic Happen | Mindset
When you put genuine inspiration behind your actions, the whole world opens up to you. Check out this quick and powerful message to launch you into massive action. Two things that are equally important to your personal success: Inspiration and action. Think about it… you're going to be working for the next 10 to 40 […]
Listen Now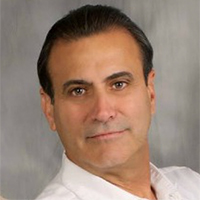 Jorge Gonzalez
Seville Properties
My partner and I closed 29 transactions for $10,595,000 and GCI of $282,365. There is no way we could have hit that $10M mark without coaching. We feel like we now have a better vision of the future, an exit plan, and the ability to create wealth.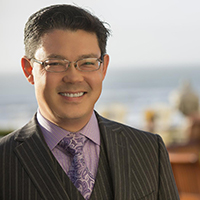 Christophe Choo
Coldwell Banker
I got involved in real estate in 1990. Since then, I've been a luxury real estate broker in Beverly Hills for over 23 years. Tom Ferry is one of the smartest men I know. For me there is NO ONE in the real estate coaching industry that can provide the most current and effective methods to market yourself and sell real estate in today's world. The one big thing that I've accomplished through coaching with Tom Ferry is maintaining an amazing quality of life.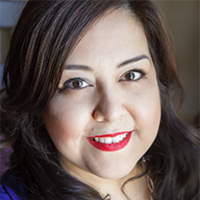 Becky Garcia
Essential Properties, Inc.
I was ready to grow a sales team. My Tom Ferry coach gave me the roadmap to build a profitable team in a short amount of time. Before I joined Tom Ferry, I was closing 75 deals per year, on average, at $10 million in volume and a GCI of $250K, but I was working 24/7 and had NO life outside of work. Now, with the help of my coach, last year as a team we closed 189 transactions with almost $35 million in volume and just under $1 million in GCI and the work life balance I needed!
Skip to content