Go Big With A MEGA OPEN HOUSE – #TomFerryShow
Reading Time: 4 mins, 13 secs
Standing out from the competition might be a hard task, but with a little help, I'm sure you can differentiate yourself from the sea of agents.
I'm continuing my mission to guide you towards your own successful path. One way you can project your services and attract the right clients is to organize and hold a MEGA OPEN HOUSE for your listing. Here's a brand-new checklist you can download to ensure you do all your prep work, day-of-event tasks and follow-up.
For those who may not be aware of the MEGA OPEN HOUSE, this isn't your basic open house.
Back In 2010, Rockstar agent, Andy Tse from Saratoga, California, and I started the MEGA OPEN HOUSE concept.
The MEGA OPEN HOUSE is essentially a go big or go home strategy!
You multiply your efforts, marketing strategy and lead cultivation during this grand event. I highly suggest you take a look at Andy's exceptional tips for you to R&D from his stellar MEGA OPEN HOUSE strategy!
Go All In!
With his 17 years of experience of working in the real estate sector, Andy knows a thing or two on how to make a lasting impression when doing a MEGA OPEN HOUSE.
During this year's Success Summit, he shared the following MEGA OPEN HOUSE-BOOSTING tips you should start incorporating to your next event!
Make 25 – 35 Open House Signs

Set a goal to book at least one rock solid listing appointment during the MEGA OPEN HOUSE (Use Andy's winning script!)

Only talk to one person at a time!

If this is your sole method of prospecting, then invest 80 hrs a month

Be an EXPERT in your marketplace
And the golden nugget of from these excellent tips is to ALWAYS "sell" the house you're in! If you'd like to see more of what Andy and other superstar agents shared during these power-boosting 4 days then check out LiveCast!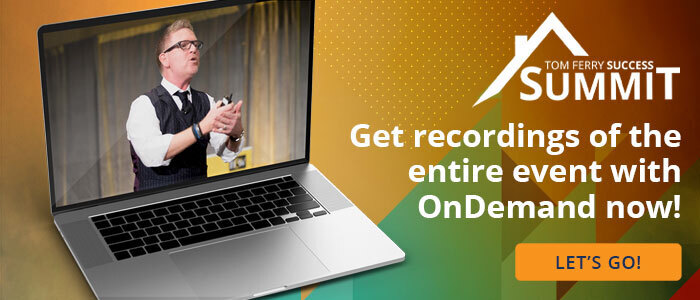 It's All In The Preparation
When you're launching a new listing either in your geo-farm or an area you know you'll have success, you want to optimize the opportunity so you can generate many listings.
Before your MEGA OPEN HOUSE, you want to plan ahead, but also don't forget it's a party! Prepare food and drinks appropriate for the neighborhood that you'll be at.
Don't forget to door knock your invitations so you can personally invite all the neighbors. Another great option is to mail those invited and email any interested prospects from your database.
Also, don't be afraid of investing in running your Facebook ads, post it on Instagram and NextDoor. You really want this MEGA OPEN HOUSE to be announced on all your portals!
And last, but not least, put out all those 30 signs Andy talked about! You really want to do your research on where your MEGA OPEN HOUSE will be and who are you looking to attract to buy this house.
Do they have a family, empty nesters, single? Know your customer and arrange the appropriate experience so you can easily find your buyer or next lead!
Party Like A Rockstar Agent!
During the MEGA OPEN HOUSE, you want to work as a team, so invite your lender, spouse, your friend or two more real estate agents.
Remember to "divide and conquer" so you can maximize conversations and secure more listings.
While guests are arriving, you can ask them to sign into SPACIO and ask they what brought them to your MEGA OPEN HOUSE and what they liked or disliked about the home.
You're surrounded by all these people, take advantage to see if they're actually engage!
This helps you figure out who to provide your services to and where they're at in the client funnel!
Don't forget to be with just one person, don't break your eye contact and make them feel that they have your attention.
Demonstrate the worth that you have!
Follow-Up Like It's Hot
After the success of your MEGA OPEN HOUSE, you can thank all your guests by shooting a BombBomb video and send it through SPACIO or your CRM.
Remind them that you can help them to buy or sell their home. Showcase that you're the knowledgeable and go-to agent!
For that one appointment or more that you set during your MEGA OPEN HOUSE, you want to create a customized follow-up video telling them how excited you are to meet with them.
What Will You Do Differently?
Now that you know about the successful MEGA OPEN HOUSE strategy, what are you going to do different in your next one?
What strategy will you implement? Let me know in the comments below! For more scripts, sign graphics, and strategies, make sure to download our MEGA OPEN HOUSE MASTERY
Want to be on a future episode on the #TomFerryShow? Remember to submit your questions on video at tfs@tomferry.com!