The Powerful Doorknocking Script That Turns Open Houses into Additional Listing Opportunities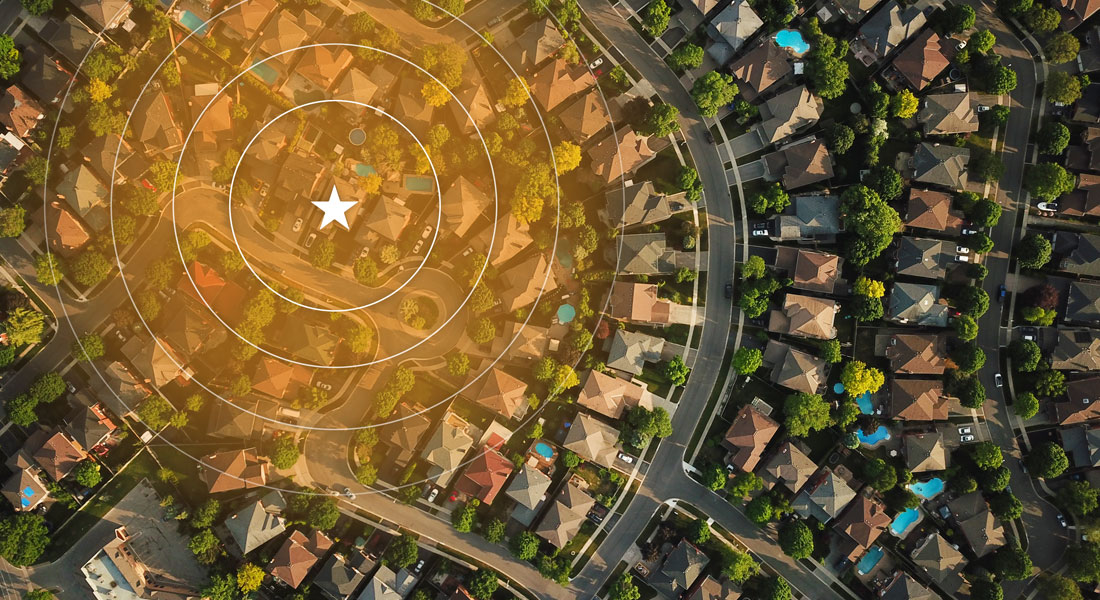 Reading Time: 4 mins, 20 secs
I really hope you caught Tuesday's #TomFerryShow.
It's all about taking your Open Houses to the next level as a Mega Open House.
Why go to that extra effort?
Because when you do, your Open Houses transform from wasted Saturdays that result in a few mediocre buyer leads into ultra-productive events that create additional listing opportunities.
In today's blog, I want to piggy-back on Tuesday's show and give you a killer script to impress the neighbors and position you as the market expert.
The dialogue is direct from our Sales Edge workbook, just one of dozens of helpful real estate scripts you'll learn when you attend this powerful three-day event. Click here for upcoming dates and locations, including Nashville, Silicon Valley and Orange County, CA in the next 60 days!
Setting Yourself Apart from Ordinary
Before we get to the script, let me take a second to remind you of why you're doing a Mega Open House.
It's really about the psychology of the situation. The whole point is to get homeowners surrounding your listing to see you as someone who does things completely different than the typical agent.
The thought you want to plant in people's heads is "We need something like this when we decide to sell our house." And naturally, you'll be top of mind because you're the one who did it for their neighbor.
On top of that, you'll also be building rapport with people long before they need your services, a crucial step to getting them to think of you as "their Realtor" even before they're ready to put their house on the market.
4 Simple Steps to Make Your Open Houses More Effective
Now let's dig in to this doorknocking script. As with any script, the idea is to learn and practice this script so well that you've internalized it… so it sounds completely natural when you deliver it.
But don't stray too far from this specific wording, because as I'll point out, the language is designed to imply certain, important points to your prospective clients.
There are only four elements to this script: An introduction and three questions/follow-up points. Let's examine them one-by-one…
STEP ONE: THE INTRODUCTION

This part if fairly straightforward, introducing yourself, informing people of the home for sale and your Mega Open House, and handing them an invitation to the big event.
STEP TWO: THE "CHOOSE YOUR NEIGHBORS" QUESTION

Now this first question is crucial. Notice how it starts with "I promised the seller…" This language instantly makes a strong impression by establishing your commitment to working on your seller's behalf.
The question itself also provides these homeowners with the unique opportunity to help choose their future neighbors. Maybe they have some good friends who have wanted to move to their neighborhood, and suddenly you've unearthed a hot buyer lead for your listing.
STEP THREE: REITERATE THE INVITATION

Remind the homeowner about the Open House and invite them once again, informing them of how your goal is to make it a fun event for the community while maximizing exposure for the property.
STEP FOUR: ASK THE MAGIC QUESTION

To open the door to future opportunities, it's crucial that you ask one last question: Have you had any thoughts of selling your home? Then shut up and wait for an answer. If they hesitate or open up to you about their plans, then you know where to take the conversation to coordinate the next steps, including – if they seem ready – booking a listing appointment. If they quickly answer no, tell them that's fine and wrap up the conversation.
When you're done, move on to the next house and start the process all over again.
Simple, right?
Ideally, you'd do this for three or four blocks around your listing. At minimum, make sure to hit all the surrounding homes on the same street.
Now It's Up to You
Between Tuesday's show and this blog, I sincerely hope you're starting to recognize what a huge opportunity Mega Open Houses can be for your business. Yes, they require more planning, more legwork and a bigger budget than a typical Open House.
But the question then becomes… Are you content being "one of the pack" who does everything the typical way, or are you willing to go that extra mile to demonstrate how you're different than all the other agents in your market?
As I mentioned earlier, the script above is taken directly from the Sales Edge workbook, which also includes 11 "must-ask" questions for potential buyers who visit your Mega Open House and a post-event follow-up plan. (Not to mention scripts for virtually every conceivable situation you'll face as a real estate professional.) Don't miss this powerful event to take your sales skills to the next level!
I want to know who's committed to start using this script to invite the neighbors for every Open House. Let me know in the comments below. Also, be sure to share any questions or thoughts you have! Your feedback is very important to me!