How to Conquer the Disruptors with Geographic Farming – #TomFerryShow
Reading Time: 5 mins, 4 secs
When I talk to agents, one thing I know for sure is there's a lot of uncertainty in the industry right now.
Many agents have been questioning their place among discounters and disruptors, and coincidentally, agent Matt DeFede from New Jersey asked where would agents go after Amazon decides to throw their hat in the real estate market.
I find it amazing that Matt asked this question right before Amazon announced their collaboration with Realogy.
Tech is part of our lives and it's up to you how you're going to react to it. What actions and strategies are you going to start implementing to mitigate its impact on your business?
It's your responsibility to demonstrate why you're a more attractive solution than Amazon, and one way to do that is through Geographic Farming!
I think this moment is a phenomenal opportunity for you and every agent to start demonstrating the value you can offer to your clients. Human contact and quality services will never go out of style!
This differentiates you from the competition and my answer to Matt's question and your concern is simple yet powerful!
Let's get right on it!
5 Steps to Dominate with Geo Farming
You want to be identified as a hyper-local expert, so let's start on your geo-farming domination plan!
Map your track record/database
The first step toward choosing a geographic farm is identifying where you have the most influence. Really look into all those past sales and your database. You'll obviously have more success in the area where you're most known, and you may be surprised once you actually map out all your deals and database.
Make sure the annual turnover rate is higher than 6%
Step two in the process is making sure there will be enough deals in your selected area to make it worth your while. Do the research (include your title rep for help, if need be) and make sure the annual turnover rate in the community you're considering is at least six percent. Get into the nitty gritty data to have a clear idea on how to start your geo farming strategy.
How many homes can you effectively manage?
Be honest with yourself and remember that overwhelming your schedule will get you nowhere. It's better that you're aligned with reality and have your focus centered on what can be done effectively and efficiently.
What's your budget…sweat equity or check equity?
There are many factors involved in the decision of how to reach the people within your geographic farm, but none bigger than your financial situation and what your schedule currently allows. Will you invest cash in direct mail marketing to spread the word, or will you invest your time in doorknocking and other "press the flesh" activities? Either way, make sure to take advantage of email marketing and social media, which are both virtually free!
Plant seeds, cultivate, nurture and harvest!
In order for your geo farming to work, you have to look at it almost like planting a garden. It starts by planting seeds, cultivating those leads, nurturing them with your knowledge and then finally harvesting them! By farming consistently over time, you can shorten that process considerably and will eventually start getting all the "Come List Me" calls.
Download our handy 5-step checklist right here.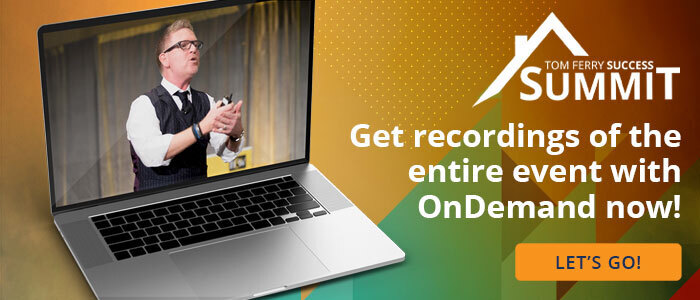 Campaigning is the Way to Win
There are so many ways for you to accomplish a successful geo farming strategy. Here are the top 10 campaigns I recommend you consider. Of these 10, start with just two or three so you can give them all your focus! Then as you systematize those processes, you can add more.
Direct Mail
Door Knocking/ Door Drops
Mega and Open Houses
Facebook Advertising
Zillow, Realtor and Trulia
Zillow – Make Me Moves
Videos on the Community
Expireds (old and new) and FSBO's
Community Functions
Non-Owner Occupiers
New Listings!
Once you start receiving all those listings from geo farming, then it's time to take it up a notch with this seven-step campaign to gain maximum exposure for your listing and even more top-of-mind awareness for yourself.
Whether you're sending postcards or emails, make sure your messages stand out! Don't look like the average agent. Show that you bring value – even in your marketing assets!
Coming Soon
Just Listed
Open House Invitation
Testimonial Card / Review on Note Card
Just Sold
"We have more qualified buyers" (Our famous YIKES! campaign)
Market Update
Two Killer Samples to R&D (Rip-off & Duplicate)
Below you'll see two marketing pieces. The postcard is from Robert Mack while the letter was inspired by Ken Pozek. Take note of how Robert's "Just Sold" postcard goes deeper than most with three important sections showing exactly how they achieved the desired results, setting themselves apart from the competition – Prep & Marketing, Results and a great CTA:
Ken's genius "letter to the neighbors" idea gets a homeseller to write a recommendation letter to their neighbors, raving about your services. If your clients are hesitant to write the letter themselves, be sure to offer to write it for them and simply get their approval on the completed letter. Then be sure to handle the mailing of it yourself… that way, it doesn't burden your seller in any way.
Get Started
Remember the magic formula that will help with your success:
FAMILIARITY + FREQUENCY + RELEVANCY = TOP OF MIND & TRUST
Continue cultivating in the area where you receive more transactions, keep investing in quality marketing and providing exceptional services to your clients. From what I shared, only choose two or three strategies that will boost your geo farming. That's the way for you to stand out from other agents and beat the disruptors, even if their name is Amazon!
Which geo farming campaign strategy will you implement first? Let me know your answer and any other feedback in the comments below. Remember to submit your questions on video at tfs@tomferry.com!