Guided By Values: One Agent's Personal Journey to Doing Business on His Own Terms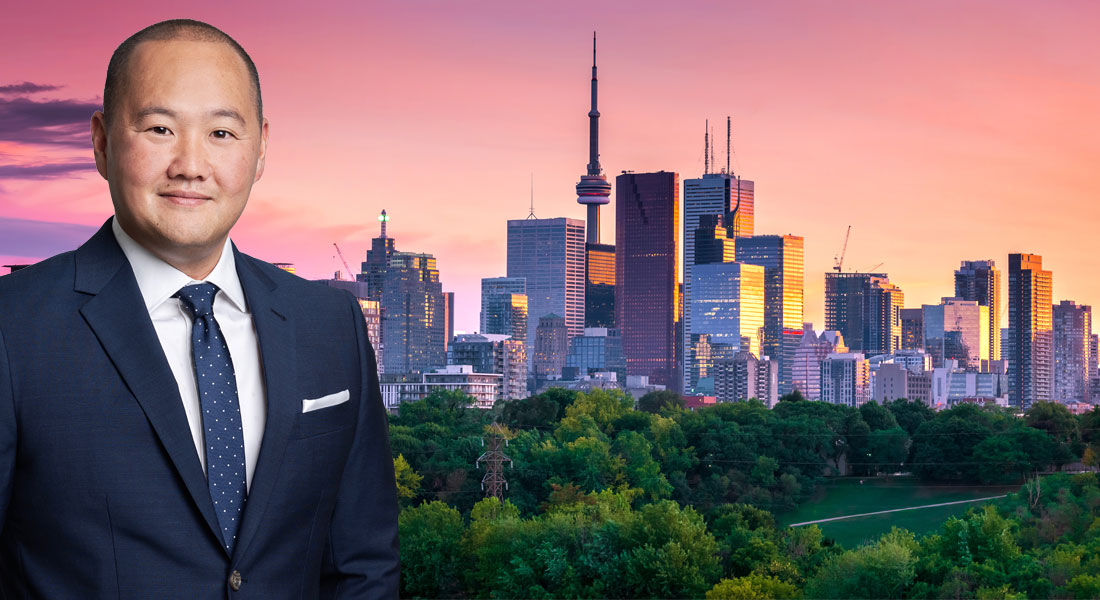 Reading Time: 6 mins, 54 secs
Steven Kim's friends all know the drill…
When you're around him, you turn off the cynicism, the negativity and you avoid complaining.
They know he's not gonna stand for it.
You see, this Toronto top producer lives his life – and runs his business, too – on a simple premise:
Be great. Be kind.
(I told you it was simple.)
And because he truly believes it, lives it and communicates it… it's so, so powerful!
How Can Such a Simple Idea Have Such Profound Impact?
In 2018, Steven joined Tom Ferry coaching, dramatically ramped up his commitment to his business, and ended up being awarded the Director's Platinum Award, which recognizes the top four percent of real estate agents across Canada.
Oh, and by the way… he achieved all that while being a full-time elementary school teacher!
Yes, really.
However, Steven recently made a big transition in his life, resigning from his role as a teacher at the end of January so he can turn his full attention to real estate.
Tracing Steven's Journey to Real Estate Success
When Steven first earned his real estate license in 2011, he did so solely with the intent to sell his own house… which he accomplished successfully with multiple offers!
He also enjoyed occasionally helping friends and family, but everyone knew his primary passion was teaching.
Well, sometimes things change, and Steven began to see that his "be great, be kind" approach could translate into big potential in real estate.
To his credit, he knew he needed additional guidance before embarking on such a huge career shift.
He did some research and decided to enroll in a coaching program with one of two different real estate coaching companies he'd selected.
Once he spoke with them, however, neither one impressed him enough to put his future in their hands.
"Then I watched some of Tom's videos and realized I should do my due diligence and talk to someone at Tom Ferry, too," Steven said.
Suddenly, everything clicked.
Mindset Matters
Steven explains once he connected with Rob, his Tom Ferry coach, it was like a re-birth.
"My attitude toward the business changed," he says. "My whole mindset… how I function as a human being changed in 2018."
Steven says Rob recognized limitations caused by Steven's responsibilities as a teacher, but found a way to work within those constraints and still push Steven to grow as a businessperson. Rob built in accountability measures for Steven and got him to start treating real estate like a business.
To Steven's credit, he came into coaching with a great attitude and was very coachable, Rob says.
"Right away I could see something special in him," Rob recalls. "He cares more about contributing to the less fortunate than he does himself. He was unique in that he has this genuine caring about others and creating an outcome favoring his clients. It was indeed a rare mix of philanthropy and compassion."
The next step was blending those unique personality traits into Steven's USP.
The Origins of Steven's Success
When Steven thinks back to his childhood, he can't help but credit his parents for shaping him into the person he is today. They were Korean-born, very hard workers who ran a successful business.
They always instilled in young Steven this mantra: "We don't work to make ourselves rich and famous. It's about helping others."
So Steven naturally channeled that philosophy into 15 years of teaching. At some point, he began ending each class by telling his students, "Leave these doors, be great and be kind." He never thought much of it until one day, one of his students asked him to "borrow" that phrase for a yearbook quote.
Applying His Refreshing Approach to Real Estate
From his outsider's perspective, Steven saw real estate as an industry with a reputation for "shark"-type salespeople and too much agent posturing. He wanted none of that, and decided to test if his "be great, be kind" outlook could translate into success. He explains:
"I'm of the belief that kindness will always win. When you give genuinely with no expectation, you're in a very powerful place," he says.
To that end, Steven strives to provide his clients and people in his market with as much valuable information as possible. He's even gotten concerned calls from competitors claiming he's giving away too much information – "People should need to call us for that info," he recalls them saying.
But that's not Steven.
"Being kind is not a weakness at all. It's an incredible strength," he says. "I'm in this life to bring other people up."
So Let's Dig In. How Does He Do It?
Steven's schedule begins between 5:00 and 5:15 a.m. every day. He starts with his gratitudes, some prayer and meditation, and then takes his kids to school. When he was teaching, he'd teach from 7:45 until 4:00 and then do showings and appointments after school.
He always makes it a priority to get home for dinner with his family, and then afterward, he'd work more… often until almost midnight.
For 2019, Steven and his coach are focused primarily on leveraging his database and making his calls.
Letting His Creativity Shine on Social
Steven is also active with video on social media (@stevenkimhomes on Facebook and Instagram) and says his efforts really began to pay dividends late in 2018. He creates outstanding videos that convey his personality and sense of humor while delivering valuable real estate and community information to his followers. He creates Motivational Monday videos, Home Tip Tuesday, Foodie Friday, The Steve Kim Show, a new vlog and more!
One lead who came to him said he'd been watching Steven's videos for eight months and loved them because "You're not selling me on anything. You're just trying to give me the information."
Steven takes great pride in that comment as validation of his giving approach.
"People want to do business with me rather than having to sell myself to them," he says. "I don't need to be a cutthroat shark going in for the kill."
No Resting on His Laurels
Looking ahead, Steven plans to continue honing his skills by attending Sales Edge and Success Summit events later this year.
He also looks forward to maintaining the right mindset – remaining coachable, open-minded and driven by his desire to serve others.
"When you have the right mindset, you open yourself to so much opportunity," Steven says.
Despite a downturn in the Toronto real estate market, Steven is optimistic about the impact he can make on people's lives… which, after all, is his ultimate goal.
"That's the business I want," Steven explains. "I want my daughter to grow up and run into people who say, 'Your dad helped us so much!'"
So… What About You?
Hopefully you're seeing how Steven's personal values are woven throughout his entire business.
It begs the questions…
How do your values guide your business?
Are you capitalizing on them enough?
Are you communicating those values to create a degree of separation from your competition?
When you take a stand, people take notice. Steven Kim is living proof, and he's learning, growing, having fun and succeeding in a big way – on his own terms.
It's difficult to imagine what more one could want from life and business.
BONUS: Part-Time Agent? Borrow This Great Objection Handler…
When Steven was still teaching, he and his coach developed a script to overcome consumers' fears he wouldn't be able to service them sufficiently due to his teaching role.
He was completely upfront with people about the fact he was a full-time teacher.
When they expressed concern, he'd deliver this message with his natural confidence and energy:
"I'm in school. I'm a teacher, but I'm also really good at real estate. The outcome of your transaction is not predicated on my ability to answer the phone 24/7." He'd reassure them that he'd get back to them as soon as possible and that his know-how and commitment would out-weigh any minor challenges presented by his schedule.