Get Ready for Roadmap Annapolis Event – Kicking Off on Oct 17th!
Skip to content
Learn top marketing & sales strategies to close more deals in 2023!
We've reimagined two of our all time most attended events – Marketing Edge and Sales Edge – into one, combined event integrating your marketing and sales efforts for maximum impact.
Successful Agents Know Complaining Isn't a Strategy
Take action and join us for three jam-packed days as presenters Jason Pantana and Jeff Mays "tag team" the most import topics to get more listings and sell more homes today:
How to make your Past Clients/Center of Influence your true "bread and butter"
Geographic Farming that really works!
Nurturing & Converting Leads
Generating more opportunities with Paid Ads
Strengthening your Listing & Buyer Presentations
Social Media & Video Marketing
Hear What Others Had to Say...
"The content was
exactly what we need

to navigate this intense market."
"It gave me
more confidence

on how to

overcome objections

, have a

professional listing presentation

, and

prospect

for more business."
"Jeff did a very good job with the role playing and Jason providing
step by step on the social media

features that are beneficial to us as agents."
"We learned
so many new marketing techniques

and

great scripts

to use with our clients in this

tough market

."
"I loved the
synergy

between old school (

sales basics

) and new school (

cutting edge marketing concepts

)."
Your Agenda for More Closings
Day 1
8:00 AM - 5:00 PM
8:00 AM
Registration
9:00 AM
The Best Real Estate Agent Near Me with Jason Pantana
10:50 AM
Gain Your Edge with Past Clients & Sphere-of-Influence with Jeff Mays
12:00 PM
Lunch
1:35 PM
First-Video to Video First with Jason Pantana
3:40PM
Mastering the Open House with Jeff Mays
Day 2
9:00 AM - 5:00 PM
9:00 AM
Circle Dialing with Jeff Mays
10:55 AM
Emails Everyone Opens with Jason Pantana
12:00 PM
Lunch
2:00 PM
Cracking the Social Code (Pt. 1) with Jason Pantana
3:50 PM
Buyer Consultation with Jeff Mays
5:00 PM
Cocktail Reception
Day 3
9:00 AM - 5:00 PM
9:00 AM
Social IQ with Jason Pantana
10:30 AM
Listing Presentation with Jeff Mays
12:00 PM
Lunch
1:35 PM
Supercharged CRM Nurturing with Jason Pantana
2:55 PM
Online Lead Conversion with Jeff Mays
*Agenda is in your local time & subject to change
Our No-Risk
"Money Back Guarantee"*
We're so confident you'll learn a lot and have a great time at Tom Ferry's Edge Sales + Marketing Event, we've decided to put our money where our mouth is. If Tom Ferry's Edge Sales + Marketing isn't everything you wanted it to be, we'll give you your money back!
That means there's absolutely NO RISK to you.
You must attend the entire event and complete your workbook during the event; and…
If you were not satisfied that the information and/or materials presented at the event are/would be of use to you, simply return your completed workbook to a Tom Ferry employee onsite and submit these four things: (a) proof of payment, (b) written certification that you attended the entire event, (c) written certification that you are not satisfied that the information and/or materials presented at the event are/would be of use to you, and (d) your receipt indicating you returned your workbook to a TF employee onsite.
If all these requirements are met, you will be issued a refund check in the amount of twice what you paid for your ticket within approximately two weeks from the date of the event.
Meet Your Hosts
Jason Pantana
---
Jason Pantana is a coach, trainer and speaker. His dynamic sessions arm professionals with the tools they need to stay current, competitive and successful. His areas of expertise include social media strategy, digital marketing and developing an eye for emerging business trends. He's provided clear paths for companies, both large and small, to roll out powerful advertising campaigns through online platforms, including Facebook, Instagram, YouTube and Google. His energetic style engages audiences — in individual, team and conference settings alike — while getting them ready to utilize the ever-changing marketing tools of today.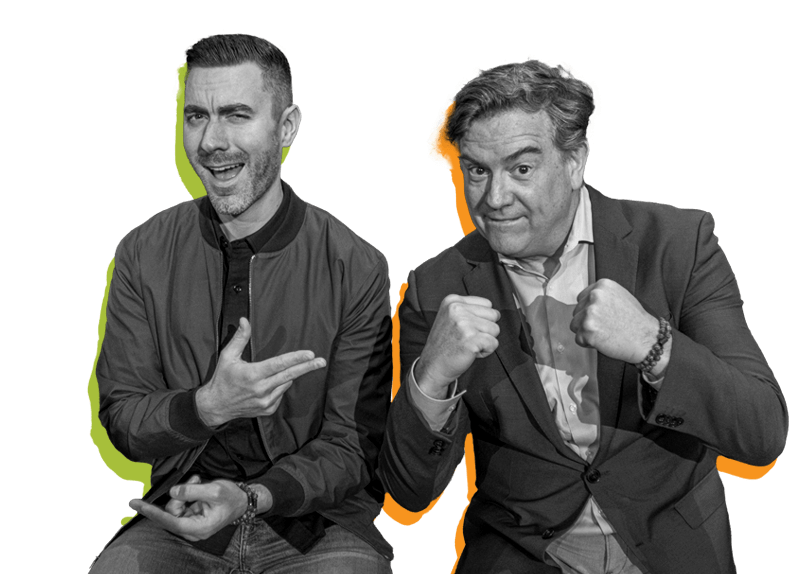 Jeff Mays
---
With 30+ years of success in the real estate industry, Jeff Mays has coached and trained many of the industry's highest-producing agents and is consistently recognized as a national top producer. Jeff has dedicated his career to learning, testing and refining exactly what to say at those critical moments with clients. He focuses on a deeper, more meaningful way to connect with buyers, sellers and agents. Jeff will teach attendees proven methods and strategies for increased sales and listings, and how to dominate in their markets.
Skip to content