Four More Creative Ways to Attract Listings (Part 4 of 4) – #TomFerryShow
Reading Time: 3 mins, 11 secs
In the last three weeks, we've covered everything from sticky notes to Instagram Live videos, all in the name of helping you attract more listings!
This week, we conclude this four-part series with four more strategies to put you in front of sellers.
If you've missed any of the previous three, get caught up and then read this one:
Listing Attraction System 13: Agent-to-Agent Referrals
Everyone loves referrals from other agents.
But for many agents, getting a referral from an out-of-town agent is more a matter of coincidence than the result of any concerted effort.
It doesn't have to be that way. We have agents in our ecosystem who have mastered agent-to-agent referrals as a fully sustainable method of generating business. (And now the introduction of The Smartest Referral Network within illūm makes it easier than ever… but that's another story for another day.)
The key is being intentional about it, not simply waiting for a lead to fall in your lap.
If you're in the U.S., start by visiting census.gov, where you can access information about where people from your area move to, as well as which cities feed relo business to your town.
Then figure out who you know in those markets and/or connect with agents in those markets and maintain contact through a specialized "referral agent" bucket in your CRM.
Ask yourself how you can deliver value to that group in order to build stronger relationships and maintain top-of-mind awareness. One idea Chris Heller recently shared with me was sending a "Top 10 takeaways" note to all his referral contacts anytime he attended an educational real estate event.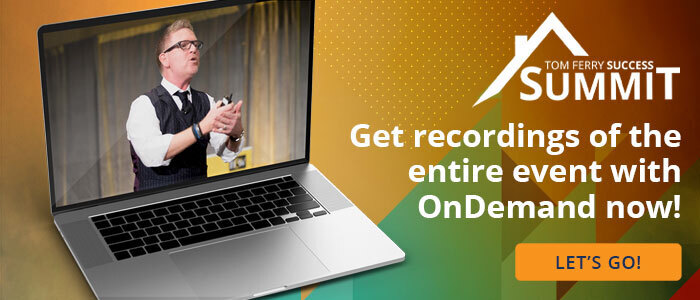 Listing Attraction System 14: Create a Senior Seminar
This approach requires empathy, patience and complete dedication on your part. But if you feel it's right for you, I believe it can provide a tremendous opportunity.
Consider conducting a small seminar geared toward seniors called "Big to Small House: Downsizing Strategies."
Here are some ad samples:

Your title rep can help you identify people who have owned their home for 30+ years, and you can then market to them to invite them to your event. When they attend, you'll have the opportunity to educate them on common mistakes people make, tips for downsizing and to bring them up to speed about a process they might not have experienced for many years.
If you choose to go down this route, lean in, slow down and serve from the heart.
Listing Attraction System 15: Online Leads / Sellers in Disguise
When you get an online lead inquiring about a property, are you missing an important question before working with them?
You tell me. Here's that question:
Do you have a home to sell before you buy this one?
When they say "Yes," suddenly you have a new listing lead.
Here's the Agentology report I mentioned about interesting stats and times of day leads come in.
Listing Attraction System 16: Radio Ads
Marketing can be cyclical. A tactic that has fallen out of fashion can actually become a great opportunity, precisely because no one else is doing it anymore.
That's where radio ads come in.
I'm not telling you to go out and sign a year-long contract with your local radio stations, but I am encouraging you to explore conducting a short-term test to see if radio is a viable, affordable method to attract business in your marketplace.
Quick spots following the script below might generate some leads and differentiate you as the only real estate professional doing radio spots in your market.
And with that, we're done with this four-part series! What are your thoughts? Which one or two strategies are you going to implement? Which ones took you by surprise? Have you tried some of these in the past? Share your thoughts and experiences in the comments below!