16 Ingenious Ways to Attract Listings Now! (Part 1 of 4) – #TomFerryShow
Reading Time: 4 mins, 45 secs
Where do your listings come from?
I hope that's a tough question to answer…
…Because if it takes some thought, that probably means you have a variety of strategies in place that are all delivering listing opportunities to you.
If you only have a few – or worse yet, one – it's an all-too-easy question to answer.
I want to help you make it more difficult to answer.
If you weren't at Success Summit three weeks ago, you missed out.
Throughout the event, I shared 33 Listing Attraction Systems with the thousands of agents in attendance.
So they have a head start on you.
But I've decided to share 16 of those 33 in a four-part series here on the #TomFerryShow!
Before we get to the first four, I also encourage you to download and take my Listing Attraction Test based on the top 12 listing sources used by our Elite+ coaching members, which I covered in this episode of the #TomFerryShow.
Think of the Listing Attraction Test as a worksheet to gauge how you're doing with each of those 12 methods. Once you've evaluated how you're doing, then you can use it to set your goals and establish action steps to integrate new methods into your business and to make those you utilize more effective.
Now let's get on to the first four of 16 new methods…
Listing Attraction System 1: Past Client CMA & Sticky Note
Does anything get a homeowner thinking about their opportunities more than being presented with the value of their home… ESPECIALLY in today's climate, where their home value has likely appreciated by 50% in the last five years?
And is there anything more impressive to a homeowner considering a sale than a proactive real estate professional?
Those questions collide together in this first listing attraction system.
What you're going to do is send an unsolicited CMA to all of your past clients (and sphere) who own a home in your marketplace.
(Don't worry. If that sounds overwhelming, you can divide them up and do it over an extended period of time. I suggest two a day.)
BEFORE you send out a beautiful CMA to these people, add a sticky note with this message to the front:
A few days after you've sent the CMA and sticky note out, follow up with a phone call and ask the magic question, "Have you had any thoughts of selling?" and then be quiet and let them answer.
That engagement will go a long way, and you're bound to win some listings with this method.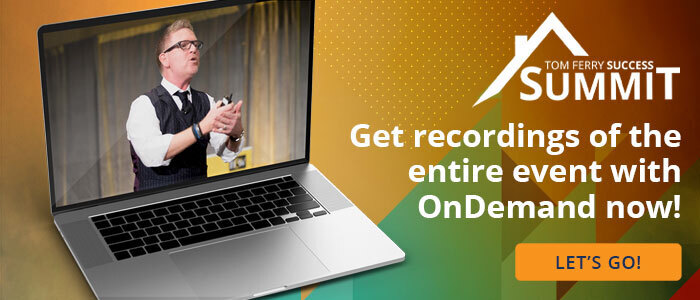 Listing Attraction System 2: Instagram Polls Hack
How can you use Instagram for more than marketing and pretty pictures?
The "Poll" feature in Instagram Stories is a great way to get people to identify themselves as viable listing prospects.
Simply create two polls:
Are You Living in Your Dream House Now? YES / NO
Have You Had Any Thoughts of Selling Your Home in 2018/2019? YES / NO
Most people will answer "No" to question one, and if those same people answer "Yes" to question two, that's a hot lead! Follow up with a private DM to get in touch with the message, "Thanks for reaching out in my recent IG poll! I'd love to help you find your dream home!"
You don't want to over-use this strategy, but a few times a year is perfect!
Listing Attraction System 3: Non-Owner Occupied & Investor Strategy
What happens when the average Jane sells her house and buys a new one?
In most cases, she's off the market for at least three years if not much longer.
But wouldn't it be nice to channel all your work and effort into someone who conducts real estate transactions more frequently than the "average" person?
That's what this strategy is all about.
It's all about targeting investors who own multiple properties.
The first thing to decide is the minimum threshold you want to work with; some might be content targeting anyone who owns more than one property in your area. Others might set the bar higher, for instance on those who own 7-10 properties, because those people have proven they are a real investor.
Get a list of those people from your title rep. (No more than 50 people.)
Then, create CMAs for all the properties that person owns and bind them into a book.
The more you can personalize those CMAs and make them relevant to the investor's personal history with each property, the more impressive this will be.
Then send them along with this cover letter in a non-descript, non-real estate branded envelope:
Afterward, call and email to follow up. Just one conversion from this strategy will lead to a loyal customer throughout the remainder of your real estate career.
Listing Attraction System 4: Run YouTube Ads Targeting Those Who Searched for Homes on Google
What happens when you Google something?
Ever notice how you start seeing ads related to your search?
Well, you can also use those search results to target people on YouTube.
So here's the deal:
Run YouTube ads for those in your marketplace who recently conducted Google searches about buying or selling real estate. Something like this:
https://www.youtube.com/watch?v=8EMgNbsrEjk&feature=youtu.be
Gary Vaynerchuk and I both believe this is the next evolution of online ads. Don't discount it! YouTube now gets more traffic than all cable companies combined!
That concludes the first four of 16 Listing Attraction Systems I'll be revealing over the coming weeks. Which one did you like best? Which one are you going to act on first? Let me know your thoughts in the comments below!