3 Ways to Generate Listing Appointments Now!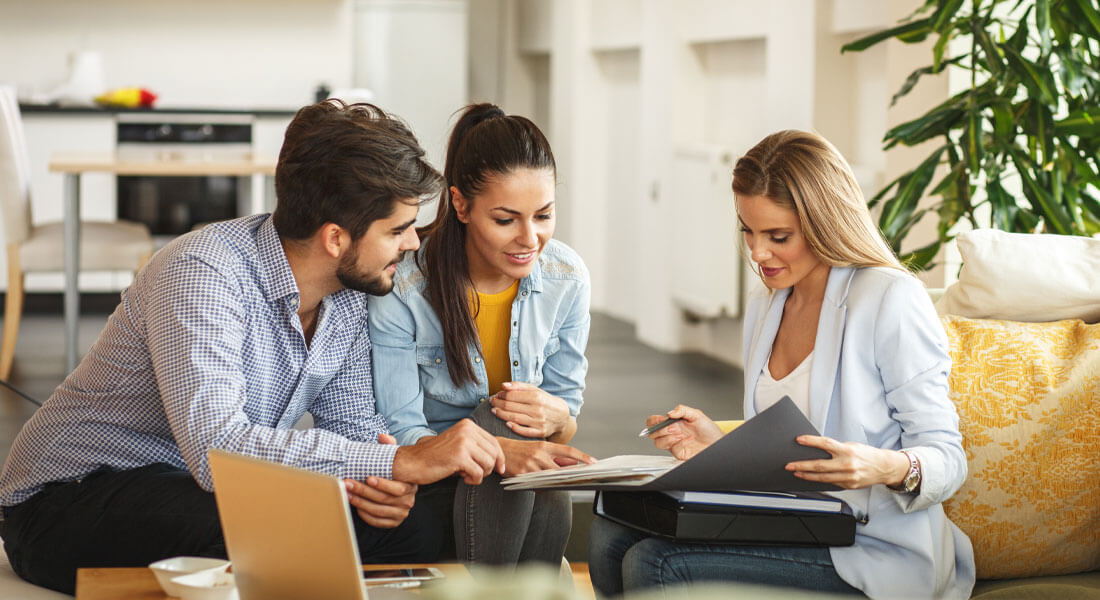 Reading Time: 3 mins, 49 secs
Every speaking engagement…
Every "Ask Me Anything"…
Every coaching session I conduct…
Every article, every discussion…
…I'm hearing the same thing: "How and where can I get listings today?"
It's a real dilemma.
U.S. inventory is down 42% since this time one year ago.
So today, I've got three strategies for you to implement.
And there's more where that came from. I'm excited to share a brand new bundle we created that's now available: Download Low Inventory Success Strategies for free today!
Listing Strategy No. 1: Time to Revisit the 'Yikes' Letter
If you've followed me for a while, you may have heard this one before, and now is the perfect time to utilize the "Yikes!" letter.
What's that, you say?
It's a letter you send to homeowners on behalf of a buyer who just can't seem to find the right house to buy (or keeps getting beat out in bidding wars).
The idea is to use their story as an excuse to alert homeowners that you have a potential qualified buyer ready, willing, and able to buy their house – should they choose to put it up for sale.
The name "Yikes letter" comes from the headline many agents have successfully used with this approach, "Yikes, there are no homes on the market!"
The best versions of the Yikes letter go into great detail to inject emotion into the process and target homes that meet highly specific criteria. (Which, of course, you can tailor to the neighborhoods you target with your Yikes.)
Here's an example:
"Dear Mr. & Mrs. Homeowner. I'm currently representing a wonderful family (describe them in detail) who desperately want to raise their kids in (specific community or type of property), and as you might know, there are none available. I'm writing because I'm just wondering… Have you had any thoughts of selling?"
To give your letter the best chance of being read and ultimately, achieving your desired result, mail it in a hand-addressed envelope with no logos on the envelope. (Or maybe you send it as a postcard to it can't "not" be seen.)
Listing Strategy No. 2: Call Your Entire Database
I've been sharing this tip for a few months now, and I know those who are actually doing it are seeing successful results.
Are you calling everyone in your database? Every contact in your phone?
If not, start today!
Here's the beauty of it… It's not a tough conversation.
It's just a matter of checking in, rebuilding rapport, giving them an update on the crazy market conditions, and then asking the magic question:
"With everything that's happened in the last year, how has the pandemic changed the way you view your house?"
No hard sell. No twisting of arms. It's just a conversation. See where it leads.
What's stopping you from doing this?
Listing Strategy No. 3: Target Investors/Non-Owner Occupied Properties
Homeowners living in their house have a lot to think about when potentially putting their home up for sale right now… subjecting their family to a move during a pandemic, chief among them.
That's one reason why investors/non-owner occupied properties are great – there's none of that emotion involved in the process.
And another reason: The market is hot and they may be ready to cash out for top dollar.
I'd find their names and call them individually using this script:
"Hi, it's [Your name] with [your company]. I was looking at your rental property at [insert address here], and I'm curious… With everything happening in the world today, have you had any thoughts of cashing out at these prices?"
If they say no, be sure to ask about any other properties they might own that you might've missed.
"Do you have any other properties that you'd like to trade up or 1031 exchange at this time?"
Want More? Download Our Brand-New Bundle!
For more on absentee owners, plus three more highly effective listing strategies, be sure to download our brand-new Low Inventory Success Strategies bundle!
You'll get a quick video featuring some of our top coaches talking about each winning strategy, and you'll also be able to download a PDF filled with ad samples to "rip-off and duplicate" as well as step-by-step instructions for implementing these strategies.
Best of all, it's our free gift to you! Download it today!
Let me know in the comments what you're going to do to book a listing appointment this week!