8 Questions from Agents. 8 Answers from Tom. – #TomFerryShow
Reading Time: 2 mins, 44 secs
On this #TomFerryShow, I'm answering agents' questions!
Here in the blog, I'll break down a few of my most useful answers.
Watch the show for the full experience, including my personal "absolute, non-negotiable goal."
Let's get started…
What's the Best Way to Build a Listing Pipeline on Sweat Equity? [0:34]
Here are four low-cost action steps to list more homes!
Focus your activity around recent sales. Piggyback on the market and knock on doors!
Work those FSBOs – Make your calls, do your doorknocking. Three out of every 10 FSBOs are interested in hiring an agent. Go find them!
Go after Expireds – Sellers overpricing properties gives you an opportunity. Master your scripts and "wow" the homeowner as soon as the listing expires.
Always bring value to your database – Create unsolicited CMAs for every homeowner in your database by doing 3-4 per day. By doing so, you'll deliver massive value and establish yourself as the knowledge broker in your marketplace.
How Do I Shed the Anxiety and Get Back on Track? [4:05]
Whenever you get sidetracked, it's important not to wallow in it.
No one cares and throwing a pity party for yourself will only move you further away from your goals.
What is important is to ask yourself what you learned from it.
What is important is to get back into action.
It's GAME ON!
Move your body!
Pick up the phone!
Check in with some past clients!
Do whatever it takes to get yourself moving and acting again.
This is easier said than done, but one way to force that action is to give others permission to hold you accountable to your standards. If you're feeling stuck, those people will help you get back into action.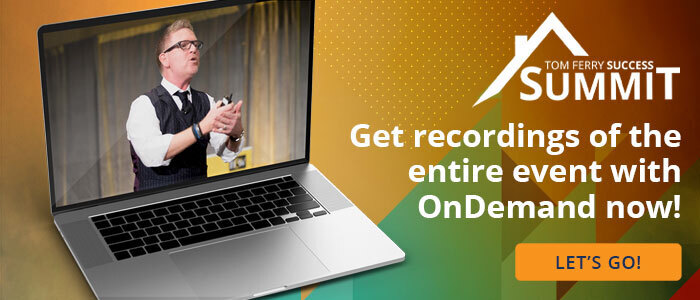 What's One Thing You Would Suggest a High-Producing Agent Needs to Do to Get More? [6:31]
One word: Leverage.
Make a list of all the things you do that have massive value and are impossible to replace myself.
It should come down to only these four things:
Going on appointments
Negotiating
Overseeing (not doing) your marketing
Everything else can be outsourced or delegated!
Stop doing the $10 an hour work!
Realize no one is going to do these things at the same exact level as you.
But in a short time, they'll become very good at it and you'll have lots more time to focus on your true, dollar-productive work.
What's the Best "First Response" to an Online Lead? [10:11]
This one's easy. Go straight to getting the appointment.
"When would you like to schedule a time to see the property?"
Give that person what they want!
Do it in text, do it in video, do it in an email… or do all three!
When is the Best Time to Make Calls? [15:32]
Between 8:00-10:00 a.m. and 4:00-6:00 p.m., you have the highest probability of reaching people on the phone.
The key is having that Hour of Power, a daily discipline to ensure you make those calls.
So here's what I recommend:
Start early between 8:00-10:00 a.m. and then conduct follow-up between 4:00-6:00 p.m.
I hope you found this helpful. What questions do you have for me? Comment below…