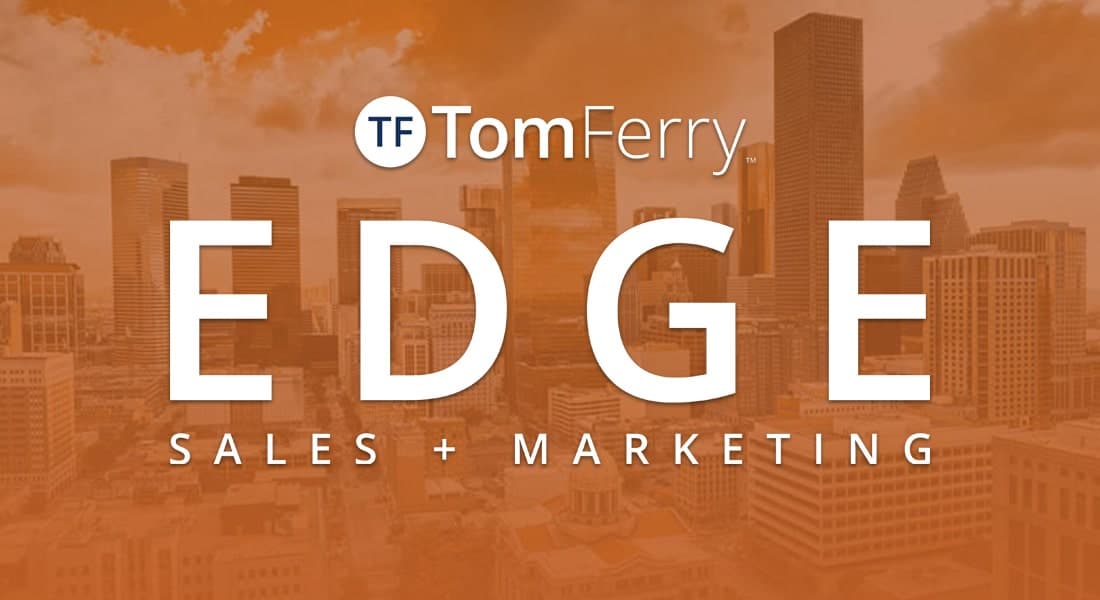 Are you ready to level up your sales and marketing skills? Jason Pantana and Jeff Mays are teaming up with Tom Ferry to merge two of our all-time most-attended events – Marketing Edge and Sales Edge – into one powerhouse designed to seamlessly integrate your marketing and sales efforts for maximum impact.
Tom Ferry, the best-selling author of "Mindset, Model and Marketing!" and "Life! By Design," is presenting an intensive reimagined marketing and sales training event in Nashville, Tennessee on December 13th, 14th, and 15th. If you are ready to learn how to maximize your sales skills and turn those faceless "leads" into satisfied clients, join Jason and Jeff this December at the Embassy Suites Nashville. Set goals, build consistency, and make an impact!
As the founder and CEO of the real estate industry's leading coaching and training company, Ferry International, Tom helps agents and brokers alike grow to achieve their fullest potential through commitment, accountability, and discipline.
EDGE will be sponsored by four incredible partners including Realtor.com and BoomTown. Transition into a new perspective on sales and marketing during this legendary three-day event. It's time to STOP being an agent and START running a business.
Edge Events running between: Tuesday, December 13, 2022 – Thursday, December 15, 2022