4 Tools to Help You Get More Organized – #TomFerryShow
Reading Time: 1 min, 45 secs
Do you need to get more organized?
At my events I always ask this important question…
"If you were more organized, do you think you could double your income?"
Getting your business more organized is actually one of the easiest things you can start doing today!
When you are more organized you can save time and get things done faster.
4 Tools For Organization
1. External Brain – Evernote
Where do you house your ideas?
Are they on a yellow note pad, buried on a laptop somewhere, or floating around in your head?
Books like Getting Things Done and Less Doing, More Living are clear that you need to have a single capture device.
This is the one place where you store everything digital so that it is easy to search and find your information.
2. Project Management – Trello
I've talked about my hero and mentor Mike Vance in the past.
He was the one who showed me the Do, Doing, Done Board.
There is digital version of this tool called Trello.
This is an easy system to manage your projects, and I've even talked to agents all the time who are using this to manage their listings!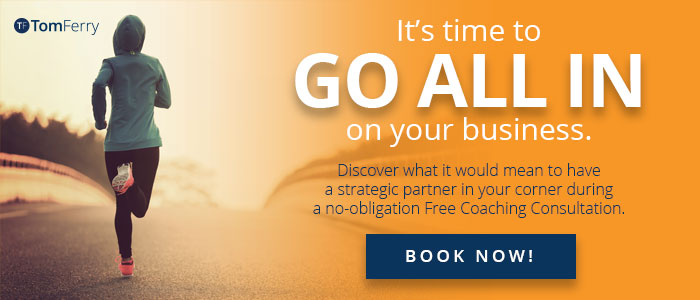 3. Scheduling Appointments – Calendly
Getting those clients on the phone and setting the appointment is hard enough, but you've got to schedule it too!
Calendly is a great tool that sends a link out to your leads to schedule appointments.
The client gets to pick the appointment time and length based on openings in your calendar.
The whole process is easy!
4. The Basics – White Board
Not all of you are tech savvy, and I get it…
Don't be overwhelmed by technology, it is something you can learn through Google or YouTube videos.
While technology is getting better every day, a simple white board where you track listings, leads, projects, and escrows is still an incredible resource!
Remember your strategy matters, and now more than ever, your ability to get organized and save time absolutely rules!
SHARE: What are your favorite tools for organization? Leave a comment below!