Tip No. 1: Build and Activate Your Sphere
Before you start rolling your eyes, this classic strategy will always be a gold mine!
Your friends, family, neighbors and anyone that is in your circle can be your future clients or can help refer you to leads.
Surround yourself with these people and tell your story!
Next time you meet up with your friends or have a family reunion, don't forget to tell your story as to why you decided to choose your passion in real estate.
People connect with personal reasons and your story will always resonate with the people that know you.
This emotional connection will always make your case for being the dominant agent of choice.
Trust me, stories are always stronger, so don't be shy about sharing yours!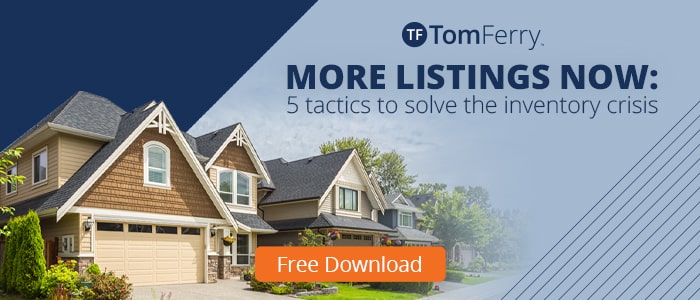 Tip No. 2: Host a Happy Hour
Eileen shared a fun and easy-to-do strategy that anyone can start doing in their closing process.
Once you closed your transaction, you can host a happy hour in your buyer's new home!
This takes the Open House Mastery to a whole other level!
During this cocktail event, you'll hit two birds with one stone by introducing your clients to their new community and adding all these interested neighbors to your database.
By attracting potential leads who may be interested in selling their own home, you'll show them your work ethic and the smooth process of having you as their agent.
Don't forget to follow up with them by sending thank you notes!
And while you're at the Happy Hour, you should leverage this event by taking photos of your clients and posting it on your social media channels!
You'll have more evidence that you're accessible and part of the community!
Tip No. 3: Magic Buyer Letter
Magic doesn't exist, but you can sprinkle some potential leads in a buyer letter.
On your next sale or any other one that happens in your office, make sure to send a hand addressed and hand stamped note to 50 or 100 people that live around that area.
In this note, the only simple message you need to tell them is notifying them of their new neighbors and that additional buyers are interested in moving into their same street.
If they have any thoughts of selling, they should reach out to you in order to start the process of placing their home on the market.
you use to secure every listing on the comments below!