3 More Strategies to Beat the Disruptors at their Own Game – #TomFerryShow
Reading Time: 2 mins, 35 secs
A couple months back, I did a show about three positioning strategies to overcome the disruptors eating away at traditional market share.
Today, I'm continuing that conversation with three MORE positioning strategies to help you do some disrupting of your own and stand out in a crowded marketplace.
Let's get right to it…
Positioning Strategy No. 1: Tell the Truth About Moving
Think about a necessary evil – something that is a pain in the ass to do, but you gotta do it… Taking your car in for service, for example. Now what would you think of a repair shop that acknowledged that fact in their marketing and showed you how they simplify the whole process as much as possible to turn that PITA experience into something positive?
Would it resonate with you? Of course!
So… how refreshing would it be if you got real and raw with people and actually acknowledged that moving can really suck? Show that you understand where people are coming from, and then show them how it sucks less when they work with you. What do you do differently? What makes you unique? How do you make that experience painless?
Let them know… and then deliver on those promises!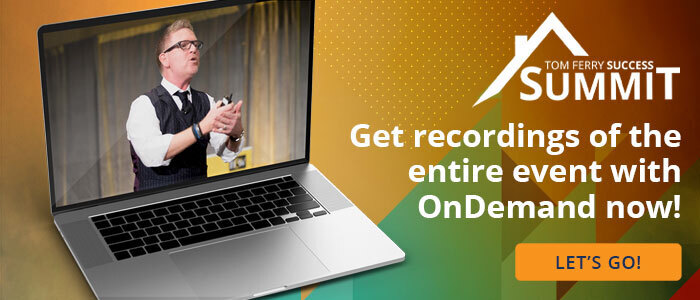 Positioning Strategy No. 2: Offer More Services for the Same Fee
When you're in a listing presentation sitting across from the homeowners, chances are you explain all the things you do to help them get their home sold. Right?
But why wait until the listing presentation?
It should be screamed from the rooftops way earlier to ensure you get a seat at that listing presentation. It should be in your marketing.
Professional staging.
Photography.
Painters.
Handyman/minor renovations.
House cleaners.
Landscapers.
Then, use language like this to "stack the cool":
"The average agent does three things: They put it on the MLS, they upload three photos and they hold an open house. We do X, Y and Z, and we do it all for the same fee everybody else charges."
Positioning Strategy No. 3: Create Buzz and/or Become a Story Brand
When you go out on a limb, people take notice.
Likewise, when you put meaning behind your work, people take notice.
Do 'em both and you're really doing something special.
Creating buzz requires taking a position.
Some people might not like you for it. That's okay. Ruffling some feathers is a good thing.
When it comes to creating a story brand, think about TOMS brand shoes…
What set them apart when they burst on the scene? Every pair of shoes you purchased meant they'd send a pair to people in need. You weren't just buying shoes… you were doing something noble.
How can you do the same with your business? What causes are you involved with? What organizations could you donate a portion of every commission to? Make a commitment, broadcast it out and differentiate yourself from the competition!
I'd love to know what you think… Let me know your thoughts and any questions you have in the comments below.