One Big Scary Trend & Three Strategies to Overcome It – #TomFerryShow
Reading Time: 3 mins, 33 secs
Let's get real here…
There are large groups of people out there trying to put you out of business.
There's so much money generated by the real estate industry, it's no surprise that lots of people want a piece of that pie.
Discounters, iBuyers, new hybrid models… Many of which are very well-funded.
They're all coming for ya…
And some of them are succeeding. They're eating away at the "traditional" market share.
For a long time, it was accepted that maybe 10 percent of home sales were FSBOs and five percent went to wholesalers, leaving approximately 85 percent for agents like you.
Today, with all the disruptors in the market, I'd estimate "our" section of the pie is being compressed down to 65 percent or so.
So… what are you gonna do about it?
Keep reading for my three suggestions.
What Do You Stand For?
Before I scare you too much, I should mention that I'm not predicting doom for the industry.
The people who should fear these "alternative" methods most are those who don't take their real estate careers seriously.
If your work and your income matters…
…to you
…to your family
…to your future…
It's time to up your game.
In this environment, it's more important than ever to position yourself as the agent of choice.
Here are three strategies to help you accomplish that objective.
Positioning Strategy No. 1: Make an Offer, a Claim, a Promise or a Guarantee that No One Else Can Make or is Willing to Make
Promising something unique can definitely get you to stand out in your marketplace.
Whether it's the type of marketing you provide or a bold offer, you need to do something to set yourself apart from the competition.
Here are a few examples:
If your home doesn't sell within X days, I'll buy it myself
I will advertise your home on TV or in a prestigious magazine
I will throw a Mega Open House party
Or you can offer to do more for the same amount others charge: Partner with vendors so you can say you'll install new carpet, de-clutter and stage the property at a discounted rate, and that the sellers don't pay until the close of escrow.
So… what are you doing to stand out? Remember, if you're not unique, you're weak.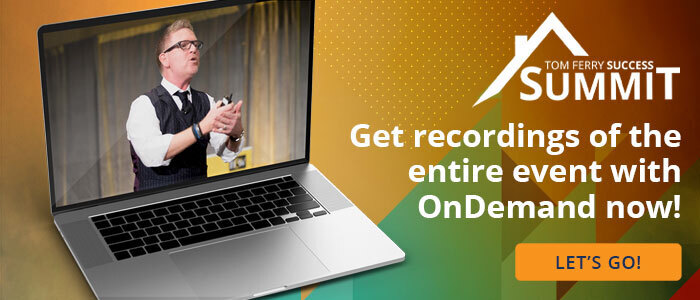 Positioning Strategy No. 2: Clearly Articulate Who You're For & Who You're Not For
When I say Sotheby's, what do you think of?
High-end, luxury real estate, no doubt.
Ok, what about Short Sale Kurt?
Clearly, he specializes in short sales… which he did during the financial crisis and completely dominated that market to the point of actually having too many inbound leads coming his way!
Why did people choose him so overwhelmingly?
Because he made it so obvious what he did and who he was for.
Remember this: If you're for everyone, you're for no one.
So here's what you need to do…
Sit down and answer the question of "Who's my ideal client?" with exacting detail. Spell out their needs, their ambitions, their pain points – and how you serve them accordingly.
Then it's up to you to articulate that information in a provable way to truly stand out above the noise.
Positioning Strategy No. 3: Dominate a Niche
It's been said that you need to narrow your focus to broaden your appeal.
That's what niche marketing is all about.
If you focus on…
…a well-defined geographic farm
…a certain zip code
…a specific market segment such as "First-time buyers with mediocre credit"…
Your appeal will be greatly enhanced to people within those groups.
You might choose to work with investors, non-owner occupieds, or exclusively condos, or pool homes, or high-rise living…
The options are virtually endless.
The question is whether or not you're willing to lose a client in order to gain potentially many more clients.
So… there are three strategies to stand out in a compressing marketplace. What's your takeaway? What will you do to grow your market share in the face of alternative methods trying to steal it from you?