5 Fantastic Scripts to Overcome Frequent Objections – #TomFerryShow
Reading Time: 2 mins, 32 secs
Getting an objection might strike fear in some people.
Not me.
The way I see it, an objection is just one step closer to a "yes."
ESPECIALLY when you know what to say.
That's what this #TomFerryShow is all about… knowing what to say when those objections come your way.
With the help of a longtime TF team member, I role play five scripts to overcome some of the most frequently heard objections from buyers and sellers.
So I definitely recommend you watch this episode.
To make this as user-friendly as possible, below I'll provide time stamps for each of the five objections and share some key takeaways from each.
Objection No. 1: [1:08]
"I have a friend who said they would do the same thing for a lower commission."
Ask for the other agent's name.
Compare your track record vs. other agent in real time using Zillow or MLS data.
Demonstrate how you "fight" for your clients' best interests.
If they won't divulge the other agent's name, focus on your list to sale price, number of transactions closed, or other advantageous stats.
Objection No. 2: [7:12]
"We had a specific number we wanted to get for our house."
Demonstrate what they "want" doesn't matter; price is based on market conditions.
Every buyer is trying to get the best deal possible.
Define your role as marketing the home and creating a bidding frenzy.
Use 3-option pricing strategy to get homeowner to list at lower price.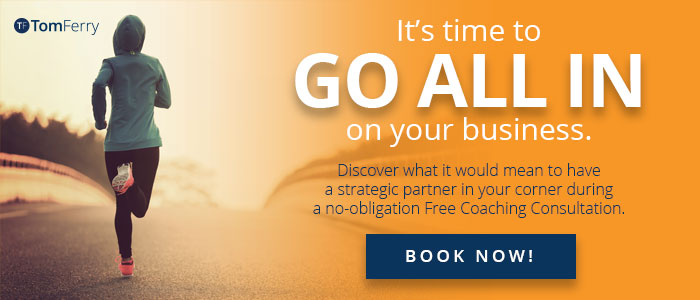 Objection No. 3: [12:34]
"We're just not ready to pull the trigger. We need some time to think about it."
Establish that whatever they want to do is fine with you. You're there to serve.
Follow-up with questions as a consultant. Ask what, specifically, they need to think about.
Talk about timing; Show why it can be advantageous for them to act now.
Provide solutions without putting pressure on them.
Objection No. 4: [16:13]
"I like you, but I promised to interview more agents."
Inform them you're not asking them to break their promise.
Ask them what, specifically, they are looking for different from what you provide.
If there isn't anything different, why waste time?
Never diminish the other agent or throw them under the bus.
Offer to call the other agent out of professional courtesy on the client's behalf.
Objection No. 5: [19:12]
"We want to wait until after the holidays."
Present option of selling now but negotiating with buyer to rent the home back.
Or get agreement now to begin marketing home in early January.
Explain concept of "pocket listing" and how you'll begin generating excitement.
Put the homeowner in control of any showings, etc.
Remember:
Knowledge equals confidence. Ignorance equals fear.
The more you learn, practice and master these objection handling scripts, the more confident you'll become and the more your fear will dissipate.
For even more on objection handling, including speech patterns essential to effective communication, watch this previous #TomFerryShow.
Share the objection you get most frequently in the comments below!