8 Ways To Win The Listing! – #TomFerryShow
Reading Time: 12 mins, 29 secs
Don't forget to check out these main take-a-ways from this weeks episode:
Go to (1:10) to hear the minimum requirements you should be looking for when picking a geographic farm
Go to (5:07) to optimize your Facebook ads and landing pages to generate more leads
Go to (10:34) to learn a killer strategy to turn expired listings into your new listings
Hey everybody. Welcome to episode 14 of the Tom Ferry show. Thank you so much for watching. I'm going to talk to you today about eight things you can do. Eight campaigns to dominate your geographic farm to make sure that you're getting every listing opportunity in your market.Now I know that's a bold statement and yet when you look at my plan, eight different campaigns you could be running to your farm to make sure that if they have had any thoughts of selling that you are at the top of their list. So let's jump into the show. Hey thank you so much for watching, if you've liked any one of these shows will you give me a comment? Whether it's on my YouTube channel or on my Facebook page or on my Instagram page or tweet it out. It means a lot to me that if you just take a little time, give me a little shout out if you like the show.
All right, so let's get into eight campaigns to dominate your farm. The first thing you've got to look at, of course, is what's the TAM? What is the total addressable market? How many transactions are taking place in that geographic farming area that you're working? Now, by the way when I say farms, remember I could just as easily be saying buildings. For all my clients in New York city, they're going to be saying, "Farming? What are you talking about?" Well, it's the same thing. It's buildings, it's communities, it's subdivisions. I'm going to tell you right now you want to start with a minimum of 500 if you are looking at your farm, um, if you're not getting enough maybe due to expand the size of your farm before we talk marketing. But the big thing is, also, what percentage you're selling. We say that 6% is the minimum turnover percentage you want. So, 500 homes in the community are combined and you've got at least 30 listings that are going to sell in that community. That's a 6% turnover. That means the total addressable market is big enough for someone like you to go in and absolutely dominate.
8 Campaigns To Use Now
1. Direct mail – You should be doing two pieces a month. If you haven't checked out geographicfarm.com, the more you can outsource all of your direct mail and not have to think about it anymore, the better. Plus at that company they are testing and creating the very best stuff. So no more, waking up in the morning and saying, "Should the photo go from this direction or that direction?", less thinking, more domination. You want obviously, "Just Listed", "Just Sold", you want open house invites, you want market updates and you want value ads like Home Improvement, the 78 billion dollars a year people are spending to improve the value of their home. Some are doing it because they want to sell. So that combination of two pieces a month is going to make you. Listen, even if they take the piece, look at it once and throw it in the trash. And even if I just get that glance, that second, that's just as powerful, my friends, as when they see a Facebook ad or tweet or a text or a flier. It's as valuable as a commercial. It's just that impression that we're making.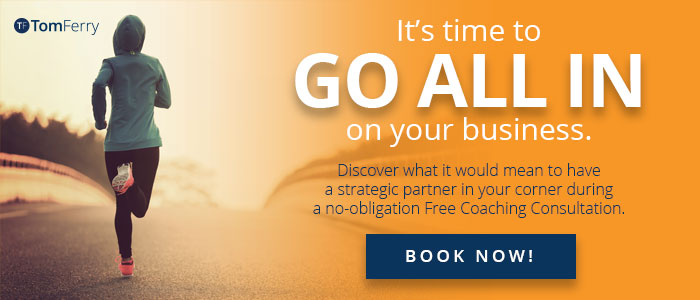 2. Door drop or door knock – If you really want to crush it obviously right now the weather is nice. If you can get outside and go knock on doors, what can you do? You can do the Zillow Zestimate campaign, which we did a few shows back. So if you don't know what that campaign is. It's a lot of our clients get a lot of listings, so go back a few episodes and check that one out. Where you're letting people know here's what Zillow's saying your home is worth. Would you like to know your homes real value, if so, click here, go to my website or call, text, email. You can obviously do mega-open house invitations, like we talked about 2 weeks ago, and of course you can always do the, "I've got a buyer", right? We call it the "Yikes Campaign". The bottom line is, it's not necessarily what you're handing them. It's the fact that you have the courage to go knock on their door and get face to face and say, "Hi. My name's Andy and I work with Antero", big shout to Andy C. one of our great clients and coaches, who actually was on television because he was knocking on doors around the new Apple complex, being built in Northern California trying to discover who doesn't want to live in that area. Trying to find potential listings for his buyers. And he got on television for doing so. It didn't really matter what he was sending it out or what he was delivering, the fact that he was out there was the game.
3. Mega Open Houses – Be the listing vacuum, like we talked about two shows ago. So important that you're not just doing open houses, but you're acknowledging that when one home sells usually two or three more sell right away. So I want to do an open house and invite all the neighbors into the property to preview the home before it hits the market so I can find out who are the four, five, six that are thinking about selling next.
4. Facebook Ads –  Run directly to my seller valuation page. Facebook ads directly to my seller evaluation page where they can go and type in their address, boom there's my house, um, yes I'm thinking about selling in the next one to three months or never, whatever they want to do and then they actually get a price. A three step process where you actually give them the price. Think about why Zillow works. Someone gives you all of the information. Think about why Trulia works. They give you all of the information and then you are empowered to make a decision. Versus some of these seller evaluation sites that only convert and get you the information, but they don't give the customer anything they actually want in terms of the value. And then you have to chase tens, twenties, hundreds, thousands of leads to find the one or two or ten that actually want to sell. So, empower people. Give them what they want. Super important. Especially if it's your geographic farm because so much of this is relationship based, right. The ads that are working right here. You know, CDM, your city, CDM home values up 27%. Know your homes value. Click here. By taking your city, your community, your subdivision, your building and saying that building's values are up X or they're flat or they're down. Know your value and know why, click here for more information. Those are the kind of Facebook ads that are crushing it. Good headlines.
5. Control Digital Traffic – Through Zillow, Realtor and Trulia. "But Tom, Zillow and Trulia and are now Zurilia. But Tom, Realtor.com…" Get over the drama. They've won. They've got all the traffic. Realtor.com I'm hearing that they're getting 35-40 million uniques to their website last month. And we already know that Zillow and Trulia are getting 50, 70, 80 million people to their site every month. My advice is stop romanticizing. Get in the way of the traffic. If I want to dominate my farm, think about it like this. I'm a homeowner. I'm sitting in my house. I just got home. I got a direct mail piece. I notice there's a door drop at my house being invited to an open house that Taz just listed down the street. And then I check my phone and then I'm like, "Huh, I am kind of curious about the value of my house." And then I see a Facebook ad and I click on it. It's like you're everywhere. But when I look at this and you have all of your reviews on the site. You've got all this great client testimonial and love on the site. I see your track record of success on that site. We know the natural path of the consume
r today is to get the stimulus, right? To get the marketing and then they do some research. And when they do research guess what? These sites show up higher than anything else. So, it's the best place for you to house all of your reviews, to show your track record of success and guess what my friend, when they see all of that and they get your stimulus and they see your signs and they've been invited to an open house, they finally say, "Well, at least we've got to give her a shot", right? Look at all of those glaring positive reviews. So, we want to control as much of the footprint as possible.
6. Zillow & FSBO – You want to work all of the Zillow making moves and the for sale by owners. Big shout out to Richard last week, I was talking to one of our newer clients from Manhattan, and he was asking me, "You know Tom, you, you know the New York City market's different, there's no MLS, what do you recommend?" And we kind of talked through his goals and what he wanted to focus on and for him, the Zillow Makes Me Move and the for sale by owner, FSBO, also known as "Fastest Source of Business Opportunity", in Manhattan is as valid as it is in Munich, Germany. Now maybe it's not perfect for you in Normal, Illinois, but I will tell you, in their marketplace, 7-10% of all the homes that are listed, are listed for sale by owner. And what I told him was, "You've got to call and connect with every one of them and say I'd like to preview the home to see if it matches the needs of the buyers that I'm working with." And then build a relationship. Find what their motivation is. Find out what their goals are and ask them the questions like, "Hey, if you sold this house, where are you moving to", and "What's your plan B if it doesn't work out?" Build a relationship. Connect with them. Because what we know is, 2 out of 10 are going to list. Two out of ten are going to list and it's not going to happen unless you're getting in front of them, shaking their hand, meeting them, discussing their home, discussing their goals, and see you can create that connection to win the business.
7. Work Every Expired – How about a beautiful new listing presentation. Would you like a copy? If you want to dominate and get all of the listing opportunities you've got to work every expired in your territory. What were the three worst years to be a seller in that community? What were the years when maybe they were dealing with foreclosures or short sales or notice of defaults were off the charts? What were the three worst years to be a seller? Do your research, find those properties, scrub them against the tax records. Find out what sold, what didn't. Maybe your title rep could help you with this. You know, when you've got to do some homework, you find the great opportunities. So this is a big one and you go back through and you basically say to yourself, "Look I'm going to call every new expired, obviously. I'm going to knock on their door, I'm going to drop a package like this, I'm going to do whatever I can to get in front of them to repackage and re-position their home to sell in this market." I like that language, by the way. Repackage and re-position to get it sold and then I'm going to market to all of those old expiredes, basically until they list or tell me to never call again. The bottom line is this, there may be 10, 20, 30, 100 there may be 500, dependent upon the size of your territory of people that tried to sell. Maybe in 2007, 08, 09 and 10 that now knowing the value of their home. Now knowing their affordability because of interest rates. Now is the time my friend. So, big opportunity.
8. Community Functions – Be a part of the community. One of our great, long-time clients, Alisa, big shout out to you at Surterra Properties right in Corina Del Mar. I know that every summer I'm going to get an invitation to come to their party. And do you know what it is? It's just a big, weekend, fun event. Right in the heart of Corina Del Mar where all the neighbors and all of their prospects and everybody gets invited to hang out. Well, you know again, whether you're going to piggy back on something that already happens. A Fourth of July, a back to school, an end of school, something like that or you're going to create your own charitable event. The bottom line is this. We live in a community based, relationship based world. So the more you can be a part of the community, if you're going to do all of this farming and all of this marketing and all of this work and all of this energy and then not be connected, you're making a great mistake. So ask yourself, coming up this spring, this summer, what's something I can do for that community to really engage to give back, to be a part of, allow them to get together and have some fun and you know what's going to happen. They're all going to turn to you and go, "Hey, I saw that last sale you made. Wow. $560,000. What's that make my homes worth." I mean you know it's going to happen so do it.
Of the eight which do you need to add into your marketing plan? Of the eight things I just shared, which do you need to add and then if you want to copy this. This is my partner, Chris Morrison. Extraordinary guy, great real estate practitioner. Morrison Residential, selling hundreds of homes. This is his listing presentation and he said, "Tom, you have the right to share it." So, I'm sharing it with you. It will be in a PDF form right on my YouTube channel, so make sure you check that out and download a copy. Or click here for your copy now!
Remember always, Your Strategy Matters and now more than ever, Your Passion Rules.