Messaging to Millennials: How Home Ownership Solves Their Top Priority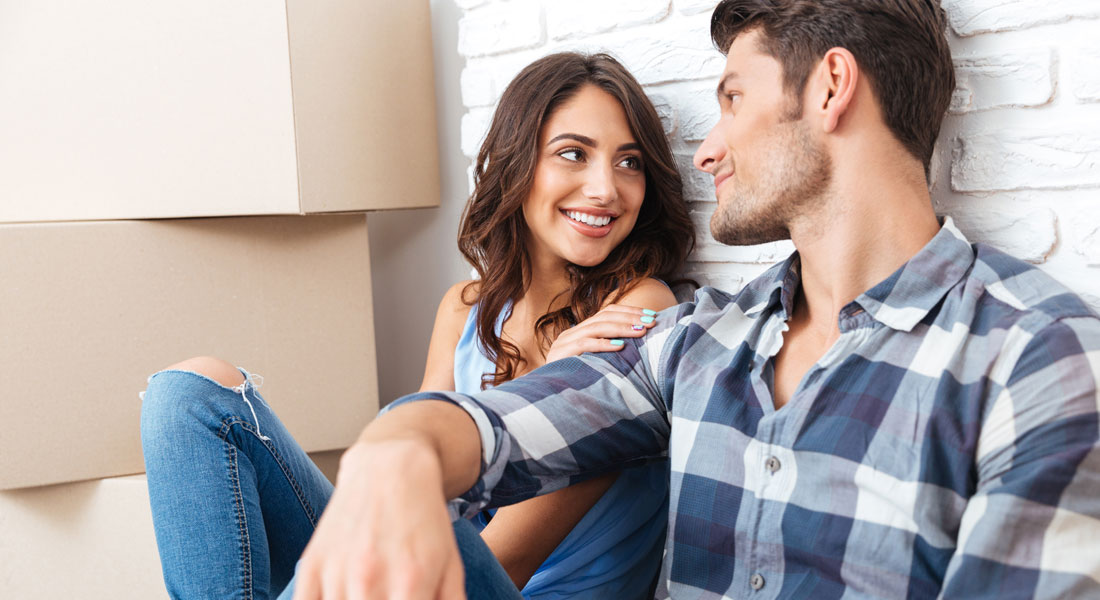 Reading Time: 3 mins, 36 secs
Steve Harney shared some interesting insights about millennials and their priorities during the last #TomFerryShow of 2018. (Make sure to watch his entire market update and projections if you missed the show!)
In this blog, I want to share that information so you can use it as targeted messages to attract more business from millennials.
Millennials' 3 Top Priorities
Steve said millennials have basically reversed the traditional order of life's milestones from previous generations…
Rather than follow the sequence of getting married, buying a home and starting to save money, they've flipped the script.
Millennials' first priority is saving money to live their desired lifestyle – not necessarily to retire.
Millennials' second priority is to buy a home.
Their third priority is getting married.
Let's not worry about that third one for this blog, but focus on the first two instead. (Unless you want to play matchmaker, too.)
"The Escalator to Wealth"
So when you stop and think about those top two priorities, this next thought becomes obvious to you and me, right?
Helping millennials accomplish their second priority (buying a home) will solve their first priority (saving money).
Noted author, former financial advisor and self-made millionaire David Bach has been quoted as saying "Buying a home is the escalator to wealth in America."
The key is to deliver that message in a way that positions you as a partner in their future, not a sales "vulture" (millennials are notoriously averse to "salesy" presentations) trying to convince them to buy a house.
48 Times More Net Worth!
In addition to all the traditional "buying vs. renting" arguments you can make, here's a powerful and extremely relevant piece of information for millennials to know:
By age 65, the disparity in net worth between homeowners and renters is astronomical.
Keeping Current Matters summed it up nicely in an article that shows people 65 and older who own a home have an average net worth of $319,200.
On the other hand, renters over the age of 65 have an average net worth of $6,710.
That's a difference of $312,490! Homeowners' net worth is nearly 48X that of renters!
If millennials are looking long term and saving money is their first priority, buying a home should be right at the top of their "to-do" list!
Delivering Your Message
The real key is getting your message out there.
Here are some ideas on how to achieve that goal:
Share strategies to show millennials how they can pay off their home quicker than the 30-year norm. (10% more per payment toward the principal, payments every two weeks instead of monthly, etc.)
Create an offer to "Gift" them a book that supports home ownership as a wealth-building mechanism.
Put on a "Wealth Building for Millennials" workshop or webinar. (Possibly in partnership with a financial advisor.)
Create a case study of a past client home buyer whose mortgage payment is much lower than continually rising rents.
Organize a meetup to gather video testimonials on how you were able to help millennials understand what's needed to buy a home, and then use those videos to target their friends in the area. Run those videos as ads to friends of those who like your page.
Run ads in a geographic area on Facebook to the target age demographic to subscribe to a webinar or lead capture page.
Headline/Webinar title idea: The Better Alternative to Both Renting AND the Traditional 30-Year-Mortgage Commitment
Headline/Webinar title idea: One Decision That Can Make a $312,490 Difference in Your Net Worth
Headline/Webinar title idea: One Decision That Can Increase Your Future Net Worth 48X!
Headline/Webinar title idea: Why 25-Year-Olds Are Buying Homes While You're Still Renting
All of these can be announced or achieved through email, direct mail, social media, online advertising and more. Make full use of Snapchat "swipe ups" and geo filter campaigns, too. Take advantage of millennial based humor and relevant content in the news/movies/music, etc. and tie people's personal interests into the initial video/swipe strategies.
And to close, keep this in mind: If you treat a millennial right and demonstrate that you're serving in his or her best interests at all times, you're building a relationship that can last for 20, 30, 40 or more years! That can be extremely lucrative in terms of repeat business and referrals.