15 Winning Ways to Bounce Back After a Setback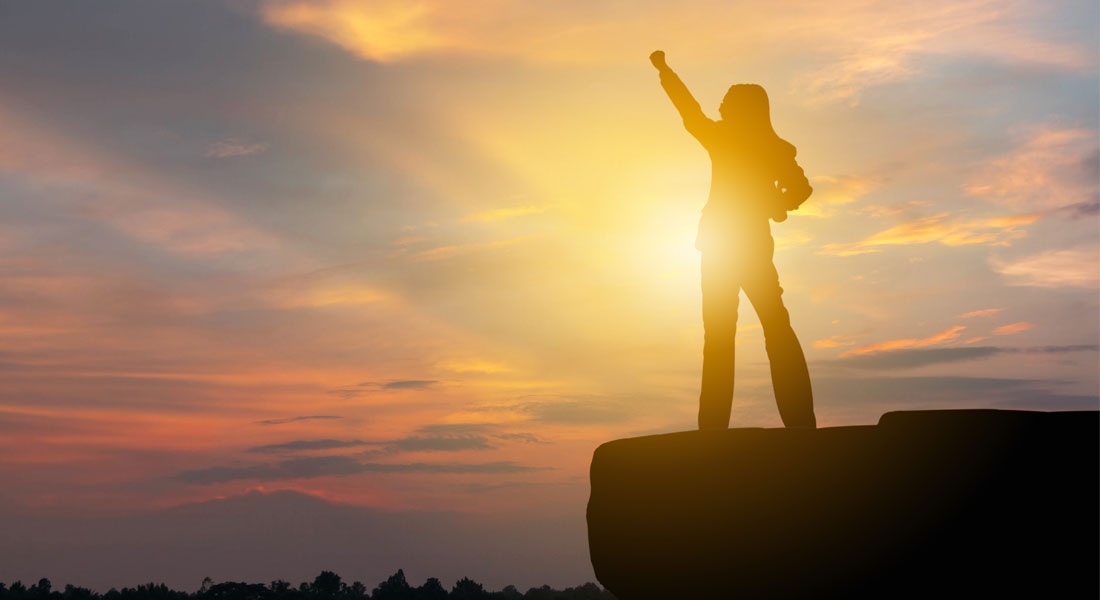 Reading Time: 6 mins, 25 secs
A recent post in our private Facebook Group for coaching members did two things:
Got me thinking about how important it is to move on after a defeat, and…
Made me so proud to read some of the responses our members shared in response.
Here it is, from coaching member Kim Tarbox in Scarborough, Maine:
"Ugh. How do YOU bounce back from losing a listing?"
We've all been there.
In the moment, a setback like this can feel devastating. You've put in all this work and then your opportunity vanishes in the blink of an eye. You're back to square one with nothing to show for your work.
It's understandable to feel a bit down and defeated.
But after that initial feeling, how do you respond?
If you let yourself dwell on it, you're only compounding the problem.
In Kim's Facebook post, lots of people chimed in with great advice (and some hilarious jokes to lift her spirits as well).
Below, I'm sharing some of the best advice Kim received from her fellow coaching members. I'll add my comments and an extra idea or two as well.
Good Advice is Good Advice
Before we get to the advice, a word of warning:
Some of these suggestions might seem obvious. Others are more original.
To me, they're all equally valuable.
Sometimes it's a simple message that resonates and gets you back into action. Other times, it will require getting out of your comfort zone and doing something different than normal.
Let's get started. My comments will be in italics.
"Go get two more. Just happened to me yesterday!"
KC McKeown of Dallas, TX
"It's a numbers game. Just keep grinding. You're not gonna get em all."
Kris Shannon of Gahanna, OH
"Just stay positive and focused! Don't let it steal your joy! It happens to everybody at some point."
Connie Santiago of Spring, TX
"As Tom says… Next! Get back out there."
Beth Tischler of Downers Grove, IL
These all fall into a great, optimistic approach of not letting things get you down and maintaining forward momentum. If you can move past adversity with this type of bulletproof optimism, congratulations and keep up the good work! That's not always easy for everyone, however. Let's take a look at a few more great responses Kim got.
"You get 15 minutes to be bummed, reflect on why and do you need to change anything? The 15-minute rule saved my sanity."
Julie Joyce of Boston, MA
"Fail fast and fail forward. LIFE = Learn, Implement, Fail, Evaluate. LIFE and repeat."
William Huffman of Minneapolis, MN
"Learn the lesson. Grow from the experience."
Chris Remmes of Boston, MA
"5-minute funeral. I think Scott Kompa says 5 seconds, but I go for the full 5 minutes, and then on to the next. My team has the mantra if someone laments or complains about a loss, we just say 'Five minutes.'
Rant, get it out and move on!"
Judy Mitchell of Fairfield, CT
What I like about these suggestions is their introspective nature. They allow time to feel the hurt, process what went wrong, and then wipe the slate clean and move on. Well done! (And yes, you can learn more about Scott Kompa's famous "5-second funeral" here.)
"I heard it said once that it is OK to lose a listing for four reasons:
• To be out serviced
• To be out promised
• To be out commissioned
• To lose because the other agent lied

Just work on you and your presentation and go get another! You are a rock star!"
Jay Marks of Flower Mound, TX
Excellent advice, Jay!
"Physical activity. And doing something that I feel will make me a better listing agent, like revising part of my pitch."
Stephen Meade of Tustin, CA
"Use it as a learning experience. Ask the seller what it is you could have done better and make a note to improve in that particular area(s). After that, flush it down the toilet."
Tim Kazmierski of Allentown, PA
"Figure out why you lost it. Use it as a learning lesson and apply it to the next one. Get on the phone and call FSBOs, Expireds and past clients."
Josh Rubin of New York, NY
Using a setback as a catalyst to working on yourself and a motivator to get back to work is extremely productive. Great job, guys!
"Wish them well and let them know you will be available if the home doesn't sell."
Matt Allen of Alexandria, VA
Love it… taking the high road, Matt! And being of service even in the face of rejection!
"You don't have to tolerate if you generate."
Elizabeth Velasco of Sacramento, CA
Always a great mantra! Love it Elizabeth! 
"Follow up and ask why they chose the other agent. This is my process…

After the listing presentation, t

ake a moment and debrief (write in a journal, text to your coach, call your coach) on:
• What I did well
• What I could have done better
• What I learned
After they've decided:
• Follow up and thank them for the meeting and ask why they decided to go with another agent


This has helped me learn from my experiences and also appreciate what I did to prepare for that meeting so I don't completely beat myself over it. Then move forward and tackle the next one!"

Julie Truong of San Marino, CA

Yes Julie! Love the detail and your willingness to share! The post-appointment debrief is an outstanding way to ensure you're really taking stock of what's working, what's not and how you can improve. Keep up the great work!
"I've been doing this since 1983. Every sh-t real estate day is followed by a real productive one. Don't let it nurture your drunk monkey. You can't be everything to everybody. In the many years of baseball, there's never been anyone who came close to batting a thousand."
Bob Smolko of Williamsburg, VA
Love this optimistic approach, Uncle Bob!
My 2 Cents… Or Two Additional Ideas
All the advice above is really great. I have two additional points to add…
One, never let one setback escalate into a bigger negative narrative.
There are people out there who let one failure convince them "nothing works out for me" and then they spiral further and further away from the mindset necessary to succeed. DON'T do this!
Two, make sure you're operating from a comprehensive plan.
When you have a grand plan for your business, one missed deal will not get you down because you know where you're headed.
But without a plan, it can feel like so much is riding on every deal, that just one setback can completely derail you.
Put your plan in place, follow it confidently, and trust it will lead you to your desired result, even with the occasional speed bump.
So… What About You?
How do you handle setbacks? Do you dwell on the defeat or quickly move on, having learned from the experience?
Also, who's in your support group to help pick you up and answer your questions like the original one Kim shared that sparked this whole conversation? Real estate can be a lonely business. I'd strongly recommend you find a support system you can draw inspiration from, learn ideas from and generally "have your back" when the going gets tough.
Let me know your feedback in the comments below!