Don't Miss Edge - San Diego w Special Guest: Tom Ferry! Dec 5th - 7th
Skip to content
A GROUNDBREAKING AI POWERED SALES CONVERSION TOOL Tom Ferry's WhatToSay.ai We are currently not accepting new sign-ups for WhatToSay!
Thank you for your interest in WhatToSay. We are currently not accepting new sign-ups for WhatToSay!
Current subscribers will continue to have access, please use the sign in button
Please contact us at case@tomferry.com if you have any questions.
Never Go in Cold Again
---
Every person you interact with has a unique communication style: a set of deeply ingrained values, priorities, and preferences that leave a kind of thumbprint in the way they speak and the words they choose.
WhatToSay.ai is an AI-driven sales conversion tool that helps you identify these styles and develop personalized communication strategies for each individual, so you can communicate with increased confidence and reach your desired result more efficiently.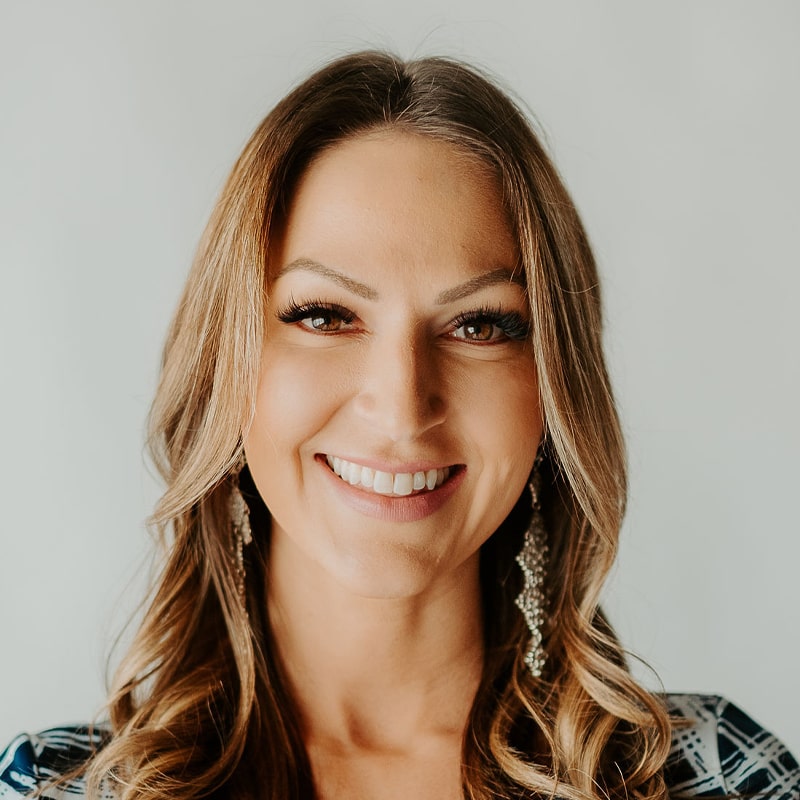 "I kept missing the mark with one particular client, but upon reading the What to Say suggestions, I was able to reorder my actions and save her from leaving."
---
Victoria Eberhart, Knoxville, TN
Coldwell Banker Wallace
Save Time: Get to "Yes" Faster!
WhatToSay.ai allows you to accelerate the relationship-building process so you can get to the desired result faster. Why go the old route when a shortcut is available?
Increase Sales: Eliminate the Friction
People like to work with people like them. So when you use WhatToSay.ai to communicate in the preferred style of your prospect, you'll get more done and close deals with less friction.
Improved Negotiations: No More Guesswork
WhatToSay.ai helps you truly understand how someone thinks and operates, increasing your ability to influence their decision-making process. Stop guessing and start knowing!
WhatToSay.ai creates a profile that shows your "communication alignment" with an individual and tips on how to most effectively communicate with them. It works seamlessly in the background by analyzing any text-based inputs you connect to it. So it's always ready to use and constantly providing better insights.
More "Human" Connections… Facilitated by AI
It might seem strange to use artificial intelligence to help create more "human" connections with your prospects. But that's what AI is best at – shortening the learning curve to reach the desired result faster. Sign up today to start building rapport faster.
Without certainty about a person's style, you naturally "second guess" yourself with tiny naysayers in your brain saying things like, "Why'd you say that?" and "You sound dumb." WhatToSay.ai gives you the certainty and confidence needed to eliminate those nagging thoughts and commit yourself 100% to the most effective communication style.
Even if you've never met someone, WhatToSay.ai will provide an initial analysis based on just 100 words that you can copy and paste into "First Impressions." Anything they've shared with the public – social media posts or if they've sent you an email – can help guide your response.
The "Game Plans" feature within WhatToSay.ai creates a list of easy-to-digest communication tips specifically for each person, including specific use cases such as collaboration, negotiation, conflict resolution, and more. All of which means no more guessing!
WhatToSay.ai creates a customized "Alignment" chart for every user, showing your ability to adapt your communication style to better match others. The greater alignment you achieve, the greater your ability to influence desired outcomes!
FAQs
WhatToSay.ai
No. The WhatToSay AI analyzes conversations and provides information and advice to users about the people they're in communication with. Our analysis uses patented neurolinguistic technology that looks at words people use in conversation.
Our data privacy and security practices have been independently reviewed and tested by Nylas (SOC2, GDPR, CCPA, HIPAA, FINRA authorized) and Leviathan Security (threat testing, penetration testing, security audit, code review) to make sure that your data is always private and protected.
People are complex. People in relationships will increase that complexity. That is why you are using WhatToSay.ai. Our actionable advice is offered in such a way that it will deeply impact the person who is being analyzed and at the same time will not negatively impact other people involved. So, you can feel comfortable offering advice to people of different preferences and priorities. A good rule to follow is to be observant of who is taking the lead in making decisions and offer advice that helps them make progress.
The initial sync of your email will retrieve data as far back as 365 days.
WhatToSay.ai is built on 39 ranked dimensions of language which accurately predicts behavior, preferences, and priorities. We offer specific actionable advice that causes people to take action and make progress towards their goals.  Myers-Briggs (and similar personality tests) are a great starting point, but they don't turn it into actionable, scenario-specific advice.  Knowing a person is an ENTJ, or an ISTP is only as useful as you make it.  WhatToSay.ai answers the "so what?" for you by telling you how to handle a listing presentation, an open house, etc.
Horoscopes, on the other hand, are cold reading generalizations that aren't designed to be actionable or accurate enough to build a business around them.  Our technology has proven accuracy in both subjective feedback and objective regression analysis.
Seek out any written or transcribed communication they have made public on social media or websites. Twitter is a good source to find a person's thoughts and opinions which are written in a conversational tone. Be careful of getting data from LinkedIn profiles which are often written by third parties and not in the speaker's own natural language. Video blogs and YouTube videos are often transcribed and offer large samples which are unrehearsed or unscripted. Running these samples through the First Impressions tool will yield highly accurate insights.
WhatToSay.ai checks for new emails every time you refresh the page.
We currently only support English. But we are evaluating options for translation. We'd love to hear your feedback and find out what languages you want support for. email us productsupport@tomferry.com
At the moment, WhatToSay.ai is designed to work using a single email address. If you have an important communication you want to analyze from another email address, run it through your First Impressions tool and save it to your contacts in your active account.
Our teams have found it highly effective to have strategy meetings before important milestones in the transaction occur. Compare notes to get on the same page and share experiences that are working. There is nothing more powerful than a well-organized group of people working in the same direction.
We've analyzed over 50 Million minutes of Zoom calls from over 30,000 users.  A statistically significant percentage of those users gave us feedback saying that 86% of the insights provided in WhatToSay.ai was called "highly useful and highly accurate" whereas only 4% of users said it was not accurate. We've also proven the advice to be useful in a split test, where salespeople using the technology increased sales conversions by 26% and reduced time to sale by an average of 44% of the time.
All people have the capacity to change. It is common for a person to try different strategies at different times and under different circumstances. People under stress will typically adopt new behaviors to change the course of their circumstances. They often return quickly to a series of established patterns that feels comfortable. Recognizing how your communication style interacts with another person's allows you to get your point across more effectively and appreciate the motivations behind some of their unconscious behaviors.
This chart doesn't measure friendship, usefulness, or anything like that. It's showing your flexibility as a communicator. 
The chart represents your communication with each individual you've recently spoken to (via email or Zoom).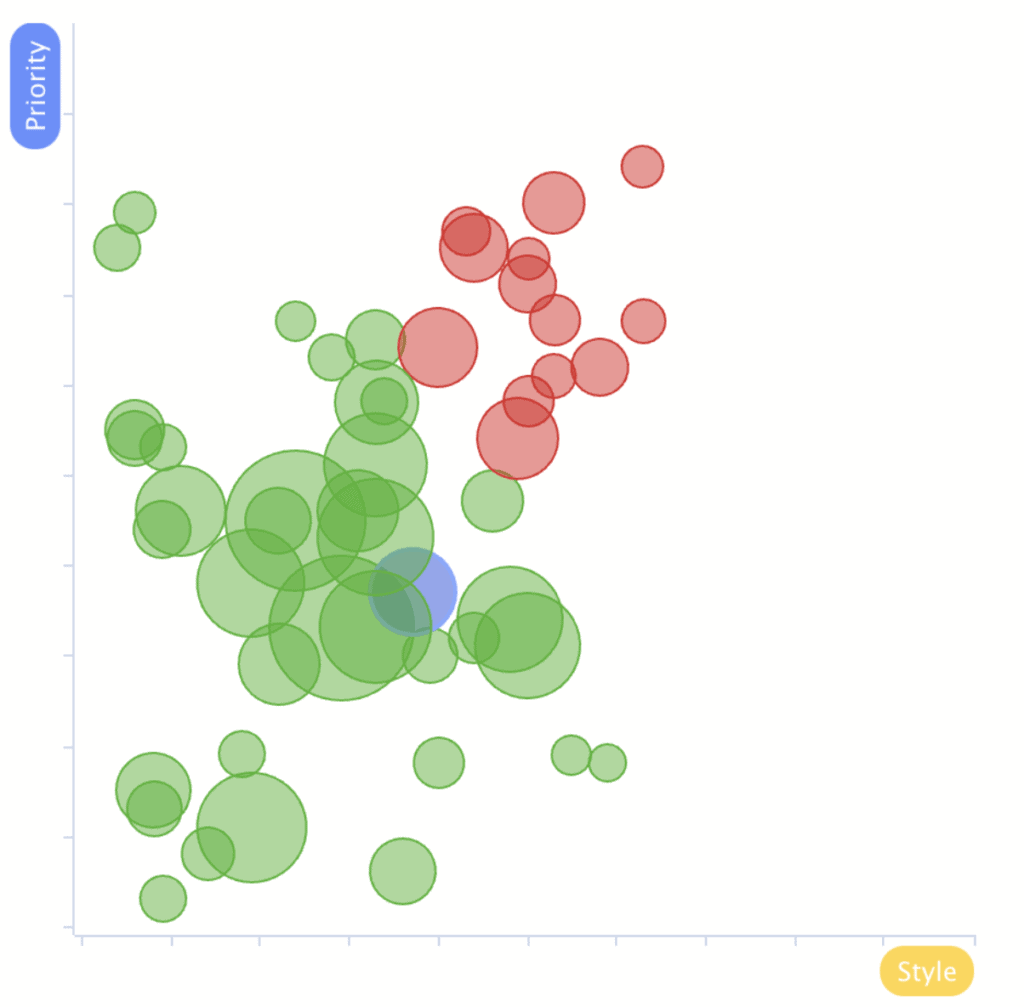 So what does alignment mean?
This chart shows how well you can modify your speaking style to match the person you are talking with.
Simply put: The more your Priorities and Style match your audience, the easier it is for them to relate to what you are saying — making you more influential with those people.
Skip to content