SHOW NOTES
I know that creating a defining breakthrough moment for your business is easier said than done.
It can get easier and become a reality by knowing the vital elements required to take your company to the next level.
On today's Tom Ferry Podcast Experience, I invited Gino Blefari, former agent, former manager and current CEO of HomeServices of America.
There is no doubt that Gino is one of the most influential people in the real estate sector. He shares the wisdom, management philosophy and framework on how an entrepreneur, real estate manager, team leader, and CEO of any business can take their company to the top!
In his own words, "A leader must always be the most disciplined, most consistent, most persistent, most authentic, most service-oriented and most personally developed member of the team."
He also talks about his famous "West Coast Offense" strategy and how it helped him make his own breakthrough in the market.
Take your time to listen to this helpful episode and start using Gino's helpful West Coast Offense check list to become a leader and achieve the success you desire!
Remember to download your West Coast Offense check list below: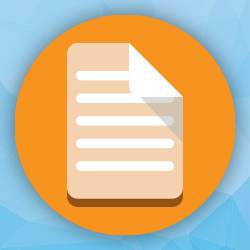 In this episode we talk about…
2:55 – Gino Blefari talks about being THE MAN to ONE OF THE MANY MEN
5:35 – Gino talks about his defining moment in real estate
7:11 – Gino's entrepreneurial juices create a breakthrough
9:30 – How Gino overcame the little real estate hiccup of 2007
11:40 – The origin of Gino's West Coast Offense and rise to CEO of HomeServices of America
18:08 – The framework of the "West Coast Offense"
20:07 – It all starts with having the leadership philosophy
22:21 – Gino's helpful routines create the man – and the CEO – that he is
25:29 – Keystone Habits that create small wins
32:44 – Implementing the Four Disciplines of Execution in real estate
33:34 – How to create and focus on a wildly important goal
35:55 – Act on your lead measures
36:55 – The importance of tracking with a compelling scoreboard
39:14 – Create a cadence of accountability with weekly mastermind calls
41:03 – Start the weekend with a Friday Wrap Up Call
43:33 – ALWAYS do a contest for your company!
47:09 – Accountability partners who always play together will perform better
49:21 – Schedule a recruiting & retention monthly call
52:07 – Complete the Top 7 on your list with a clear timeframe
55:18 – Monthly commitments will help you move closer to your goal
58:35 – The importance of having a Daily Tracking Sheet
58:44 – Open Houses Visits also happen on the weekend
1:03:23 –  "Do a little bit of it and prioritize what you like to do"
1:04:50 – Start a book club with your team!
1:07:21 – Handwritten notes resonate and how to go the extra mile with social media
1:08:15 – Why managers should be roleplaying
1:10:50 – Gino's words of wisdom to you
RELEVANT LINKS
NRT
Ron Peltier
Outliers: The Story of Success 
The 4 Disciplines of Execution: Achieving Your Wildly Important Goals