SHOW NOTES
How are you helping your clients make good decisions during COVID-19?
For April 17's "This Week in Housing" I was joined by the team of Keeping Current Matters, the CEO and Chief Content Creator, Steve Harney and David Childers, Vice President of Content and Marketing. 
In today's webinar, we went more in-depth on unemployment data in the U.S. and comparing numbers to 2008's recession. 
Steve and David also shared what Goldman Sachs, JP Morgan, Morgan Stanley and Wells Fargo are all saying about Q2.
All of this information that we cover during the webinar is for you to take and help your clients make the best decisions. We're not living in a housing crisis, we're living in a health crisis that turned into an economic crisis. So, you have to be well informed of the constant changes that are happening.
I also stress the importance of being well informed so you can take off AC (after COVID-19) and answer a couple of your urgent questions! 
Help your clients by educating them with data. I hope this webinar will also help you have clarity during COVID-19 and help boost you AC!
Remember to download your "This Week in Housing" slides below: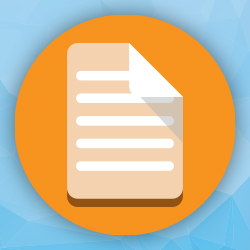 In this episode we talk about…
1:08 – You have to be the trusted agent by sharing informative data to help make good decisions
8:22 – David Childers talks about the 5 data points that compares today's market with 2008's recession 
20:14 – Listen to a more in-depth unemployment data report in the U.S
32:19 – What Goldman Sachs, JP Morgan, Morgan Stanley and Wells Fargo are all saying about Q2
33:25 – "They can't even agree among themselves"
34:00 – What kind of tennis ball will the recovery "bounce" follow? (Good news: Not the 2008 kind.)
35:30 – GDP growth depends on policymakers being able to do THIS
38:12 – "There's no magic pill here… All I know is we're moving forward pretty rapidly."
38:52 – Both the national and local data are important right now
39:40 – There are still people in need who need us to help them move
40:33 – I don't care what the numbers are, what you have to do is be the knowledge broker.
41:10 – Tom cautions you about how some will lose their voice in this market, while others will build trust
41:53 – The importance of storytelling now
43:12 – How today's tech differs from 2008… and why that makes a huge difference
44:40 – We've taken the panic out of the market and we're moving forward
49:30 – Q&A: Steve's answer to "Is this the start of de-urbanization?"
51:33 – Q&A: What's happening with appraisals now?
54:11 – Q&A: How to complete a transaction when your city is on "lockdown"
55:33 – What you need to be doing now to prepare for AC (After COVID)
59:19 – Calm down, sit down, think, plan, act