SHOW NOTES
How are you stepping up during this tumultuous time? 
From the beginning of this Coronavirus pandemic, I began sharing valuable information and different ways to help you be the leader that your clients, family, friends and community need right now.
One way to provide you valuable, up-to-date information is with our current weekly webinars, "This Week in Housing." To take it a step further, I also decided to share this on the podcast as bonus episodes, so you can write down any notes and prepare yourself!
For April 10th's "This Week in Housing" I was joined by the team of Keeping Current Matters, the CEO and Chief Content Creator, Steve Harney and David Childers, Vice President of Content and Marketing. 
For this specific webinar, we talked about the importance of being a leader and the 3 rules every leader does to achieve greatness in times of crisis. 
Steve and David also shared important data on projections of a "V"-shaped recovery, unemployment in the country and what agents need to do with this information to continue on. 
This isn't the time to dig a hole and hide! It's time to step forward and lead with factual and reliable information to push aside fear and despair. 
I hope you find helpful data that can help you move the needle during this time!
Remember to download your "This Week in Housing" slides below: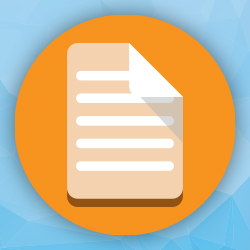 In this episode we talk about…
2:02 – Tom talks about the importance of leadership 
5:21 – These are the 3 rules that every leader does when stepping up in a crisis 
11:00 – Steve Harney shares the latest data projecting a "V" type recovery 
22:37 – David Childers walks us through on the latest numbers of unemployment in the US
47:13 – What do we know right now? 
54:36 – Steve shares the data of home pricing during this time
RELEVANT LINKS