The REAL Takeaway from the News of Zillow Buying ShowingTime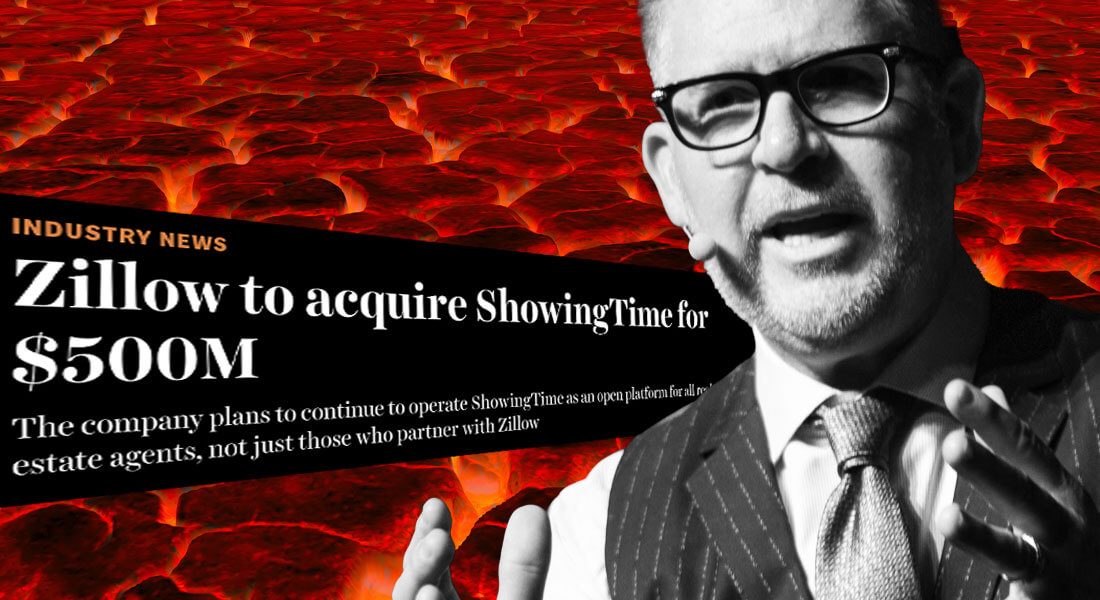 Reading Time: 2 mins, 57 secs
Peter Drucker told us many years ago: All business is innovation and marketing.
We should know this. We should collectively strive for this.
Yet what do we see when someone innovates to provide a better customer experience in real estate?
Outrage. Fear. Consternation. Condemnation.
If you felt any of those emotions when you heard the news that Zillow purchased ShowingTime, it may be time for a long, hard look at yourself.
It's time to use this news as a wake-up call and channel your misplaced energy into action.
Disruption is a Part of Life… Or Certainly Business
Disruptors have always existed. And as long as people continue seeking better ways of doing business, they will always exist.
Zillow is just being Zillow. They're innovating. They're marketing. They're creating a consumer-friendly alternative to an industry that sometimes feels stuck in the dark ages.
Taking those two things into account – disruptors will always exist and Zillow is just doing their thing…
The question is not "What can be done to stop them?"
The question is this: What are YOU doing to compete?
It's Time to Look Within
If this announcement struck fear in you, my hope for you is to use this "scare" to do more of what you know you should be doing. The question to ask yourself now is "How can this get me to innovate and actually do better?"
Here are five questions to ask yourself to break it down to the nitty gritty:
Who is my customer?
What are their problems?
How am I going to solve them in a unique way?
How am I going to do it at scale?
How am I going to build my team so I can bring consistent value to my customers and attract more of them?
Now is the time to put yourself in a "wartime general" mindset.
It's not about running around with your hair on fire…
It's about remaining calm in the face of adversity and challenges.
It's about taking a step back, assessing the situation, and asking yourself the right questions to get into massive action.
This Won't Be the Last Big Zillow Announcement
Whether you want to accept it or not, this won't be Zillow's last big announcement.
They're a brokerage now. They're one of your competitors. They're going to keep doing their thing.
And more disruptors will be seeking ways to infiltrate our industry every day.
So you have two options: Keep complaining about their every move and eventually get squeezed out entirely, or get your butt in gear to compete by:
Building a more trusted brand. Your brand has to be everywhere in your localized market
Bringing the most value and being of service to your past clients and sphere to stay top of mind
Maybe expanding your geo farm
It might be time to upgrade your website
Or to start thinking more strategically about your video content and how to drive traffic back to your website
To counter their moves with the addition of localized Google ads
The point is… there's plenty of work to be done, so why waste your energy worrying about what some industry behemoth is doing when instead you can channel it into your own improvement?
Go execute… because that's the ultimate way to create the degree of separation.
And if you need help, we're always here to guide your journey, help you make the right decisions, and keep you focused and in action.