How To Find The Needle In The Haystack – #TomFerryShow
Reading Time: 2 mins, 37 secs
What if I told you that I finally found the needle in the haystack?
I want to show you how to find those needles that are in the haystack of your marketplace.
It is actually a really important topic, and one that some agents are scared of…

EXPIREDS.
Some of you are already thinking about stopping the video, but I don't want you to miss out on lead source that many agents are simply too afraid to use because they don't know how!
Why Agents Don't…
1. Their fixed/ego mindset tells a story about expireds!
Some agents even get mad and blame those agents who work expireds!
2. Their fixed mindset stops them … Fear!
Because they don't know what to say, and the agent takes the rejection personally.
Don't take that transference of emotion.
Connecting With Expireds
Remember these are clients who need to be served!
When you call expireds you are calling someone who has an unmet expectation and who now has a rise in an emotion because of the whole scenario.
You need to understand that when you work with expireds and they are upset, it isn't about you!
Put yourself in their shoes, and use some of these tips…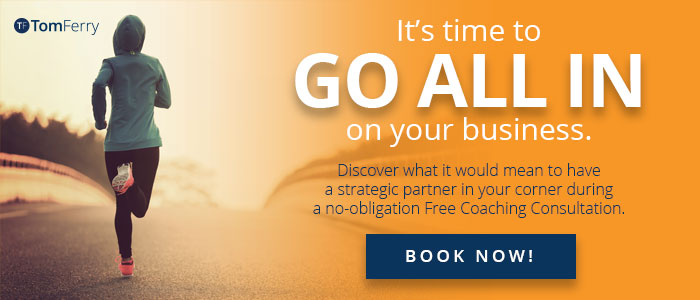 How Do You Win?
Make a choice: You can work all of them or you can cherry pick the ones you want.
This means you see the needle in the haystack.
You work with the expireds in the areas you know and can bring value to.
CLICK HERE to download Tim Toole's Case Study all about Expireds!
2 Secrets to Win
1. Use the Right Elicitation Questions
Follow a script a script similar to these examples….
"If I brought you an offer yesterday to sell your home with terms that are desirable, where are you moving to?"
"If I sold your home in the next 30 days would you still like to move?"
"So, if I could, would you be willing to meet with me for 20 minutes to show you how we sold 31 homes? 10 that were previously listed with other agents like you and sold for 99% of list price in an average of 23 days, and every one of them gave me a five-star review. Would it be worth 15 minutes of your time?"
"What's important to you in the next agent you choose?"
2. Create a Case Study Marketing Piece
Create a marketing piece that is similar to this:
Picture of the house with all the details (address, previous number of listing agents, days on market, etc.)
Listed by your team (after expiring)
Executed our marketing plan
13,000 online views
92 agents at preview
173 buyers at open house
3 offers
99% of list price
Sold in 21 days
5 Star review
The Needle…
That needle in the haystack you've been looking for is right in front of you in the MLS!
Take the time and look back at the expired listings…
Remember that you don't have to work with all of them, cherry pick the ones you want!
Do you have it your head and do you have it your heart to serve those clients?
Don't forget to download this amazing case study on expireds.