3 Top Agents Reveal How to Win Every Listing! – #TomFerryShow
Reading Time: 4 mins, 10 secs
One of my goals for every Summit is to provide informative hacks in order to help agents like you stand out and have success in the market.
Which is why every Summit, I invite rockstar agents that are making it BIG in their areas and have them share their expertise and routines for you to R&D (rip off & duplicate)!
Winning listings is a crucial element that every agent needs to do in order to make a breakthrough in their business.
That's why on today's #TomFerryShow, I'm sharing with you part of a breakout session from last year's Summit on Winning Every Listing. (We're doing breakouts again this year… have you seen the topics?)
I invited three rockstar agents who are crushing it with their listings: Jacquie Othen, Alan Shafran and Gary Gold.
They all work in different markets, have distinct styles and opposite personalities.
Their differences provide different perspectives on how to work with clients and deliver the best service and experience.
If you want to know the secret to how they win every listing that comes their way, then get ready for these dynamite tips!
Pre-Listing Packets: To Send or Not to Send? That is the Question!
I started this breakout session with a strategic marketing question :
Do you send a pre-listing package to your clients? Why or why not?
Now I want you take some time to think about your answer.
Got your response?
Now I also want to say that there's no right or wrong answer. Jacquie, Alan and Gary all gave different responses and I think you'll learn a thing or two from them… My advice is to do whatever makes you feel best – whatever gives you more swagger.
Toronto agent Jacquie Othen starts every listing process by giving the homeowners a pre-listing package. Except in rare occasions, Alan and Gary do not.
In her packet, Jacquie provides a high-level overview of the services she offers such as personalized websites, photographer, videographer and stager – just a little taste of what they can expect once they decide to work with her.
She delivers it with a handwritten card stating she's looking forward to working with them.
With this simple yet important detail, Jacquie makes a great first impression and sets herself up for success on the actual listing presentation.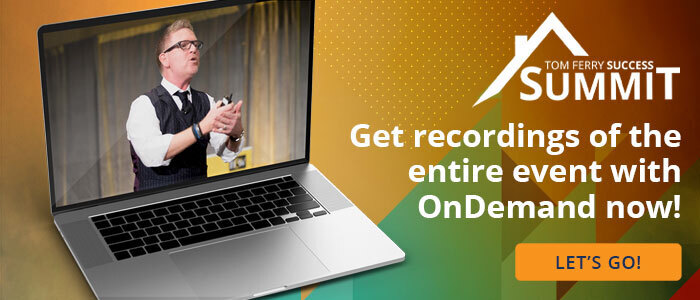 Winning Tips While On the Appointment
Once she's on the appointment, Jacquie feels one of the most important elements is to always, ALWAYS build rapport! In order to build rapport, she converses with them to learn her client's needs.
Alan agrees, saying his objective is to understand his clients. To do that, he asks them questions and always makes the conversation about them.
That way he knows exactly what information to provide them and avoid making them feel overwhelmed.
Alan uses his iPad during his presentation so homeowners can see the slides that confirm his stats and his team's accomplishments in the market. But if he senses they're tuning out, he can shift gears and bring it back to building that personal connection.
This approach makes people feel at ease and reassures them they're making the right decision when choosing Alan as their agent!
Gary's Genius "Reverse" Listing Presentation
Do you know the agent who sold the Playboy Mansion?
You guessed it… Gary Gold struck that jackpot, and his listings range anywhere from $3 million to $300 million.
In order to secure listings of that magnitude with high-powered sellers, he needs to stand out from the competition.
He's developed a genius way to do that with his "reverse" listing presentation.
While most agents meet with the homeowner and walk them through every step of the process that will happen chronologically, Gary flips the whole thing upside down.
He'll use a recent sale and trace everything that led to it… the bidding war of multiple offers, the marketing, the staging, the renovations… all the way back to the decision people made to work with him in a listing presentation just like the one he's on.
By starting at the end of the process, he not only demonstrates his own stellar track record, but he stands out from every other listing presentation those homeowners will conduct.
Let's Recap: Three Takeaways to Win Every Listing
When it comes to a pre-listing packet, there's definitely no wrong or right answer. It all depends on YOU.
When you meet with people, ask questions about them to put them at ease and build rapport. Never just jump into "sales presentation mode."
Use Gary's "reverse" listing presentation when applicable to prove your track record and stand out from the competition.
For more effective hacks on you can be the dominant agent of your area, be sure to join us at this year's Success Summit!
Are you the agent that always sends a pre-listing package or does it depend on the client? Share your best listing tips in the comments below!