Hopefully you've seen the advice I've been sharing in my Instagram Stories lately.
I've received a ton of questions, so if I haven't answered yours yet, keep submitting and I'll get to it eventually.
If you're not following me, start now >> https://www.instagram.com/tomferry/
I thought it'd be fun to dig into nine of those questions a little deeper on today's #TomFerryShow.
For this blog, I'm going to highlight three of the most interesting questions I asked and answered on this episode…
Question: I want to triple my business this year (150K to 450K). What are the top 3 things I must do?
You asked for three; I'm giving you four. Here goes:
Focus on the number of appointments you can book daily and weekly. Bringing a greater emphasis to appointment setting will change everything for your business.
Lead generation-wise, go deeper on what's working and add at least one new "no brainer" source to grow your business. If you need help selecting that additional lead source, watch this show/read this blog.
Track and measure your results AND find a way to increase accountability to make sure you stay on track for the number of appointments and clients you need to reach your goal. Create a scoreboard, create a competition with another agent, hire a coach… do whatever you need to do to keep you on pace.
If you don't have an assistant, hire one now! If you do have one and they're not doing enough, get them professional training.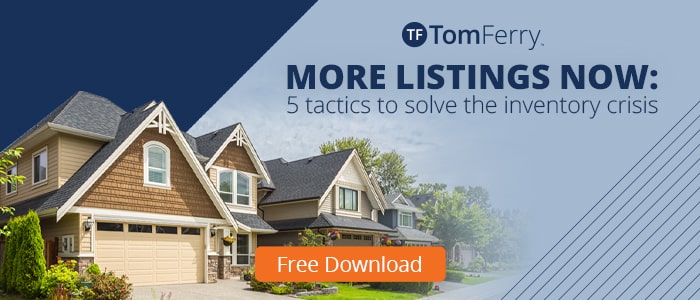 Question: New agent here, about to close my first deal. How can I leverage this first deal?
Congrats and great thinking. Here are 3 quick tips:
Send a direct mail piece to 500 homes surrounding the property. This can be a "Just Sold" postcard or a case study about the entire process including any favorable statistics (multiple offers, sold over asking price, sold quickly, etc.).
Knock on the doors of neighbors to let them know how you helped the seller and be sure to ask key questions: Have you had any thoughts of selling? If you were going to move, where would you go? Who do you know in the area who is thinking of selling?
Do a Facebook Live standing in front of the home to let the world know everything you did to get the property sold AND what you learned in the process. Show how you overcame any challenges that arose and how you solved those problems. Also, if you have more buyers who want to buy in the neighborhood, be sure to mention that! Then boost that video to the zip code where the property is located.