10 Tips For Booking More Real Estate Appointments – #TomFerryShow
Reading Time: 1 min, 57 secs
There is no room for excuses in this market…only opportunity. So why aren't you an unstoppable prospector? In this episode of the #TomFerryShow, I give you a step-by-step strategy to dominating phone calls. Make sure to pay attention to these key points:
Go to (1:11) to hear why agents fails at prospecting
Go to (2:25) to conquer your prospecting fears with prep work
Go to (6:28) to learn how to create an Unstoppable mindset
I started my professional career for 240 days out of the year, 3 years straight making 90,000 outbound phone calls. There were some days that I didn't feel like doing it, just like there's probably days where you don't feel like picking up the phone, calling that prospect, returning that phone call, calling that person you haven't talked to in a while.
How often do you find yourself saying that you can make those phone calls later? Or worse, how often are you complaining that there's no inventory? If there's no inventory it's because you're not doing anything about it! I want you to become an unstoppable prospector so you can book more appointments and create your own inventory. There are two key components to pull this off. The first is to have killer preparation before making your calls. The second is to have an unstoppable mental mindset.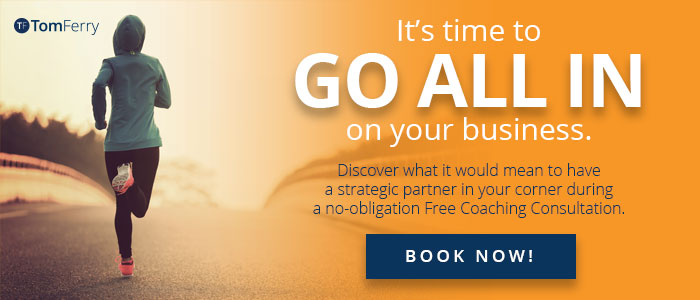 #Unstoppable Prep Work
Create an appointment setting shrine
Get a hands free headset
Have a long list of people to call
Know which appointment times you need to call
Have all scripts laid out in front of you
#Unstoppable Mindset
Name it something powerful! (Not just appointment setting time.)
Body in motion and the mind will follow
Have a positive mantra
Play music, get the energy just right
Play the perfect game vs. drama
I firmly believe in prospecting and making calls is a super-fast, effective way to reach a lot of people. There's no room for excuses in this market. There is way too much opportunity, and there's way too many people that are waiting for you to reach out, be effective and help them make their next real estate decision.
P.S. Don't miss out on your chance to attend my upcoming Success Summit in August! You'll learn numerous ways to be an #unstoppable agent and how to take your business to the next level! Get your ticket here.