Success Secrets from 3 of the Most Successful Women in Real Estate – #TomFerryShow
Reading Time: 3 mins, 22 secs
When three dynamic team leaders responsible for more than 900 annual transactions get together to share their secrets, it's a good idea to listen to what they have to say.
I recently had the good fortune to convince Treasure Davis of Colorado Springs, Mary Maloney of San Diego and Jill Biggs of Hoboken, NJ to join me to discuss their businesses, share their thoughts for the future and more!
Watch the full episode above while here in the blog I'm going to break down their various answers to my three primary questions.
What's one thing your team does that allows you to do so much business?
Treasure Davis role plays scripts together with her team every day and then they all make their prospecting calls together. If they don't book an appointment, they add another hour. That daily discipline ensures their success!
Mary Maloney attributes her success to an increased focus on "getting belly to belly with the community" whether that means doorknocking, more open houses, networking or some other method. She says consumers want to have those "How's the market?" conversations.
Jill Biggs' market has lots of vertical living, which makes it possible to conduct 30-40 open houses every weekend! That means every weekend they walk away with a "massive list of leads" that is way cheaper than internet leads… "and they convert," Jill says!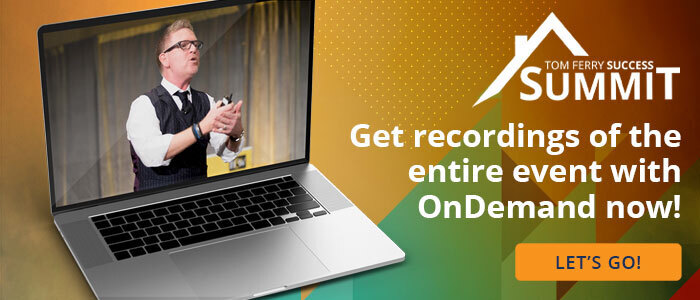 What are one or two things you're thinking about when planning 2019?
Jill has noticed a change in the market and is preparing to go after more Expireds. She and her team are already role playing their Expired scripts!
Treasure has done her homework and identified the exact average value of her clients, and it's lower than the average cost of a new lead. So her focus heading into 2019 is on doing everything possible to retain and maximize her current clients and to create more raving fans. She plans to double down her efforts to extract more referrals from her existing clientele.
Treasure also is planning quarterly client parties with segmented audiences based on demographics – with kids, without kids, military, etc., to ensure she can create an experience that's right for everyone.
Mary's emphasis in the new year will be looking for opportunities in a changing marketplace. She wants to target more Expireds, specifically from those listed with a discount brokerage. She also wants to tap into underserved markets, which she considers anywhere that doesn't have one dominant "local expert" agent.
What hacks do you use to juggle work/kids/family/relationships/etc.?
Treasure says she hired her first assistant before she thought she could afford to do so, and quickly learned that having a good assistant can double your business. She also makes sure everything is in her calendar… even a lunch with her daughter is an appointment on her calendar. Finally, she includes her family in her "why" so they understand the reason she works as hard as she does is to provide the quality of life she and her family desire.
Mary says one of her biggest revelations was letting go of this concept known as work-life balance. "There is no such thing as balance," she says. Work time, family time, play time… It's all just life. Like Treasure, she also involves her family in her goals so they understand the sacrifices necessary to achieve those goals.
Jill says she, too, lives by her schedule and her team members are all very good at covering for each other to ensure they get quality time with their families. However, she also says she works all the time and when she gets burned out, she goes away for five days and has her phone calls transferred to a member of her team. These getaways are all the rejuvenation she needs to get back and in the swing of things!
What did you learn from these three amazing women? What ideas will you implement in your business in 2019? Let me know in the comments below.