How To Use Live Stream Video To Market Your Real Estate Listings – #TomFerryShow
Reading Time: 2 mins, 49 secs
A few weeks ago I was in Ojai, California, with our Team+ coaching program members talking about why some people fail at real estate. Why do some people never achieve the level of success that they really desire? And the reason stems from many factors.
Here's my highlight points from the video:
Go to (0:50) to learn about the babushka doll metaphor and how it relates to your business
Go to (2:50) to hear why the app Periscope is going to change the future of real estate
Go to (4:48) for tips to set and achieve your 5 year goals
Go to (7:19) on how you can win a ticket, hotel accommodations, and airfare to my 2015 Success Summit!
What is the Babushka Doll Metaphor?
Most people when they hire someone, they look for someone to be the smaller babushka doll to their bigger one to make them feel important. It's a need for ego vs. desire. And this trend continues when they add more people to their team. However, they should be doing the opposite because if you hang out with big people who do big things, you do big things. So, the real key to leadership is to be that little babushka doll and find the big one and the next big one to grow your business.
Periscope as a Killer Marketing Channel 
I really like the idea of going through a house that your previewing for a client and doing a Periscope video of it. That way not only can your client see it, but everyone that's following you on Twitter, Facebook and wherever else you decide to post it. Think about it, so much interaction today is completely faceless. With all the texting, emailing, messaging, letters, etc. it is easy for us to just delete everything and never respond. It's very easy to just sort of swipe that away and never look at it. But when you incorporate the power of video or you get your face on there, what happens is you become human and are able to help people connect your face to your brand.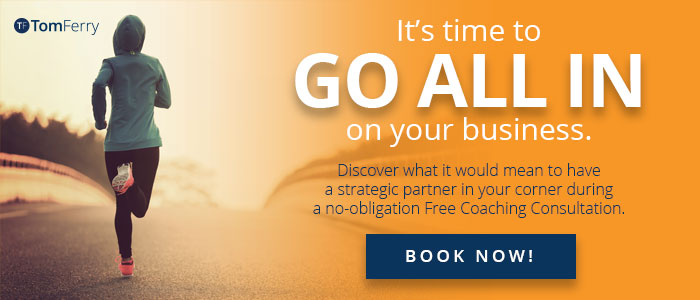 What's Your 2020 Vision?
Start to imagine the kind of life you want. Start to imagine the people you want to impact, the people you want to touch and the things you want to do. I just started writing down health and vitality, financial, spiritual, relationships, social, all the different areas of my life that I want to have an impact and I just started writing down one or two-word phrases and then a series of goals behind it. I want to challenge you to answer what's your 2020 visions and start writing it down and telling it to the people who are important in your life. We all have a visions of what our lives will be in the next 5 years, but without stating it, it's easy to forget and fall off track.
Zillow's All-Expenses Paid Summit Trip
Zillow knows the importance of training and education in the real estate space, so they are doing a sweepstakes and giving one lucky winner paid airfare, hotel accommodations, meals, transportation and entry to our 2015 Success Summit (a grand prize of $2,500)! Contest starts on Wednesday, May 13, 2015 so make sure to go to zillowpremieragent.com/tomferry to enter into this awesome sweepstakes!
Strategy Matters. Passion Rules! Find me on Facebook Coach Tom Ferry, Twitter @TomFerry, LinkedIn Tom Ferry and Instagram @CoachTomFerry.