4 No-Brainer Hacks to Generate Listings Now! – #TomFerryShow
Reading Time: 4 mins, 15 secs
Not everyone who has considered selling their home has a FOR SALE sign in their front yard, right?
So the question then becomes…
How do you get those people who have been contemplating a sale to take that next step and open the door to a conversation with you?
Marketing and prospecting are geared toward nurturing a homeowner and being top of mind when they finally make that decision to list their house.
But that's not what this episode of the #TomFerryShow is about.
This one is for those times you don't have the luxury of nurturing.
It's about being proactive to generate listings immediately!
I reached out to some of the brightest minds I know, and together we put together 4 No-Brainer Hacks to Generate Listings Now!
Let's go!
Listing Hack No. 1: Leverage Your Buyer
If you've got a buyer who has lost out on several homes but is pre-qualified and motivated, capitalize on that asset!
First off, identify the specific neighborhood where they want to buy. The more specific you can be, the better.
Next, write a letter to all the homeowners in that neighborhood.
Here's what it should say:
Hello Neighbor,
I'm representing a client interested in buying your home. (Be as specific as possible about the desired property type, number of bedrooms, location, etc.)
They are approved by [Bank] and they recently lost out on a home they really wanted to buy.
They desperately want to live in your neighborhood.
We've identified your property as the ideal home for them.
Would you consider a one-day listing just to allow my client to see it?
Finally, send this letter to all the homes in that neighborhood in a hand-addressed and hand-stamped envelope with no real estate logos. The more you can make it look like a personal letter, invitation or birthday card, the better.
This exact hack recently led to an $8,000 commission for one of our coaching members from a $100 marketing investment, mailing to just 60 homeowners.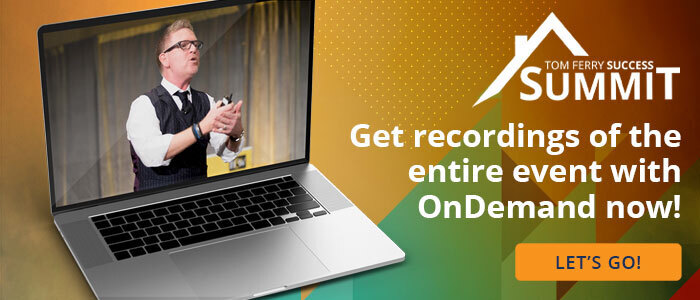 Listing Hack No. 2: Conduct an Instagram Stories Poll
Have you ever used the "poll" feature on Instagram Stories?
If you have, you know it not only breaks down people's answers, but it shows you exactly who answered what.
This can be extremely valuable information.
All you need to do is create two polls:
Are You Living in Your Dream Home Now?
Have You Had Any Thoughts of Selling in 2018 or 2019?
Conduct these polls every three or four months and follow up with those who identified themselves as possible sellers.
Listing Hack No. 3: Business Card & Sticky Note
In today's high-tech world, sometimes a low-tech solution is exactly what works best.
This one certainly falls into that category.
All it requires is a business card and a sticky note.
You leave your business card near the front door of a home in a targeted neighborhood, along with a sticky note that says, "Call me about your house."
It's quick, it's intriguing and it will elicit calls.
When they call, here's what you say:
"Thanks so much for calling.
I'm actually representing a buyer right now who desperately wants to live in your neighborhood.
I just had to reach out and be aggressive for my customer to find out…
Have you had any thoughts of selling?"
Listing Hack No. 4: Sly Broadcast Voicemail Message
Sly Broadcast is a service that allows you to record a message and send it directly to people's voicemails. Their phone won't even ring.
You can use this strategy to target homeowners in an area your buyer desires.
Here are two variations of the script for your message.
IMPORTANT TIP: When recording, make sure to be authentic. It doesn't have to be perfect. It shouldn't be perfect. It needs to sound real.
Version 1:
Hey it's [Your Name] with [Your Company].
I'm representing a buyer right now, and I gotta tell ya, they are a wonderful couple and they are desperate to live in [Name of Community]. We've already actually written an offer, but they got beat out by an investor. They're a nice family and they'd love to live in your neighborhood.
I'm just asking… If you've had ANY thoughts of selling, please give me a call at [Phone Number].
Version 2:
Hey it's [Your Name] with [Your Company].
I'm just reaching out. I'm representing this client and they desperately want to live in your area. They recently lost out on another home right near you.
I know this is strange on a voicemail, but if you've had any thoughts of selling, can you call me at [Phone Number].
Even if it was just for a one-day listing…
…because you've been thinking about it,
…and if the stars and the moons aligned,
…and the price was perfect,
…just call me at [Phone Number].
How many of these hacks will you use? Which do you like best? Let me know in the comments below!