10 Tax Reform Takeaways from My Discussion with Steve Harney – #TomFerryShow
Reading Time: 5 mins, 32 secs
With the recent passing of a new U.S. tax bill, I thought it was a great time to rely on the insight and expertise of my buddy Steve Harney, Founder of Keeping Current Matters.
On this #TomFerryShow, Steve joins me to discuss how tax reform will impact the real estate industry at large as well as what it means for your role. Here in the blog, I'm going to break down my top 10 takeaways from our conversation.
But first, a quick disclaimer: This blog is not intended to provide personal tax advice, but rather to discuss how new tax code could potentially impact buyers and sellers in your marketplace — and how it affects your role as a real estate guide. For personal tax tips, be sure to consult your CPA.
Tax Reform Takeaway No. 1: Weed Through Media Confusion
Much of what's been reported about the tax bill is based on ideas that were proposed prior to the bill's passage rather than what's in the actual bill. Be careful you're not talking about what could have been instead of what is the reality.
Tax Reform Takeaway No. 2: Clear the Confusion ASAP
For consumers, confusion leads to fear, and fear leads to paralysis. So unless you want your clients to sit on their hands, that means your role is to clear the confusion as soon as possible. Remove the fears buyers and sellers have based on media reports, and explain how the bill will actually impact them individually. The sooner and more effectively you do this, the less disruption your business will experience.
Tax Reform Takeaway No. 3: Mortgage Interest Deduction
The mortgage interest deduction was reduced from a limit of $1 million to $750,000. It does not affect current mortgages, which will be grandfathered in with the $1 million limit.
The biggest impact of this change will be felt on buyers looking in the $900,000-$1.25 million range who might prefer to keep their mortgage to no more than the $750,000 allowable deduction. Steve was unsure exactly how much even those people will be affected. If people really want to buy in that price range, will paying a little more (due to being unable to deduct as much mortgage interest) stop them? We'll find out.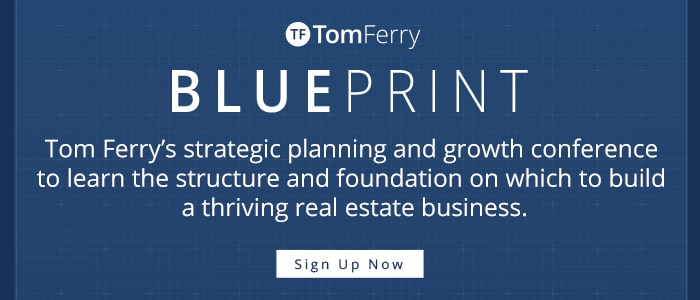 Tax Reform Takeaway No. 4: Don't Let Your Clients Operate from Fear
Those buyers who operated from a place of fear will continue to do so. Buyers who operate from a place of optimism will continue to do so. Steve believes the only real impact will be on fearful buyers who decide to sit out or buy something cheaper to avoid the lower mortgage interest deduction.
Tax Reform Takeaway No. 5: SALT's Geographic Impact
Steve foresees the elimination of the state and local tax (SALT) deduction differently depending on where you live. A full 70 percent of people don't itemize their taxes in the first place, so it has no bearing on them. With a larger standard deduction, that 70 percent is expected to increase even higher.
However, the changes will impact those in high-earning states such as California, New York and Florida. People who earn between $200,000 – $500,000 annually will definitely have some decisions to make.
Steve stays the upside is that these markets are those that are most in demand, so even if the elimination of SALT deductions causes an exodus to more tax-friendly states, that inventory will be gobbled up by the huge demand anyway. It wouldn't be so bad if places like San Francisco and New York freed up some inventory, would it?
Tax Reform Takeaway No. 6: Where to Seek Other Opinions
Steve advises agents to educate themselves as much as possible on the tax topic so you can pass that information along to buyers and sellers in your marketplace. He also suggests seeking multiple views across the spectrum to understand multiple perspectives on this issue.
Here are two in particular he recommended:
Mark Zandi of Moody's Analytics
Bill McBride of Calculated Risk
Tax Reform Takeaway No. 7: Sit Down & Calm Down
Steve senses a lot of negativity amongst agents regarding the new tax structure, noting that neither of the above-mentioned economists are as negative as what he's hearing from agents.
His advice: Sit down and calm down!
The demand for housing is at such a high point that this tax reform bill couldn't stop it if it tried.
Furthermore, the belief in home ownership as part of the American Dream and the road to financial freedom remains extremely strong.
Long story short, the sky is not falling.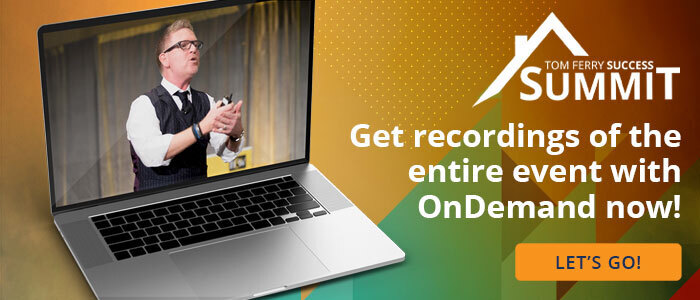 Tax Reform Takeaway No. 8: Second Home Ramifications
There was discussion of eliminating deductions based on second home mortgages, but that was not part of the final tax reform bill. Therefore, not much changes except buyers moving forward will be subject to the new mortgage interest deduction limit (as discussed earlier) of $750,000 instead of $1 million.
Tax Reform Takeaway No. 9: Be the Lighthouse in the Storm
Steve is excited for the opportunities tax reform provides for real estate professionals.
"Any great advisor is more valuable in rough and tumble times," he said.
That opportunity exists for you to become the knowledge broker for your clients, calm their fears and be the lighthouse in the storm. Guide the way for them to successfully navigate the new tax laws, and you're likely to create an extremely loyal client. When people get great advice from great real estate professionals, they better understand the whole process and make better decisions for themselves. As a result, the best captains of ships will emerge and stand out among the real estate industry.
(Bonus Tip: Because this is a highly charged topic, be careful to avoid the politics of it when discussing tax reform impact with clients.)
Tax Reform Takeaway No. 10: Steve's Outlook for 2020
Steve had previously predicted that the real estate market would remain strong into at least 2020.
So what's his view now with these significant tax changes?
"I've changed my mind," he said. "Now I believe it's going to be even better than I originally thought it would be."
He sees no crash in sight, nor does he predict any bubble in the market. For the best agents in the business, Steve says now is the time to rip the brake out of the car and go full speed ahead to capitalize on a very promising market on the horizon.
For more tax reform information from Keeping Current Matters, click here.
UPDATE 1/18/18: KCM has now released a map displaying the National Association of REALTORS­® projected changes in 2018 home prices based on the new tax bill. Check it out: