Revealing Real Estate's Top 50 Video Influencers (with BombBomb CMO Steve Pacinelli) – #TomFerryShow
Reading Time: 2 mins, 15 secs
I'm pretty sure I've made the importance of video crystal clear over the past couple years.
I've had my own YouTube channel since 2007, and I've been a huge proponent of agents doing video for almost as long.
There should be no confusion that I believe in a "video-first" marketing philosophy for agents.
Internally, we've even transitioned to conducting all of our coaching sessions with members via video, dramatically increasing the sensory impact and allowing us to drive success for our members even faster.
Here's the thing…
When you see someone in addition to hearing them, you build trust faster, you build rapport faster, people feel like they know you, you can communicate more effectively… the list goes on and on.
So why am I telling you all this?
Because I'm extremely excited for today's announcement.
We are the presenting sponsor of BombBomb's first annual Real Estate Video Influencers Guide.
And today is launch day!
I'm so proud to be part of this project, for a number of reasons.
First…
Video plays such an integral role in today's real estate industry! People are doing truly extraordinary things with video, in an amazing variety of ways. There's so much creativity out there, it needed to be recognized.
Bomb Bomb watched more than 5,000 videos to identify 10 winners (plus extremely worthy honorable mentions) in five different categories:
All Around Video Influencers
Recorded Video Influencers
Home Tour/Listing Video Influencers
Community/Neighborhood Video Influencers
Live Video Influencers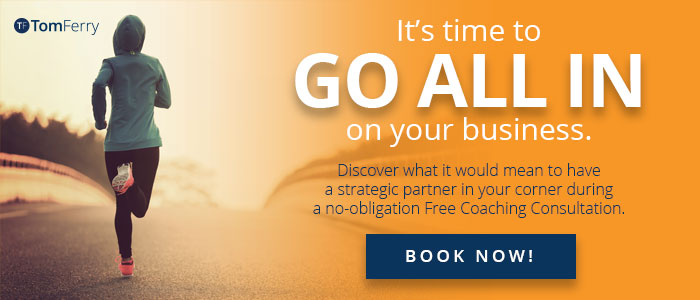 Second…
We knew Bomb Bomb wouldn't create a superficial list. This guide is comprehensive! It's 85 pages of educational content that basically serves as the definitive guide to how to do video in today's real estate industry.
Every agent reading this should download the guide and R&D (rip-off and duplicate) the tips and examples found within it.
Third…
Our incredible Rockstar coaching members!!! TWELVE winners in this guide are members of our coaching community, and on behalf of our incredible coaches and team, I want to say "We are beyond proud of you."
Huge props to:
Kyle Whissel
Sandra Pike
The Tim Smith Group
Gary Gold
Christophe Choo
Steve Halpern
Jay Glazer
Richard Silver
Judy Weiniger
Jessica Edwards
Leslie DeLuca
Fred Van Allen
Whether you're "all in" on video or you're still too shy and haven't shot your first one, this guide will show you how to get started, expose you to great ideas, and teach you how to achieve extraordinary results.
Download it today: www.bombbomb.com/revideoinfluencers
P.S. This guide is EXTENSIVE at 85 pages! I summed up my Top 10 Takeaways starting on page 80.