Coaching and Training – What's The Difference?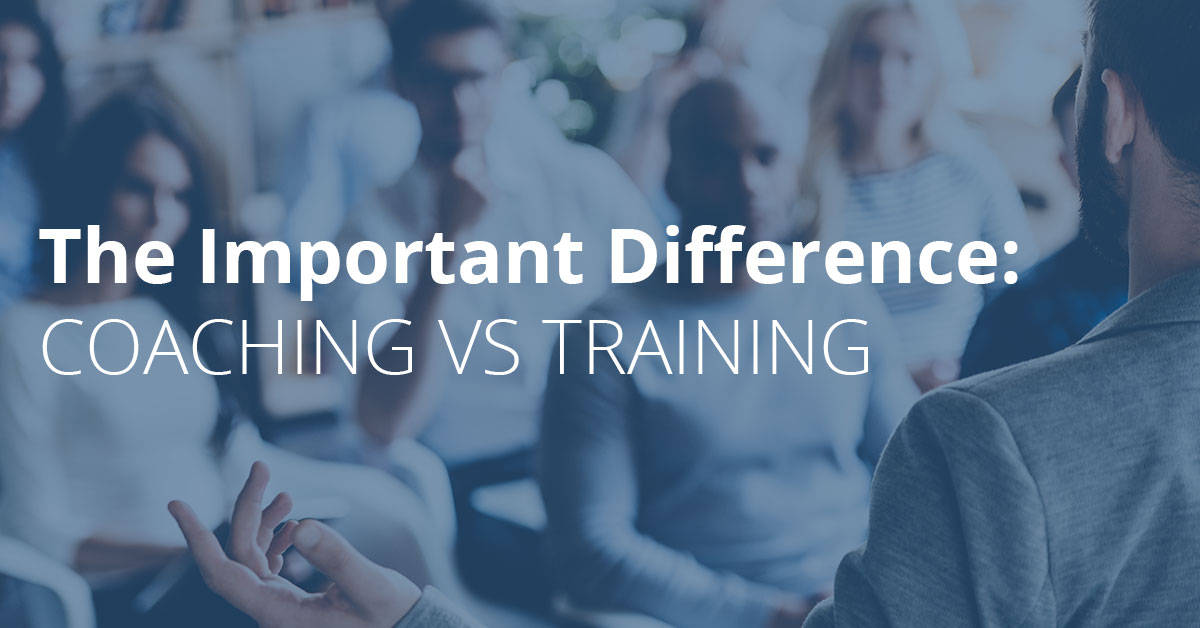 Reading Time: 2 mins, 36 secs
By: Mark Johnson – Head Coach
Coach Mark is Tom's senior executive for coaching services and provides leadership to all of Tom's 150+ coaches.
You've probably heard of getting training in real estate, but what about coaching?
Although most people would use the terms interchangeably there is actually a difference…
This difference can make a change in your overall effectiveness, success in business, and even your confidence.
Here is what we know:
Training
Training is used for very SPECIFIC initiatives and is usually a onetime event, conference, or gathering.
An example would be your association of REALTORS® rolls out a new version of the purchase agreement or your Multiple Listing Service has a new tool or process.
Training is also for things like new changes in process, procedures, technology, or even regulations.
All the training events you've probably attended in the past had a leader or a trainer.
Trainers are typically someone who walks you through a specific process to get a result on a specific item or task.
Fundamentals of Training:
Takes place in a group setting
Learning objectives is the focus
Follows the show me, tell me, let me and test me model
Directs learning
Training typically has low to no levels of accountability
Coaching
While coaching will still involve learning and striving for objectives/goals there is a very different focus and a different end result…
Coaching is an on-going activity designed to help you maximize your business and achieve your full potential through accountability.
A coach has a dedicated interest in your success and will show you how to reach that next level of growth by directing actions of change.
Your coach will help you meet the goals you've set out to achieve by equipping you with the skills, resources and proven methods.
Hiring a coach is really the biggest step you can take when you are truly invested in your own success.
Additionally, good coaches will take a "carefrontational" approach to really help you get past the things that are holding you back.
This might mean an uncomfortable conversation about bad habits, limiting beliefs, or anything else that might prevent you from achieving your full potential.
Fundamentals of Coaching:
Takes place on an individual one-on-one basis
Focus is improved behavior and performance
Facilitates critical thinking and decision making
Controls process through questions
Coaching has high levels of accountability
Coaching vs. Training
Of course, there's overlap between the two…
Certainly, there's coaching involved in training and there's training involved in coaching.
Yet now that you know more about the differences between coaching and training, you can be more intentional about your learning and success track.
Your Success
Both training and coaching have a unique role in your success.
So, the important part is what to do you have planned for coaching and training this year?
Are you attending at least one full-immersion event ever quarter?
Are you currently working with a coach who is committed to your success?
Make this year your best yet, and take the actions that will lead to the biggest success in your business.