By Debbie Holloway, Head of Team+ Coaching
Onboarding your sales agents is a critical part of building a profitable and happy team. This is where you can "make it or break it" when it comes to having a great culture the solid team
I've asked Jenny Turner, brokerage owner and team leader of the Lovejoy Real Estate in Portland, Oregon to share her onboarding process. Jenny is one of the absolute best at getting and keeping great agents.
Debbie Holloway: Tell us about yourself, your team and your market.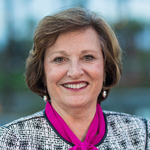 Jenny Turner: Absolutely, we are a small boutique team brokerage with offices in Portland, Oregon, and Vancouver, Washington. We have 10 licensed agents and six admin staff, we're a very high support high engagement team. We mainly hire new agents and strive to get our new agents get up to speed on our systems and into production as fast as they can.
Debbie Holloway: Hiring agents new to real estate requires a lot more work, doesn't it?
Jenny Turner: It does, and they learn to do things the way that we'd do. It requires structure and accountability up front, and they don't have to unlearn any bad habits.
Debbie Holloway: Let's talk about your 100 Days Onboarding Checklist.
Readers: See below for download link!
Jenny Turner: We developed it over a couple of years and we're constantly evolving, changing it, making it better, adding and taking things apart. It is always a work in progress as real estate is a rapidly changing industry. Because we provide a great deal of training to our agents, I want them to have some kind of checklist to follow and something to do when I or my team managers are doing something else. The checklist gives them a roadmap they can easily follow. The checklist doesn't necessarily have to be followed in order however, there are timelines associated with it.
The first section of the checklist covers administrative items, including but not limited to: getting your email and your phone setup, making sure all of your social media accounts say that you now work for LoveJoy Real Estate and the Turner Team.
A lot of our communication with our admin staff is via Skype messenger. Setting up and using Skype as well as all the small things that make their job easier happens in the first day or two.