18 Agents Share Their Best Tips to Make the Most of Success Summit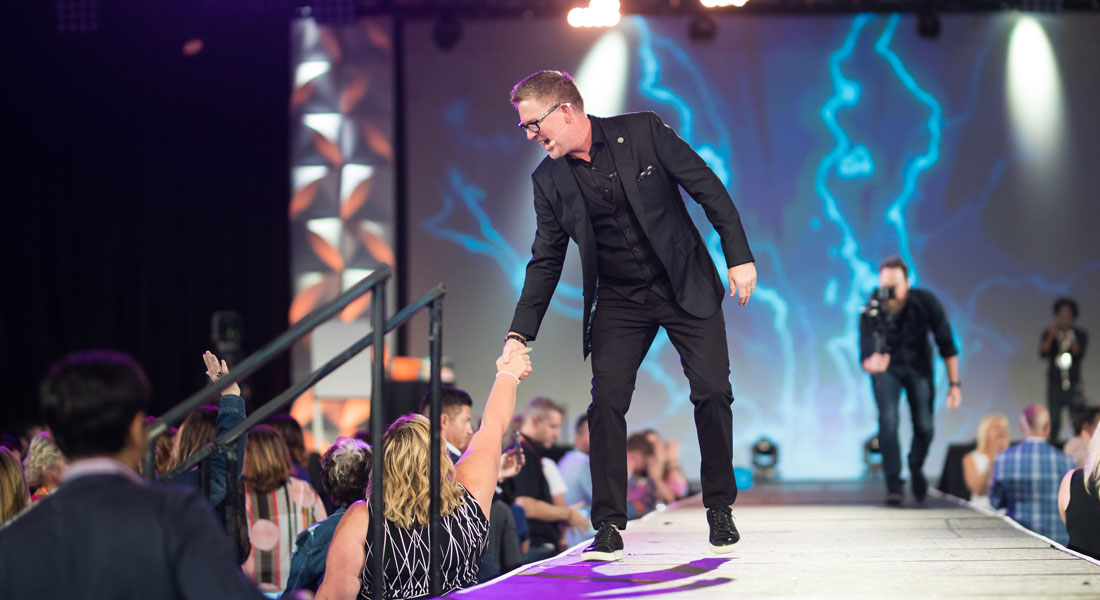 Reading Time: 6 mins, 24 secs
You wouldn't head into a listing presentation without preparing first, right?
Of course not.
How you prepare dictates how you perform.
Which brings me to today's topic…
Not long ago, a coaching member named Holly Hendren Moreau from Wake County, North Carolina posted this question in one of our private Facebook mastermind groups:
For those of you who have been to Summit: What is the number one thing you wish you would have done in preparing for your first Summit? I've already got my ticket and booked my hotel room.
First of all… Congrats on being proactive to arrive prepared, Holly!
And second, the outstanding responses she got touched on all kinds of specific advice that can only come from those who have been there and done that.
I've collected a bunch of them here so you can make Success Summit 2019 the most productive four days of your business year.
You might see some overlap in some of these answers, but that just makes them all the more valid.
Let's get started!


Clayton Estrems of Humble, TX starts us off with several "gems" right out of the gate:
"Masterminds are key. Look and plan accordingly. Don't get stuck in the same group of people the entire time. Don't sit in the same seat. Bring a charger and/or charging pack. Have an agent to cover for you while you're gone."


Tom Yates of Fleming Island, FL offers an important reminder:
"It's not vacation. It's business networking and learning!"


Scott Graff of Tempe, AZ says to eliminate distractions:
"Make arrangements to be fully present – meaning not having to handle texts, calls, issues. Clear mind. Focused. Sit close, too."


Ella Jones of Fullerton, CA created a list of 7 great tips:
1. Wear tennis shoes
2. Bring lots of business cards
3. Make sure your cell phone is charged
4. Network!
5. Pack a lunch and/or snacks
6. Get ready to jump up and down
7. Bring a friend!


Jaime Kidston of Cambridge, MA emphasized several important distinctions:
"Be comfy, focus on making real connections not just lots of interactions, plan breakouts and dinners."


Tom Toole of West Chester, PA hit a home run here with this straightforward tip:
"Talk to more people. Get outside your comfort zone and have a game plan."


Jay D'Alessandro of Fairfax, VA encourages you to learn from those who have gone before you:
"Talk to as many people as you can that are selling more than you and ask them how they are succeeding and what are the mistakes that they made getting there. And get someone to cover your work while you are there. Focus the whole time and don't do work during Summit."


Glennda Baker LeBlanc of Marietta, GA shows how to keep it all in check, plus an essential networking tip:
"Don't be overwhelmed. Come in early and get yourself acclimated to the distance from your hotel, restaurants, conference area. Plan to go to breakfast, lunch and dinner with different people. Bring a jacket or a wrap, it's always cold. Bring something that tells us where you're from."


Treasure Davis of Colorado Springs, CO suggests her own "rule of 3's" to immediately impact your business:
"Bring 3 ideas that will move your business forward and mastermind with others to get those questions answered. Come back with 3 ideas to implement and a plan with your coach to hold you accountable!"


Russell Harper of El Paso, TX has a GREAT suggestion to create actionable takeaways:
"Stay an extra day to absorb it all and figure out what you are going to implement."


Lauren Perreault of Portland, OR kills it with these tips:
"For ladies, throw a Pashmina in your purse — really helps when you get stuck sitting under the air conditioner vents at full blast. Bring snacks you can keep in your purse like almonds. Bring a water bottle. And a sh*t-ton of business cards and try to meet some new people every single break. Accept that you can't possibly implement all the ideas you get, you just pick a couple and work on those and then pick a couple more.

"This is my 10th or 11th Summit and the only one I've missed was one year when I moved — this is a MUST do event, much better than your brokerage's national shindig, no matter who your brokerage is."


Dawn Van Dyke of Hobe Sound, FL has no less than 7 fantastic bits of advice here:
"Patience – Lots of Energy – Sweater; rooms are cold. Charger. Snacks (Peanut M&M's for me). Lots of business cards. Make sure the area you work is on your business cards. I cannot tell you how many cards I have collected over the years and there is no city or state! I can't refer you if I don't know where you work! Also, I love staying 'on campus.' Stayed at a different hotel from the event once and felt like I missed a lot of networking."


Bill Wagner of Richmond, VA shares an excellent tip for more strategic networking and referral opportunities:
"Do research on the U.S. Census web site so you know where your transfer buyers are coming from and where your relo sellers are going. Then search out agents who are in those markets and work the referrals. Doing a little leg work will go a long way."


Jessica Forrester of Miramar Beach, FL encourages you to get out of your shell:
"Be open to meeting as many amazing agents as you can. The education and motivation of the conference is amazing, but the BONUS is picking the brains of the top agents in our ecosystem that have been through trial and error and are killing it with culture and production!"


Beth Petersen Randall of Eden Prairie, MN cuts straight to the point:
"Layers. Comfortable shoes. Lots of biz cards."


Sarah Arnold of Orinda, CA weighs in with a strong suggestion for more effective networking:
"I have seen people bring cute giveaways with their contact info to give agents to cultivate referral partners. Also bring comfortable shoes and a jacket for cold air conditioning. Plan to go to all the events and parties. Find different people to eat meals with. Bring a protein bar and a water bottle for the day. Have a great time.

"Buy the LiveCast as well to review things you may have missed since it will be overwhelming."


Matt Rice of El Paso, TX says don't be intimidated:
"Go with an open mind and don't be afraid to say 'Hi' to superstar agents! Some of my best friends were made by a simple 'Hi' and that has led to so much growth."


Maryanne DeVita of Flemington, NJ has a tip to avoid getting overwhelmed and quickly getting yourself into massive action:
"Come away with 3 'nuggets' to implement for your business. There is a LOT of information to be had. Pick 3."

So there you have it… Straight from the mouths of 18 Rockstar agents who attend Summit year in and year out. I hope you feel more prepared now, and if you don't yet have your ticket, now's the time! Click the ad below to secure your spot!

ALERT: Ticket prices increase on Monday, 7/15, so get yours now to save $302!

If you have additional advice that wasn't shared above or any questions about Success Summit, let me hear 'em in the comments below!