Breaking the ice starts with a text. We make it easy with three effective real estate text scripts.
There's a lot to love about real estate text scripts. For starters, they're short, simple, and take so little effort.
But best of all, they actually work! Getting enough of someone's patience to have a full phone conversation isn't always easy. You need to warm them up and get them interested enough to want to hear what you have to say. If all that takes is typing a text and pressing send, why wouldn't you do it?!
In this blog, I'm going to give you three text scripts that I absolutely love. All you need to do is copy and paste the one you want, edit in all the correct information, and press send.
Ready to get started texting? Let's go!
Real Estate Text Scripts, No. 1: The "Know the Truth" Script
Hey [INSERT NAME], just checking in! How's everything been? [INSERT SOME PERSONAL CONNECTION]
The market is really interesting right now and people are saying a lot of different things. Would you like an updated home value to know the truth?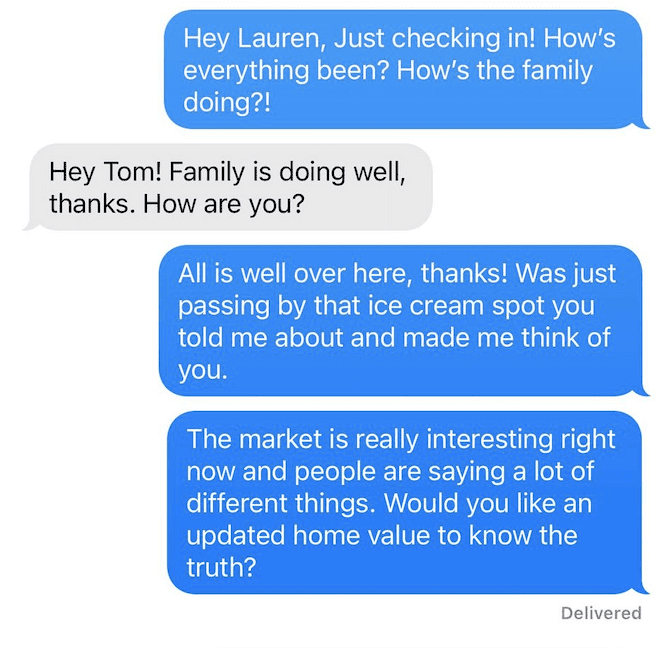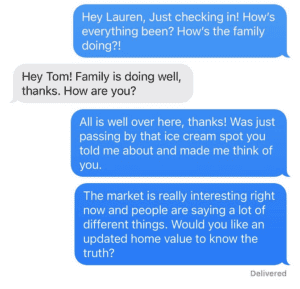 Real Estate Text Scripts, No. 2: Name Your Price
Hey [INSERT NAME], could you finish this sentence for me?
"If I could sell my house for $____, I would list my home this spring."
I can't wait to hear your answer!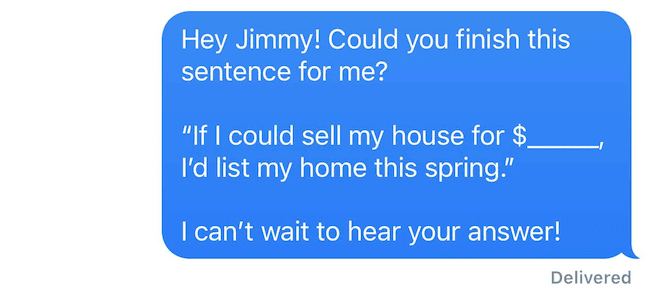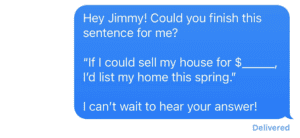 Real Estate Text Scripts, No. 3: Zestimate Opinion
Hey [INSERT NAME],
I was on Zillow earlier today looking for a few properties in your neighborhood and I thought I'd check out your Zestimate.
They estimate your home's value as [PRICE].
[INCLUDE SCREENSHOT HERE]
I have my opinion but I'd love to hear yours.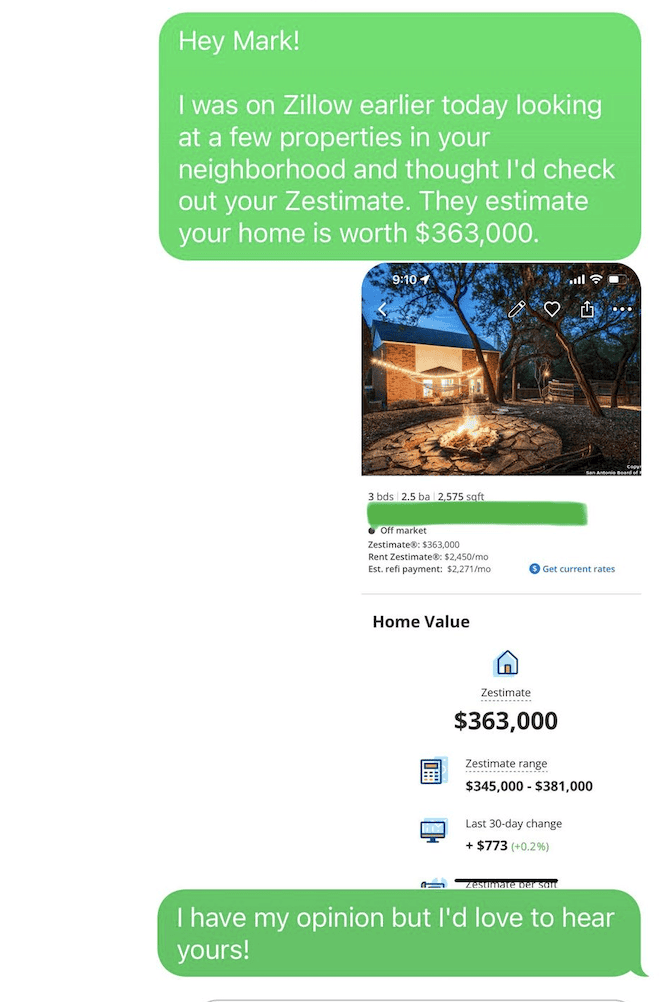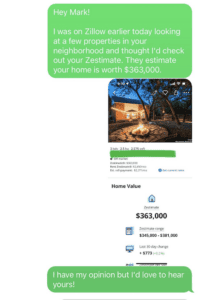 Improve Your Scripts = Improve Your Business
There you go. In that short amount of space, I just gave you three scripts that I've seen agents actively using to set appointments and GET LISTINGS. When I shared the "Know the Truth" script at a past event, I had agents seriously setting appointments right there in the room.
Those second two scripts were shared with me by Curaytor CEO Jimmy Mackin – one of the most impressive minds I've ever met in real estate marketing. And since we've been sharing them around, we've gotten a ton of love from agents who are getting PHENOMENAL results.
Jimmy is an expert at getting listings, and at this year's Success Summit, he'll be sharing a ton more listing attraction strategies that he's seen working today. This guy is just incredible, so if I were an agent trying to get listings, I'd get my buns to Dallas, August 22-24, to learn from him and a bunch of other top presenters. Get your tickets as soon as possible!
And until then, you have the scripts and know what to do. Get started right now.