Are You Stuck on The Real Estate Agent Rollercoaster?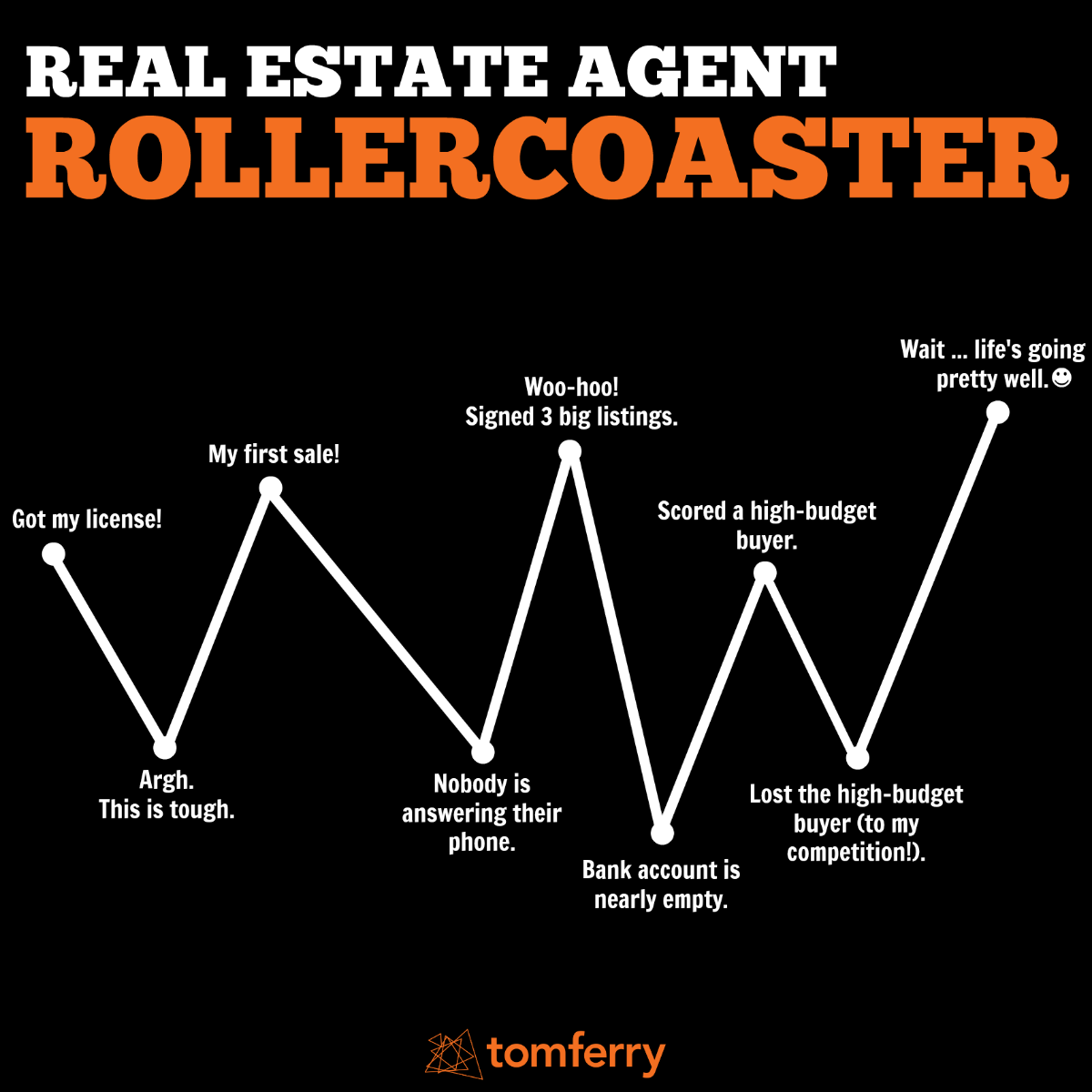 If you are, you're not alone.
The real estate profession includes ups, downs, highs, and lows.
But here's the thing … it doesn't ALWAYS have to feel like you are on a rollercoaster of ups and downs.
You are capable of BIG things in your business and life.
Look at TOP PRODUCERS across any industry and you'll see that they all do the same thing…
They have a mentor or coach that is helping to show them the way to success.
You can only get so far on your own.
I learned long ago through the mentors in my life (like Mike Vance), that there was power and freedom that came with having someone there to help. Having a coach means that you aren't alone in your struggles, and they can help you find solutions you need for success.
An effective Mentor or Coach can provide you with the guidance and assistance to reach that next level of growth.
I've been coaching agents just like you for over 20 years…
I see that spark of potential of what you are truly able to achieve.
One of my favorite quotes is:
"I wish I could buy people for what THEY BELIEVE they are worth, so I can turn around and sell them for what I KNOW they are worth."
Why Do I Recommend Coaching?
Coaching helps bring out the best in people so they can achieve that maximum potential in their business and their lives.
Are you living to your full potential?
Are you satisfied with the amount of money you're making, time you're spending with your family, and the quality of life you currently have?
If you are not satisfied, are you willing to do the work, fight back the fear, and finally have that ideal work and life balance?