The Reviews are In: Marketing Edge is a Hit!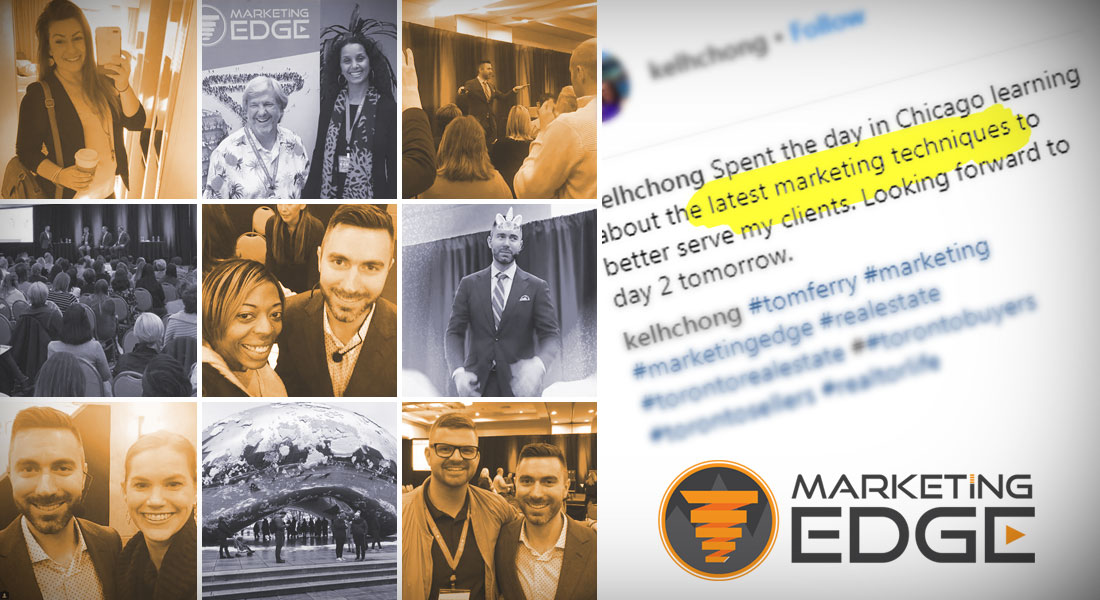 Reading Time: 2 mins, 22 secs
Last week our first-ever Marketing Edge took place in Chicago!
Nearly 700 people traveled from as far away as Hawaii to learn the strategies to stop chasing business and start attracting it. And the feedback was overwhelmingly positive:
"This was the best real estate seminar I have been to – to date!" – Linda Howicz
"I was @ Marketing Edge. It was awesome!" – Leisa Allen DiVito
"I spent the past 2 days in Chicago at the very first Marketing Edge. Huge shout out to Jason Pantana for making this such a great event! I am completely overwhelmed but excited to figure out what I'm going to tackle first. All the possibilities…!" – Dawn Mulder Van Kampen
Filling a Void
We caught up with Marketing Edge presenter Jason Pantana after the event to debrief.
Jason was thoroughly impressed by the attendees' energy as well as their obvious passion for the valuable marketing insights he presented.
"Clearly there's a thirst for this kind of information," he said after the event. "The parties afterward were swimming with ideas."
Marketing Edge covers an array of marketing activities, from the basic to the advanced, from online to offline. If you're wondering what to do to generate leads, there's no better place to look.
"What you leave with is a library of options to build your lead generation strategy," Jason says.
More "Come List Me" Calls
Perhaps the biggest revelation for some in attendance is that when you put a proven marketing strategy in place, you don't have to prospect constantly in order to convert.
By building awareness and consideration over time, you create what's called the Mere Exposure Effect.
When people are exposed to you over a period of time, they become more comfortable with you. And the more comfortable they become with you, the more they trust you.
That trust is what leads to "Come list me" calls from complete strangers!
Marketing Edge gives you options for how to build that crucial awareness.
Just the Beginning
Chicago was just the first of five Marketing Edge events on the 2018 calendar! Washington, DC is already sold out but tickets remain for Seattle in June, Austin in September and Charlotte in November. (Introductory pricing for each of those events is available now at just $97 until 30 days prior to the event.)
Whether you need to generate leads immediately or prefer to build for long-term success, Marketing Edge has the strategies you need.
With content on digital marketing across various platforms, how to follow up and nurture leads, geographic farming, database marketing and more, there was no shortage of ideas flowing in the span of two days.
"It's a bit like drinking from a fire hose," attendee James Tiernan said. "Build it into your schedule if you want to stay ahead of the curve."