If you're working with buyers, offering a home buyer education is not a perk – it's a necessity. And too many agents are leaving their clients in the dark.
When the real estate legends at 1000watt release a survey, you can bet there are always important lessons to glean from it. But the one they released recently blew me away regarding the lack of home buyer education that agents are delivering to their clients.
They surveyed home buyers from across the nation about what they valued in their buyer agent, and there was one question that really stood out – "Are you clear on how the agent who helped you buy got paid for their work?"
Check this… A WHOPPING 74.17% OF CONSUMERS SAID NO!
Obviously, this is a problem, and it's the problem I'm going to address in this blog. We'll talk about why agents aren't being clear about their commission up front, what the major problems are with that, and then I'll show you the best ways to deliver the home buyer education that consumers deserve.
The Curse of Knowledge
Let's start by asking why so many agents neglect to explain necessary transaction components to their clients – buyers in particular.
Do you remember my blog on the Curse of Knowledge? We don't need to recap the entire thing here, but it's essentially this…
When you spend all day immersed in real estate transactions and lingo, some things just seem obvious to you. The problem is, they're NOT obvious to the general public. Of course you know how you get paid! Of course you know what a "listing" is. And of course, you know exactly what work you put in to earn your commission. It doesn't mean consumers do!
Stop talking to your clients like they're agents and assuming they know things. They're paying you to guide them, to educate them, to make them feel safe and assured in the decisions they're making. If they knew everything you did, they could just handle the transaction themselves.
It's About Trust
Now that we understand this gaping blindspot in home buyer education, let's look at why it's such a huge mistake. 
Let's imagine that you want to buy something and are considering hiring me to broker the deal for you. And let's imagine that this is my pitch: "I'm going to go out and find the thing for you, then there's going to be a period of negotiation, and at some point, I'll take my fee."
How would you feel about that? Wouldn't you assume that you as the buyer are covering the fee? Or maybe you assume that the seller is handling the fee but that's not entirely what I had in mind. There's a lot of room for complications here.
Would you feel more ready to make a move if you knew exactly how much you were paying for something and what exactly you were paying for? I bet. This is a matter of trust. In a year's time, even if the buyer doesn't love the home they bought, they should feel that the transaction was handled thoughtfully and that every dollar was accounted for.
It's About Value
So, the Curse of Knowledge can alienate you from your client, but there's an even bigger issue here – by failing to explain what you do and how you get paid, you're failing to demonstrate the value you bring to the table.
Especially in light of the NAR lawsuit, there's this misconception that all you do is tour some houses and take a big chunk of money from people who could've otherwise handled the transaction themselves. We know that's not true, but if you're trying to convince someone of anything, the rule is this: Show, don't tell. 
Following that rule will change the nature of your business, but it has to start at the beginning of any transaction…
Getting Your Consultation Air-Tight
By "the beginning," I'm of course talking about your buyer consultation. Let me say this as plainly as possible… When working with buyers, the initial consultation is far and away the most important thing you do. It's what you need to study, practice, and continue to refine over time.
The most common mistake agents make here is turning the consultation into a sales pitch. If your job is done right, you won't have to try to convince them of anything. Instead, you want to enter the consultation with these goals:
Give an overview of the process to come

Offer an introductory home buyer education – explain how you get paid

Gain an understanding of the client's finances

Gauge the expectations of the client

Set your own expectations for the client

Explain exactly why they need a buyers agent and the pitfalls of not having one

Display your market knowledge and how it will help you win offers

Feel out their level of genuine commitment

Secure your buyer-broker agreement (if this is a part of your process)

Lay out the next steps
You can arrange these in whatever order works for you, but I strongly recommend you fit in as many as feels natural to you.
Use Visual References
Be sure to use visual references, because this will not only make the information easier to follow for the client but it will give you the confidence and cues to stay on track and not forget anything. Take the time to work with a designer on a professional buyer's guide (for this, you MUST watch this podcast episode where I talk to Oriana Shea) or a series of laminated slides. If you can bring something that can be left behind for them to reference and think about later, that's even better.
One of our coaching members, Juanita Buskard from Southwest Michigan, uses what she calls a "Home Buying Process Map," which is a flowchart of all the steps she'll guide her clients through. Check it out here!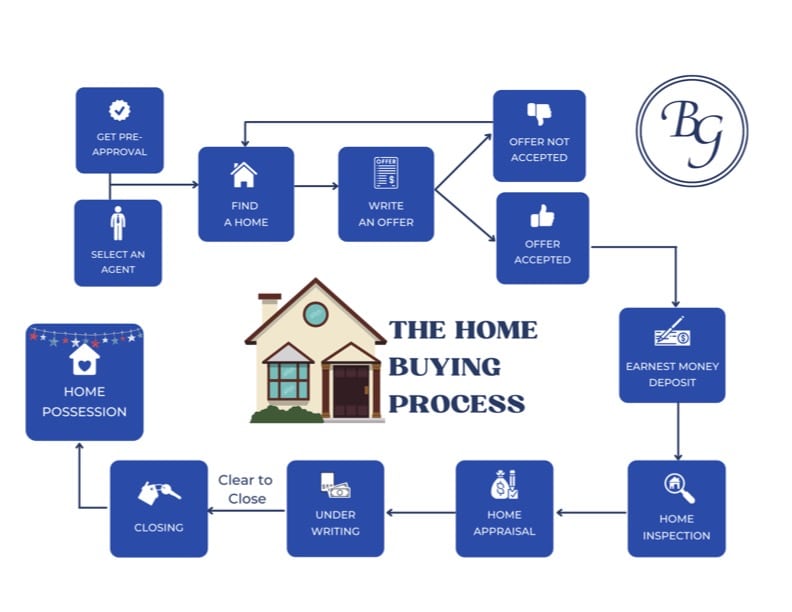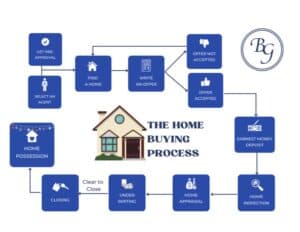 And if you really want to blow them away, consider filming your buyer presentation in segments and putting it in a Highnote presentation that they can watch again later. 
I understand that all this seems like a lot, but when done correctly, it doesn't need to take more than 90 minutes. Keep the Curse of Knowledge in mind when refining your consultation and role play it with a member of your team or a trusted friend.
Get Competitive – Because the Market Is
As I said at the beginning, providing a comprehensive home buyer education isn't an additional service you offer – it's a necessity that will help you convert, retain, and work effectively with all of your buyers. 
When the market is more competitive than ever, you need to be more competitive than ever. And real competition lies in the buyer consultation. Whoever has the best one wins. So, that raises the question, how will you set yourself apart? 
Will you put in the time to role play and refine until you've gotten it completely perfect? Maybe you'll attend one of my upcoming Roadmap events to gain the local market data that is WORKING RIGHT NOW to move buyers forward in your market. 
Here's one advantage you can use right now… It's a free downloadable resource that will give you nine proven strategies for getting your offers accepted. Work them into your presentation to demonstrate some of the value that you're bringing to the table. And if you want more proven plays like these to elevate your competitive advantage, coaching members get access to a full lineup of Ultimate Real Estate Playbook PACKED with buyer strategies. 
It's up to you to reach out and take what you need. And when you feel like you're ready, we'll be here.