25 Killer Apps You Should Be Using Now… As Recommended by Top-Producing Agents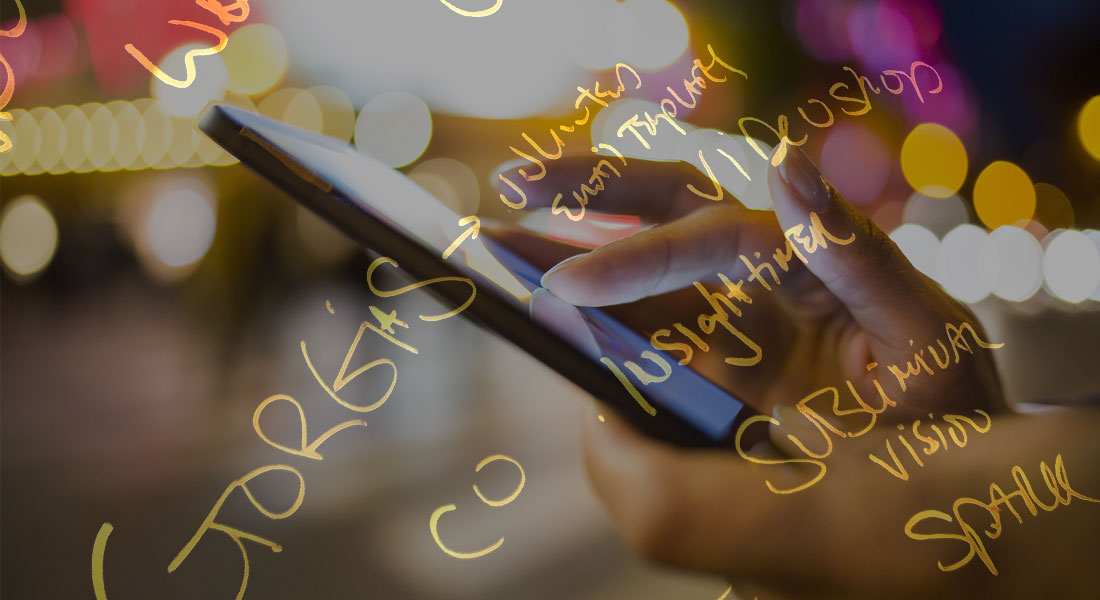 Reading Time: 8 mins, 24 secs
Some of the best ideas I've ever learned and implemented are the result of masterminding with others.
Devoting time to hearing other people's point of view and how they're doing things can be extremely beneficial for any business.
(Lots of masterminds will be taking place at Success Summit… do you have your ticket yet?)
Just last month, I hosted a mastermind session for 42 agents in our coaching ecosystem. They spent the majority of a Friday in our training room exchanging ideas and revealing what's working best when it comes to marketing, lead conversion, tech tools and more.
Today I'm sharing a bit of that experience with you.
We devoted one quick session to this simple question: "What are the best apps and tech tools everyone here should be using?"
Here's what they recommended…
(Full disclosure: I'm an investor in two of these companies, Slack and Crystal Knows.)

Gorgias (Chrome extension)
If you or your team members find yourself sending similar emails often, Gorgias can be a huge time-saver. It allows you to build email templates and load them with quick keyboard shortcuts, all for one low monthly cost.
https://gorgias.io/chrome-extension
Videoshop
Advanced feature-set video editing on the go, Videoshop allows you to add text and/or music, apply filters or slow-motion effects, cut and edit videos directly on your phone. It's available for both iOS and Android.
GenM.co
Everybody likes win-win scenarios, right? GenM creates win-win relationships between professionals like you and fresh-out-of-school digital marketing apprentices seeking real-world business experience. Get the marketing help you need at just $49/month!
EatWise
If you tend to get "hangry" when you haven't eaten recently, this handy app will provide periodic reminders to get your nutrition and stay on top of your mental and physical game 24/7.
Canva
"Online design made easy" is Canva's claim to fame, allowing non-designers to create beautiful, Instagram-worthy photos, social media posts, marketing pieces, graphs and more!
InsightTimer
Have you ever made the mistake of heading into an important meeting frazzled and scatterbrained? InsightTimer allows high-energy, always-on-the-go professionals like yourself a minute to unwind, re-center and re-focus. The coaching member who recommended this said he's seen his conversion level dramatically increase since he started arriving early at his appointments and doing a "micro meditation" before going in. Could you benefit from this same approach?
Spark
Promising to help you "love your email again," Spark digs in and prioritizes your emails for you to cut through all the noise and focus on those emails that can really move the needle. It also offers collaboration tools that make it an excellent way for teams to work on crafting important emails together.
Unroll.me
While we're talking about email… How many times have you subscribed to an email list in your life? Hard to count that high, right? Unroll.me helps you organize all your email subscriptions, allowing you to de-clutter your inbox, unsubscribe from old accounts that are no longer relevant, and combine other subscription emails into "The Rollup," one cohesive email to deliver all your subscriptions at once.
Subliminal Vision Boards App
You probably know I'm a big believer in the concept of a vision board – a collection of aspirational images and phrases designed to keep you motivated and working hard all year long. This app modernizes the old-school vision board and even includes a "Take 5 Subliminal" feature that ingrains your goals and positive affirmations into your subconscious mind.
https://www.subliminalvisionboards.com/
GoodRx
This one has nothing to do with real estate, but it will help you save gobs of money on the prescription drugs you need. If you need to pay for a prescription, this app will tell you how much it costs at every pharmacy near you. The coaching member who recommended this app said the prices vary wildly, so the potential to save big is huge!
Crystal Knows
Imagine this: Before a prospect picks up the phone, before you've ever met, you got handed a virtual "playbook" that provides detailed insights into how to most effectively communicate with this person. Would that be valuable to you? Could you convert at a higher rate if you knew the personality type you were dealing with beforehand? Yes, of course you could. You know it. I know it. That's why Crystal Knows is such an amazing tool. It does exactly that. Try it!
ContactOut / SignalHire / Lusha
I'm grouping these three because they were all brought up together and they all perform essentially the same task: They find the additional contact info you need from people's online profiles so you can call them, email them, engage with them and ultimately, work with them.
Honey (Chrome extension)
This one doesn't have anything to do with real estate either, but it will make the money you earn go further. If you've ever searched for a promo code before hitting that "Confirm" button to purchase something online, Honey is a godsend. It's a browser extension that will seek out any available coupon/promo codes and automatically find and input the best valid code to save you the most money!
Linktree / Have2Have.It
Ever get sick of updating your Instagram profile to change your "link in bio"? Or worse yet, you don't bother with it because it's too much of a pain? Well, here are two solutions. Both Linktree and Have2Have.It provide a way to easily and seamlessly provide post-specific links from your Instagram account. Post, update and manage your links from one central spot and never change your actual "link in bio" ever again!
Wunderlist
If you're a list-maker – or if you need to start – Wunderlist is a comprehensive list-making app that allows you to plan and schedule tasks both big and small. You can establish due dates, set reminders, include attachments and more… all in the name of getting better organized and getting more done!
HomeBot
HomeBot provides your clients with pertinent, personalized information about their home labeled with YOUR BRAND! It includes the current and historical value of their home, appreciation since they purchased, their equity, tips for saving on interest payments and much more. These automated reports cement your status of your clients' "knowledge broker" and keep them coming back to you with repeat business and referrals.
Sprizzy
The more views your video receives, the higher YouTube's algorithm rates it. Sprizzy takes advantage of this phenomenon by charging a nominal fee to put your video in front of more eyeballs. And yes, they're real people, not bots. If you need more exposure or are trying to "go viral" or increase your follower count, give it a try.
LastPass
If you have a team, you know the pain of changing all your passwords every time a team member leaves. LastPass is a password manager that eliminates that pain by saving all of your account passwords in one spot and giving you authorization for who has access to it and who doesn't. Even if you don't have a team but you struggle to remember every last password for all your different accounts, it's a huge time saver and stress reliever.
Amitree Folio
Here's another email hack to better organize files. Folio uses machine-learning algorithms to scan your email inbox and sort them into "smart folders." The person who recommended this app says he uses it as a "date checklist" for various steps whenever his team takes a listing: Staging, putting the property on the MLS, broker's Open, first Open House, etc.
Boomerang for Gmail
How many times has this happened to you… You meet someone, connect with them, send them an initial email, don't hear back, and then you get too busy and forget to follow-up ever again? Boomerang for Gmail can help you overcome this dilemma because it allows you to pre-schedule follow-up emails. Write it now, send it later. You can even set it to send the follow-up email ONLY IF your initial email doesn't get a response! Check it out…
https://www.boomeranggmail.com/
TripIt
If you travel frequently – or if you don't, you might need this even more – TripIt creates a master itinerary to help organize your trips, including all your flight information, hotel reservations and anything else relevant to your next excursion. You can quickly and easily access everything you need from their app.
https://www.tripit.com/web/free
Slack
Slack centralizes your team's communications into one platform. It allows you to create separate channels for different projects, and it also integrates well with more than 1,500 other platforms including Google Drive, Asana, Salesforce, and Dropbox. It's more instantaneous than email and as easy as sending an instant message.
https://slack.com/

Bonus Tip: The consumer-friendly apps listed above can be fantastic content for your email newsletter. Think how happy people will be when you save them valuable time and/or thousands of dollars a year by introducing them to GoodRx, TripIt or Honey!

I hope you find a few helpful apps in this blog. Let me know which ones you love – and which ones we missed – in the comments below.

Also, who are you masterminding with? Are you meeting with top businesspeople in your market to exchange ideas? Or better yet, creating a mastermind group that meets on a consistent basis?