3 Steps to Engage Your Family in Your Goals After a Conference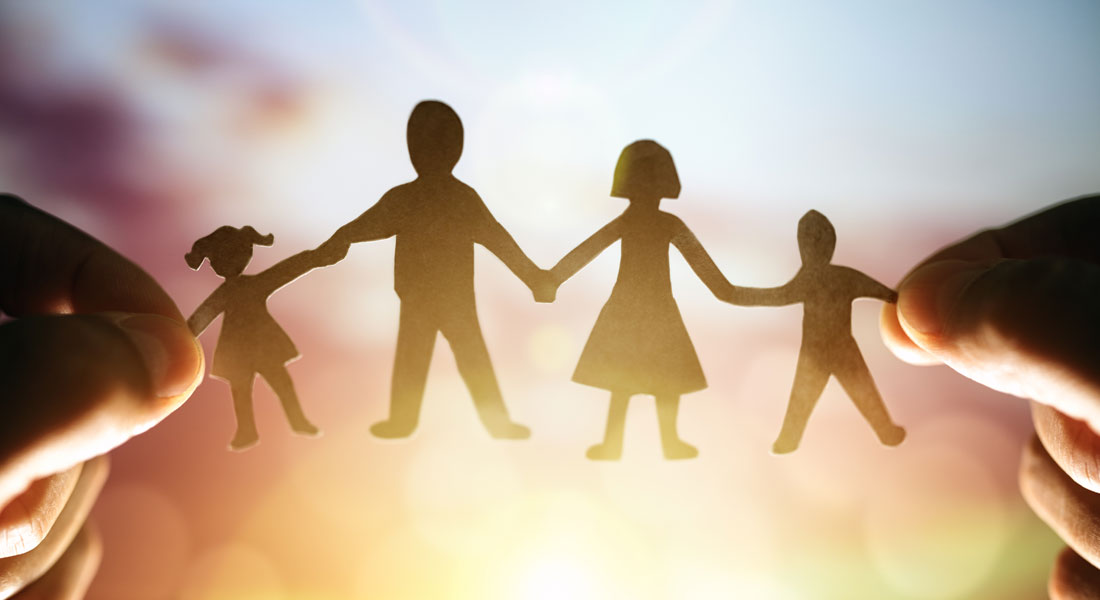 Reading Time: 4 mins, 17 secs
Entrepreneurs like you face uphill battles every day.
The last place you need additional friction is at home with your own family.
With Success Summit rapidly approaching, I wanted to address a phenomenon I know exists for solo entrepreneurs after attending Summit – or any conference.
Tell me if this sounds familiar…
You attend an event, learn tons of actionable ideas to improve your business, and come home all fired up and ready to make some serious changes.
…Then, to your dismay, your family is a wet blanket, either resistant to change or completely disinterested in what you experienced.
It's a challenge everyone faces to some degree. People who weren't with you at the event will never feel that same energy and excitement you're feeling at that moment.
Today I want to help you overcome that challenge and flip it so you can gain the complete support of those people who mean the absolute most to you. Let's go!

Step One: Meet Them Where They Are
After you've spent a few days immersed in a positive, learning environment and you're feeling great, it's really easy to forget that not everyone shared that same experience.
When you return home from a conference overflowing with "level 10" energy, the rest of your family is still at level 5 or whatever level you left them just a few days earlier.
Failing to recognize this is the quickest way to build a barrier between you and them.
So before you begin announcing bold changes you want to make, meet them where they are. Re-establish rapport so you're on the same level as they are.

Step Two: Be Mindful That Most People Don't Like Change
People are creatures of habit. They have their routines and are accustomed to certain patterns of behavior.
When changes are proposed, their typical instinct is to resist.
You must understand this and be prepared for this.
If you return home and try to immediately break the long-established behavioral patterns in your family, you're quickly going to position yourself as the "odd-man out." What often happens in this scenario is the rest of your family will rally against you because they are resistant to change.
So… how do you overcome this? Keep reading. Step 3 reveals all.

Step Three: Remember… People Will Do What's in Their Best Interests
So let's recap quickly… You've come home full of energy, re-established rapport with your family and recognized that they may be resistant to change.
But how do you really get them to come around and see your side of things?
It starts by making it important to THEM.
Remember… While you were at the event, you already had your moment when you realized why these changes are important to YOU. The other members of your family haven't had that moment yet.
But now it's time…
This is when you inform them that you're going to make some changes to produce better results, and the only reason you're doing it is for their benefit. Then say this:
"So I'm curious… If I work a little harder and I do a little better in my business, what would you like from this?"
This way, you're finding out what's important to them.
Maybe your teenage daughter wants the newest iPhone or a certain outfit…
Or your son wants that guitar he's had his eye on for a while…
Or your spouse or partner has an exciting getaway in mind…
If you making these behavioral changes helps them get what they want, they will be much more inclined to help you.
Not only will they suddenly become interested in your goals, they'll actually help hold you accountable and provide inspiration!

It's Up to You to Show Them the Light
So to wrap this up, I know it can be extremely frustrating to come home full of energy and excitement and get a "meh" response from your loved ones.
But hopefully these tips have shown you that the responsibility is on your shoulders to:
Meet them where they are
Understand they haven't experienced what you did
Realize they will likely be resistant to any changes or new disciplines they feel are being mandated on them
Include them in the benefit to bring them on your side and get the support you need!
I can't wait to see you at Summit, and even more exciting is the idea of you coming home and getting your whole family aligned behind your bold new initiatives for the remainder of 2019 and heading into 2020!
Use these tips to make it happen!
It's not too late to join us at Success Summit… reserve one of the few remaining spots now!
Or if you can't make it to Anaheim, be sure to take advantage of the LiveCast! For the first time ever, all four days of Summit will be broadcast live on LiveCast, giving you the ability to join in the action on your phone, tablet or computer from anywhere in the world!