10 Reasons Why You Need Success Summit in Your Life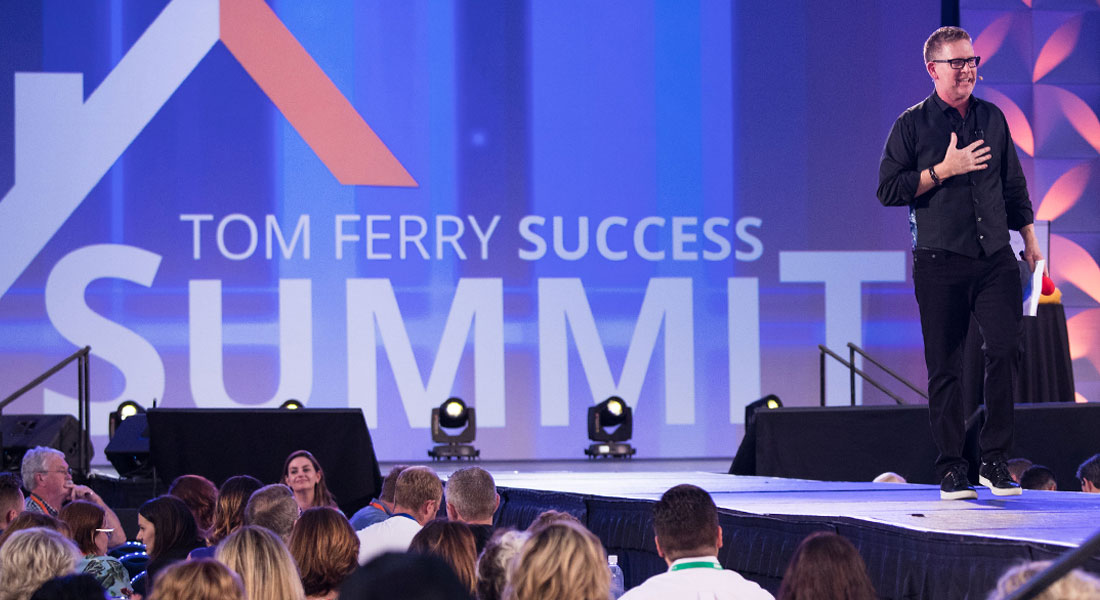 Reading Time: 7 mins, 8 secs
I've got a question for you.
Every day you're in the trenches with your clients, working "in" your business…
But where do you go to get away from the daily grind to work "on" your business?
Would we see that time blocked out in your calendar… at least once a year?
I know lots of people who have August 13-16 reserved for that exact purpose. That's when our 16th annual Success Summit will take place in Anaheim. Summit is basically the ultimate strategy session for your year… the perfect place to step away, learn, recharge your batteries and return home better than ever!
And if you caught my Facebook Live yesterday, you know I'm totally focused on making this year's event the BEST SUMMIT EVER!
With that in mind, I thought I'd use today's blog to share 10 reasons why you will not want to miss what we have in store!

Reason 1: Actionable Ideas and Systems!
Anyone who's been to Summit knows it's not a "rah-rah" motivational seminar.
Instead, it's all about sharing actionable ideas and systems you can take back to your office to get more business done.
On this year's agenda, I'm super excited to share with you…
…37 different ways to generate more referrals
…The top 11 listing sources of top-producing agents selling 50+ homes a year
…Step-by-step strategies to out-position and out-market the discounters and disruptors in your market
…And so much more!

Reason 2: Two Phenomenal Keynote Speakers
I've been recommending Chris Voss's book "Never Split the Difference" to everyone I know from the moment I discovered it, and I immediately felt a desire to expose him to our audiences.
We've made it happen this year, and I couldn't be happier! His insights as a former FBI hostage negotiator are not only fascinating, but extremely helpful for anyone (like you) who finds themselves in negotiations regularly.
He's going to share his secrets with you so you can win more deals, better serve your clients and create stronger relationships in the process!
But that's not all…
Then we've also got Tom Bilyeu, a true student of exceptional human achievement. His "Impact Theory" show keeps him dialed in to what makes people from all walks of life successful – more than anyone else I can think of.
At Summit, he'll share those insights and reveal how to access your superhero powers. (Plus he's known for his "Endless Q&As" after his speaking engagements, where you can ask him anything you want.)
You won't want to miss either of these! Let me know who you're most excited to see in the comments below.

Reason 3: To Recharge Your Batteries
You know what happens if you keep grinding the same old routine week in and week out?
You get stale. You get tired. Many consider it "burnout."
On the other hand, do you know what you get when you attend Summit?
You get energized. You get infused with all these great ideas. You get excited about your future again.
Some people have described Summit like a giant party, because it's such a high-energy event.
Avoid the burnout. Come join us and recharge your batteries.

Reason 4: Gain Clarity of Direction
Have you ever tried to start the day without mapping out a to-do list first? You end up losing focus, straying from one activity to another, and before you know it, you've wasted a bunch of valuable time without getting anything done.
That same thing happens on a much bigger picture as well… and it's really dangerous for your future.
If you don't have total clarity and focus of where your business is headed and exactly how you'll get there, you're just floundering.
When you come to Success Summit, you're going to get hundreds of possible ideas to implement, but toward the end of the event I'll help you identify those that are most important to you. Then, those action items give you the clarity and focus you need to return to your business and dramatically improve your operations, your marketing, your sales process, your servicing and more!
If this hits home and you're realizing you don't have a clear-enough picture of what you want from your business – and how you'll get there – come join me in Anaheim in August.

Reason 5: Networking!
How often do you get a chance to meet, learn from and network with thousands of success-minded agents who take their businesses seriously?
Success Summit is more than the event itself. Done right, it's an entire experience where you're meeting agents from around the globe, exchanging ideas (and contact info) and expanding your understanding of how you can run your business.
And don't worry… Even if you're a little bit shy and/or there by yourself, our Welcome Reception mixer on night one will get you face-to-face with other attendees in a supportive, positive environment.

Reason 6: To Remain Relevant
Things can move quickly in our industry, and that's why I consider it my responsibility to address what's happening NOW to help you overcome whatever challenges we're facing.
This year, I know I'll be talking a lot about how to fend off the discounters and disruptors who are all grasping for a piece of your business.
Many of our specialized Breakout Sessions will also introduce you to the latest marketing and social media strategies, video hacks, the current trends with teams and so much more!
Believe me, when Summit is complete, you'll feel fully confident you're on the leading edge of our industry!

Reason 7: Your Competition Will Be There
Do you really want to lose ground to your competitors? Because with thousands of agents already registered, you can bet they'll be there.
Don't fall behind the competition. Join us at Summit.

Reason 8: So You Can Stop Reinventing the Wheel
Ever know one of those agents who seemingly finds a new "secret success formula" every few months or so?
Or maybe you ARE that agent?
Let me tell you the REAL secret: There are no magic bullets out there. There's no shortcut to success.
But there are good practices and foundational strategies and structures that you can build upon to create the life and business you want.
That's what I aim to provide at Summit… proven, real-world approaches that – if implemented by you and done consistently with discipline – can help you create a clear direction forward for your business. And more importantly, allow you to stop reinventing the wheel over and over again so you can actually build momentum and create the long-term success you desire.

Reason 9: A Good Kick in the Butt
I'm a coach. We are a coaching organization. We educate, we encourage, we prod, we poke, we do whatever is needed to hold people accountable.
Working in this space for more than 30 years, I know one thing:
Sometimes people just need a swift kick in the butt to get into gear and start taking the appropriate actions.
That's exactly what Success Summit will do for you.
(Figuratively, anyway. Literal kicks in the butt by special request only.)

Reason 10: Take Control of Your Future
When I'm standing on stage looking out over 6,000 agents at Success Summit, I see more than "ticket holders" looking back at me… much more.
You're a real person who is trying to improve your life and create a better future for yourself and your loved ones, and you've devoted four days of your life to join me in that pursuit.
I promise you this: I will never lose sight of this fact.
That's why I give everything I've got to making those four days the absolute best experience for you…
So you can take control of your future and create the life you want. One where your business serves your life instead of dominating every minute of it.
No matter what your ideal future looks like, I'm confident Success Summit will help you get there.
And if it doesn't, I'll thank you for attending and be happy to deliver on our Double Your Money Back satisfaction guarantee.
Okay, that's it. I've made my case. I sincerely hope you'll join us. If you can, buy your ticket today because the price increases by $100 this coming Monday, June 17.