Tom Ferry: Named Most Influential Coach in Real Estate, International Speaker, NY Times Best-selling Author

Tom Ferry – Speaking Segment

Tom Ferry is the CEO of Tom Ferry International, a Real Estate Coaching and Training Company.  

He is named #1 Real Estate Educator by Swanepoel Power 200 and is the best-selling Author of Life! By Design.

During his 26+ years in the industry Tom has influenced over 500,000 real estate professionals to create inner and outer wealth by helping them grow a prosperous business that they love.

Tom is a highly sought after and renowned speaker whose work embodies a passion for life and business, a commitment to discipline and the most innovative business strategies you will find anywhere.
---
Bill Pipes:
Tom Ferry – Your Coach Business Coach and National Speaker

Bill Pipes – Speaking Segment

Bill Pipes is a highly successful business coach and consultant to top producing real estate and mortgage professionals across North America. He assists in the restructuring and improvement of overall business models as well as individual attention on increased lead generation.

With a strong focus on improved lead conversion, Neuro Linguistic Programming training, improved presentation skills, closing strategies, and persuasion techniques, coaching with Bill Pipes is not an event to be missed.
---
Debbie Holloway:
Tom Ferry – Your Coach Business Coach and National Speaker
Debbie Holloway – Speaking Segment
Debbie Holloway spent 30 years selling real estate in Louisville, KY. She averaged 150 sales a year while running 3 companies. Debbie sold 2 of her businesses and her personal practice, database, systems and use of her name in order to work full-time with Tom Ferry- Your Coach. Debbie has held various roles at Tom Ferry – Your Coach, including running the coaching and training division, building the team training program, and writing the 16-week Sales Power program. Currently Debbie travels across North America speaking, training and inspiring agents to take their business to the next level using the tools that have her personal clients averaging 126 transactions a year. When Debbie is not traveling and speaking, she enjoys her 225 acre horse farm in Kentucky and spending time with her family.
---
Jason Pantana: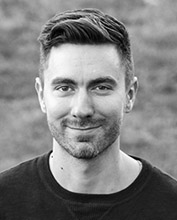 Jason Pantana
Jason Pantana has built his reputation by guiding real estate professionals through emerging trends in consumer behavior, sales, online marketing, and entrepreneurship. As a national speaker and business coach, Jason arms audiences and clients with insight and ingenuity to build a smarter business by design. 
Recently, Jason worked with the National Association of REALTORS® as a speaker and facilitator for a tour of conference events aimed at fostering new ideas in the real estate industry called, "REThink: The Future of Real Estate."  Jason has also served as the Director of Learning Engagement with a leading national real estate brand for whom he spoke nationally, developed numerous agent training courses, and produced large-scale conferences focused on increasing agent productivity  
Jason has presented at a myriad of regional and national real estate conferences throughout the U.S., such as for the Women's Council of REALTORS®, Inman Connect, and the Florida Association of REALTORS®. Jason serves as a member of the Strategic Thinking and Advisory Committee for both the Tennessee Association of REALTORS® and the National Association of REALTORS®. His energetic style of delivery and perceptive outlook will inspire you to reach your highest and best potential. 
---
Jeff Mays: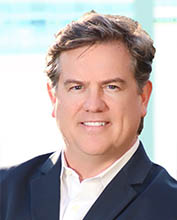 Jeff Mays
Jeff Mays is a leading real estate agent with over 25 years of experience. Mays has earned numerous awards as a top producer, and has been involved in hundreds of listings, new home sales, real estate investments, and commercial sales throughout his real estate career.
As the owner of one of the premier real estate firms in Virginia, Mays leads a team of over 20 agents. Additionally, Mays was featured on HGTV's Bang For Your Buck, a keynote speaker at Radford School of Business, has taught numerous classes at Moseley School of Real Estate, and conducts real estate and success coaching for over 30 agents.
---
Contact Us Today!
If you have a specific topic that fits your individual needs and desired outcomes we are happy to discuss. Content can be tailored to your next event:
Sales Meeting
Town Hall
Annual Conference
Seminar
To schedule, contact Mark Johnson at 888-866-3377 Ext. 127 or email mjohnson@tomferry.com