What is TomX?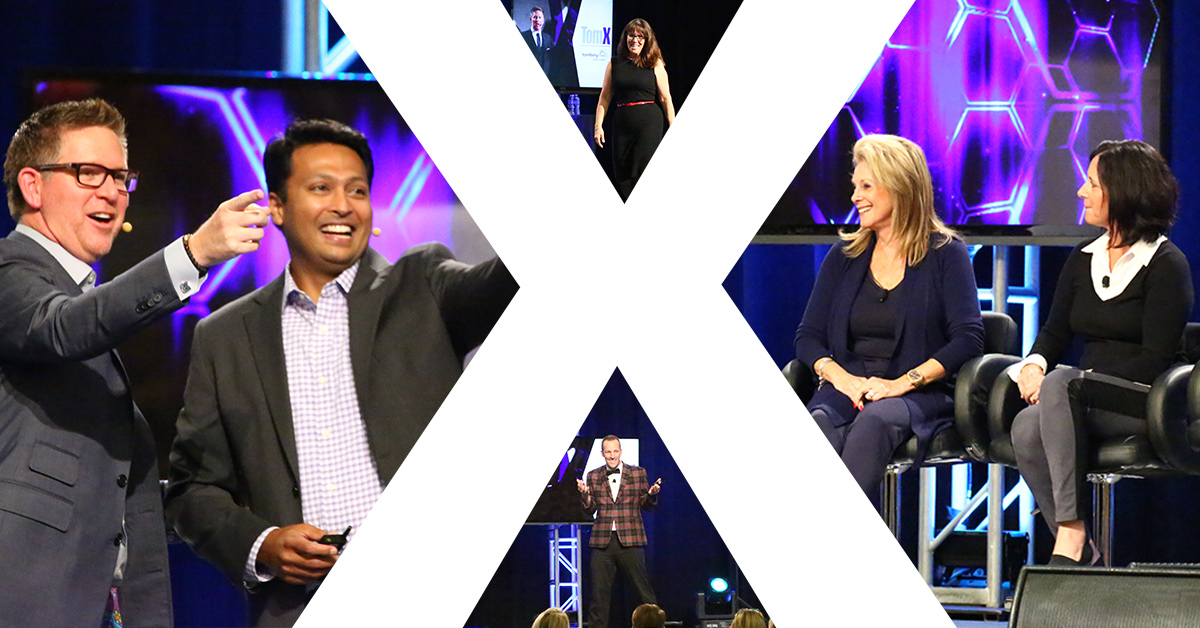 In 2012 we debuted TomX and at the time considered it more of a "Summit pre-event" session … but WOW have times changed.
Since then the popularity has skyrocketed and nearly everyone who comes to the Success Summit is there for TomX day!
Inspired by TED talks, our goal is to present the brightest minds in real estate to come and give short 15-20 minute keynotes on the Summit stage.
Over the years we've gathered a diverse collection of super agents, CEO's, luxury agents, geo-farmers extraordinaire, techy-techies, team leaders, hard nose negotiators, and marketing experts to be TomX presenters.
These rockstars generously share their secrets giving everyone in the audience a priceless education …If you haven't done so yet make sure and get your Summit ticket before the price goes up- or worse it's sold out!
To give you a taste of what TomX is all about here are three, full-length talks from the 2015 Success Summit.
Keep an eye out for the announcement of the 2016 Summit TomX lineup soon.
The Secret Sauce: Open House and Open Bar
Rockstar agent Kyle Whissel shares his secrets to his uber-successful open houses. These are not your grandma's open houses as they often end in "after parties". And yes, he's drinking a beer on stage at the Summit while presenting.
Come List Me
Long time Tom Ferry coach and client Eileen Rivera takes you through her surefire game plan for geographic farming so you can get more "Come List Me" calls. Please note that some slides may not be NSFW.
The Organized Artist
Jeff Thibodeau from Ontario, Canada is an expert at online lead generation and has seen his production skyrocket even more by taking his organization skills to jedi level. Color coded calendar's included in this presentation at no extra charge!
The theme of this year's event is "FEARLESS: Crush The Fear of Growth"!
Tom is 100% committed to teaching you how to once and for all breakthrough your self-imposed glass ceiling so you can earn the money you deserve.


To save $500 purchase your ticket before May 10th, to save $400 purchase your ticket before July 14th, to save $300 purchase your ticket before August 15th.
Tickets bought on site will cost $697.
CLICK HERE to reserve your Success Summit seat for the lowest possible price.
On top of that, we've also negotiated great room rates at the event hotel the Mandalay Bay to save you even more money!
On the fence about attending the Summit? Check out the Top 10 Reasons to Attend the Summit list or read what other agents have to say about the Summit.
---