Winning the Real-Estate Game Takes Skill

Reading Time: 3 mins, 1 sec

Sometimes one smart move defines an entire career – whether in sports or in real estate. A good scout or coach understands the essentials of each and how they can make or break a player.
Are you focusing on what will help you win big in the real estate game?
What do you analyze as you think on how you can improve in 2015?
When winning sports teams assess new players, they focus on 4 key components.
Skill

Drive

Composure and

Knowledge of the game.
Take 49ers receiver Dwight Clark for instance. In a moment that defined football history, at the 1982 NFC Championship American game, Joe Montana threw a high pass to Clark with only a minute left in the game. Suddenly time stood still as a stadium of dedicated Cowboys and 49er fans gaped as the ball soared through the air. Clark leapt from his position at the back of the end zone and with his fingertips caught the football, resulting in a touchdown – the winning move – that defined the game and brought victory to the 49ers.
Skill, drive, composure and knowledge were all needed to make that play. Those same qualities are needed in real estate and you can see them applied and developed every day in winning agents. Agents who understand the real estate game are masterful.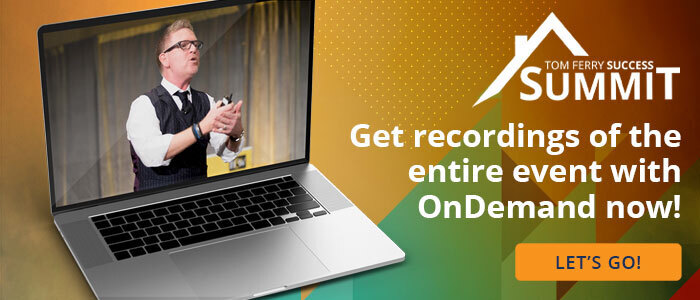 Are you ready to make the winning play?
Perhaps you've taken a course to "sharpen the saw" or "summit peaks" but somehow missed the mark when a critical play was needed. Maybe you feel overwhelmed by all the tools, tech and tips you've received – some that you still haven't implemented from 2012. If that's the case, it's time to take a step back and think clearly on some basics.
Define 2015 as your year to create change in your real estate game by accepting the challenge to improve with the following 4 steps.
Start by setting the bar HIGH. Don't wait for your company or broker to establish your goals – think through your dreams and define how you can make them a reality.
Break down your dreams into realistic steps. Recognize what it will take to achieve them and plan out what needs to be done and by when. Set a yearly goal and then dig deep to define quarterly, monthly, and daily expectations that outline what you need to do each moment to get you there!
Face challenging situations head on. Ready yourself for those moments or crisis – for the hard questions sellers may ask, for the statistics they may need, for the reasons why a buyer might need to consider a different area. Be ready to explain why YOU are the top pick for them. Not every day will have a moment where you feel the pressure that was placed on Dwight Clark, but some will. Prepare for it.
Engage and really LISTEN to your clients, other agents, and those around you. You may discover that fear of the unknown is the reason behind an expired listing, that an agent who shares your office knows the perfect buyer for your listing, or that your grocery clerk is ready to buy a home.
Focus on your skills, sharpen your drive, restore your composure and share your real estate knowledge. You may not be a football all-star, but you have much to contribute and the ability to realize your dreams. You can also help your clients realize theirs in 2015.
If you haven't worked through your 2015 Business Plan yet then go to our Agent Tools page right now, download it and start putting your plan in place today!