Why Top Producers Hire a Real Estate Coach

Reading Time: 3 mins, 15 secs
The reality is that people need coaches in all walks of life: sports, singers, dancers, soldiers, and many other types of performance driven professions.
So why do people sometimes feel fearful at the idea of having a coach as a real estate agent?
Maybe it's a bad experience with a previous coach, or a story they heard from someone else.
Or when you've finally become a business owner, the idea of having a "boss" again is appalling.
Because I care about you and I'm committed to your success, I want you to know two simple facts that are critical to coaching, real estate, and your future in sales…
First, the #1 reason real estate agents use a coach is to grow their business.
Second, 90% of real estate agents who use coaching see an increase in their business of up to 200% or more!
Do you want to become an unstoppable agent?
Let me first ask you these broad, yet super important questions:
What are your goals for this year? The next 5 years?
Do your actions align with your goals?
I want you to be as successful as possible, and the path to solve these two questions is discipline and commitment.
But are you able to stay disciplined or committed day in, day out, week in, week out?
What about over 5 or more years?
The reality is that the majority of new agents fail within the first 5 years because they don't earn enough business.
But it doesn't have to be that way for you…
NAR statistics show that the median gross income for real estate agents is $47,700, but what if you could earn 8X that amount?
Agents who are part of our program earn $372,578 but the astounding thing is that our top producing clients average a $690,568 gross commission income!
Maybe you tried coaching before and stopped because of costs or promised results that weren't delivered…
Or maybe your coach had a style that didn't work for you, and didn't treat you in a way that brought out your best abilities.
I'm sorry if you had a bad experience, but know that there are coaches out there who want to see you grow and achieve the success you deserve.
My team and I act more like your personal trainer, your mentor, and your advisor.
We like to inspire, encourage, and share in the joy of watching you reach and crush your goals.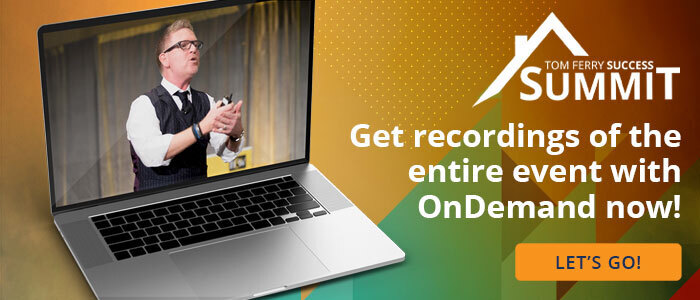 Now, let me ask you these more specific questions:
Do you know how to position yourself on the Internet? In social media?
Is making cold calls getting you enough leads?
Is knocking on doors getting you the results you want?
Do referrals get you enough work?
If you can't answer these things immediately, I suggest you get a coach.
Not because you don't know how to be a good agent, but because you just need that extra push, that guiding light, that partner to show you the proven techniques and strategies to grow your business to the next level.
I want you to absolutely dominate your market.
Even if you go with someone else, make sure you can find someone who will help keep your eye on the prize and reach your goals consistently.
Advice For Finding a Coach
They have a proven background in helping agents achieve their goals
They understand the marketing needs of a modern real estate agent
They identify strengths and weaknesses in agents and help both
Know that I have over 100 real estate agent and management coaches across the United States and Canada ready to help get on the right path.
Sign up for your free coaching consultation today.
A Proven Background in Helping Agents Achieve Goals
Understanding The Market Needs of a Modern Agent
Identifying Strengths And Weaknesses in Agents
Get your free coaching consultation now by clicking here or calling 888.866.3377
Your Strategy Matters & Passion Rules,
Tom Ferry