Top 5 Apps Every Real Estate Pro Needs

Reading Time: 3 mins, 33 secs

Brown paper packages tied up with strings, these are a few of my favorite…. Apps! Being in the heart of the technology capital of the world, Silicon Valley, it's hard not to have a pulse on the popular apps being used in Real Estate. So for those of you wondering what cool apps are out there to help your business become that much more productive or efficient, read on!
1. Zite – this is a great app that gives you daily updates on just about whatever you can think of. If you have used Flipboard (Flipboard recently bought Zite), then you know how cool apps like this can be. They are essentially digital newspapers that can be tailored to your liking. The best part is you can share directly to any social media platform, which I do daily, to increase SEO and my social media presence.
2. IFTTT – IF This Then That – This is one of those apps that at first seems a bit overwhelming, but if you really sit down and think about how to utilize it, it's extremely powerful. For those of you familiar with computer programing, it's essentially an "if then" statement for your phone apps to work together. For those of you not familiar, you create recipes for your phone that if an action happens, then do another action. It's more of a personal app then a Real Estate app, but a few things I use it for: 1. When I get to the office, turn my phones WiFi on 2. When I leave my house, turn my Nest (thermostat) temperature down 3. When its going to rain outside, send me a text 4. Send my Facebook statuses automatically to Twitter 5. Congratulate my LinkedIn Contacts automatically, for their new jobs and work anniversaries. There are thousands of "recipes" you can create, check it out!  And, let me know your favorite recipes by posting in the comment section here or on the Facebook page => HERE
3. Camcard – this is probably my favorite one for Realtors. It takes a picture of a business card and adds the details into your contacts, automatically. Very useful at/after conferences! Makes it easy to put all your new contacts into groups on Gmail.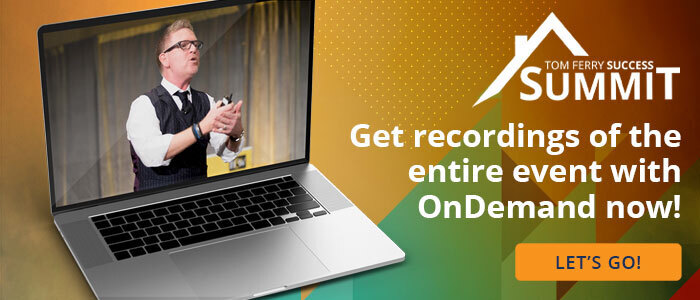 4. Tally Counter – this app is almost so easy, it's stupid, but it works! It's a digital counter, that you literally just click the "+" or "-" to add or subtract a running total. I use it to keep track of how many people come through my open houses (for those of you in crazy markets like mine, you know how hard this is). There are a couple different ones available in the Apple app store and the Google Play store. Try them out and find your favorite one!
5. VoiceNote – I recently stumbled upon this one, but I love it! You setup your phone to send email(s), calendar events, audio notes or add to a to-do list, by recording your voice. While most phones can do the last 3 things, its sending emails to yourself that I utilize it for. I have it setup to send an email to myself with just the subject line as the recorded note. This allows me to keep a running to-do item, as another email in my inbox.   Example: "Text Shannon Rose next week to wish her a Happy Thanksgiving" =)
Bonus:
6. Mightytext – this is not an app, but an extension on Google Chrome/Gmail. It's such a useful app for Gmail, that I couldn't not mention it. It allows you to send text messages through Gmail, for free (unless you purchase the paid version that gives you more features), and most importantly, it sends the texts through your phone! My team uses this to sent texts to new leads, and it appears to the lead, that we sent the text from our phone (it shows up in my text log, and from our phone number on the leads phone). You can create template texts for which responses, send mass texts, and scheduled texts (paid version), which we use to automatically confirm our consultation appointments.
Don't forget to join Tom's VIP list at the top of this page to stay up to date on all of the top techniques and cutting-edge technology!